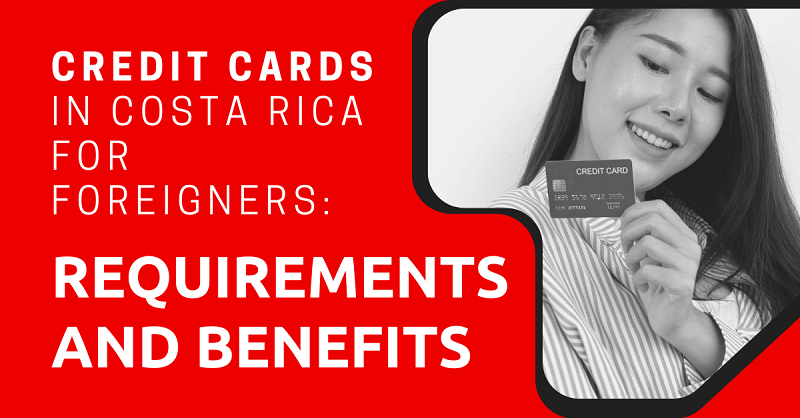 As an expat in Costa Rica, you can get a credit card from a local back if you have your paperwork in order.
But in order to get the most rewards and incentives, you're betting off getting a credit card from your home country and bringing it (or shipping it) with you to Costa Rica.
Having said that, we look at how having a credit card will benefit you while in Cost Rica, and which one id the best for your situation, including rewards, fees, and interest.
This article will take approximately 15 minutes to read. Don't have the time right now? No worries. You can email the ad-free version of the article to yourself and read it later!
Are Credit Cards Accepted in Costa Rica?
Costa Rica is a card-friendly nation. Most establishments, especially in San Jose and other large cities like Puerto Limon, Liberia, and Guanacaste, accept credit and debit cards.
Which Credit Cards are Accepted in Costa Rica?
MasterCard, Visa, and American Express — the three biggest credit card companies in the world — are widely accepted throughout the country.
So, if you have a credit card from one of these countries, you should get by just fine in Costa Rica. The same holds true if you hold a virtual bank debit card like the Wise MasterCard.
Advantages of Using a Credit Card
There are many benefits of using a credit card in Costa Rica. Let's look at some of them in the following sections.
Buy on Credit
Credit limits have to be one of the most attractive things about credit cards. Credit limits let you buy things in Costa Rica when you don't have the cash to pay them.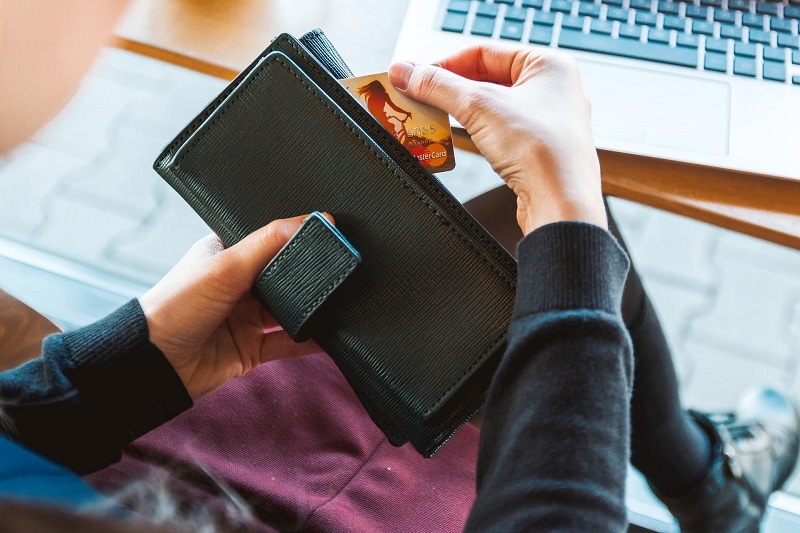 Paying back can be done easily by converting the total amount spent (or borrowed in this case) into low-cost EMIs that can be paid off over a set period, which is usually set by the bank.
Most Widely Accepted Means of Payment
I mentioned that Costa Rica is a card-friendly nation, so you can rest assured that your credit card will be accepted here — especially in larger Costa Rican cities.
Interest-Free Cash Withdrawals
Few credit card companies offer this benefit, but it's one worth noting. With this benefit, you can withdraw up to a predetermined amount for emergencies and pay no interest for 45 to 50 days.
Reward Points, Cash Back, and Discounts
Using a credit card gives you certain rewards and bonuses, such as discounts and cashback for purchases made on entertainment, travel, shopping, and more. These rewards, however, depend on the type of credit card you have.
Detailed Record of Expenses
All purchases made with your credit card are recorded, so you'll get a detailed list of everything you spent each month on a statement. With this, you can track and set spending budgets.
Credit Scores
Using a credit card lets you build your credit score. Banks usually check credit history, which they use to gauge creditworthiness.
Safety
It's safe to use a credit card in Costa Rica. Although there are no issues with card cloning in Costa Rica, you should still take some safety measures.
(Remember: Costa Rica is a safe country even for retirees).
Keep your cards on your person at all times or just have them in sight. Carefully scrutinize your monthly credit card statements and be on the lookout for suspicious purchases. Immediately report suspicious activities on your credit card activities once noticed, issuers sometimes reimburse you if claims of theft from your credit card are indeed true.
Better safe than sorry.
With a credit card, you do not need to carry so much cash when you move around. You'd be safe from petty thefts.
I had earlier mentioned that the cloning of credit cards isn't a common issue in Costa Rica. However, that doesn't mean it is nonexistent and there are no cases of such. With the continuous advancement in technology, if you aren't too careful then you may fall victim.
Disadvantages of Using a Credit Card
As good as the idea of using credit cards in Costa Rica may seem, there are also disadvantages that come with using them. Let's look at a few below.
Hidden Charges
While owning a credit card may indeed seem like a great idea, they sometimes come with many hidden charges. These charges can and will rack up your overall expenses and include late payment fees, renewal fees, and sign-up fees, to name a few.
Be sure to talk to your credit card issuer so that you know ahead of time all the fees you'll be required to pay whenever you use your credit card in Costa Rica.
Overspending
If you're not disciplined, you could overspend and find yourself in a cycle of debt and paying off high-interest rates.
Speaking of which.
High Interest Rates
Whenever you miss a payment on your credit card, that amount is carried forward and interest continues to compound on it.
Credit card interest rates are usually capped at 3 percent monthly, which is a total of 36 percent per year — surely a lot of money.
Finding the Best Credit Card for Costa Rica
You will come to appreciate as an expat in Costa Rica the country's card-friendliness approach to life.
Although you might want to get a credit card from a local bank, you're better off getting a credit card from your home country before leaving because rewards, benefits, and bonuses will be much better than a credit card issued in Costa Rica.
When choosing a credit card, there are several factors to consider and, going by the details in this article, the foreign transaction fee is one of them. Others include:
the reward structure offered by the issuing company
the spending requirements for sign-up bonuses
Having said that, these are some of the credit cards we'd recommend to expats in Costa Rica.
Chase Sapphire Reserve Credit Card
The Chase Sapphire Reserve Credit Card requires an annual fee of US$500 per year, but its rewards structure more than justifies it. So, this may be the perfect fit for expats who wish to do a lot of traveling in Costa Rica.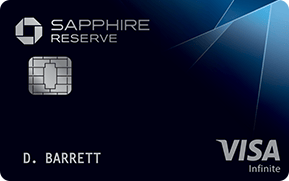 To start, 60,000 points await new cardholders once they spend at least US$4,000 in the first three months. Expats who wish to travel in Costa Rica earn 10x points on hotels when booked with this card.
The beauty of this card is that it has good synergy with other Chase cards and reward points can be pooled across multiple cards. Finally, its foreign transaction fee is US$0.
Capital One Venture Rewards Credit Card
The Capital One Venture Rewards Credit Card offers nearly the same benefits as the Chase Sapphire Reserve card but has a lower annual fee of just US$95.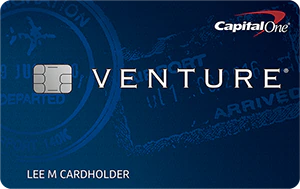 It offers 5x miles on hotels as well as rentals booked with the card, while all other transactions attract an unlimited 2x miles per dollar. Cardholders need to spend at least US$4,000 within the first three months to earn 75,000 bonus miles. This credit card charges US$0 for foreign transaction fees.
Bank of America Travel Rewards Credit Card
Annual fees and exorbitant sign-up bonus-spending requirements may be all you saw with the other two credit cards, but the Bank of America Travel Rewards Credit Card comes without the hassle of annual fees.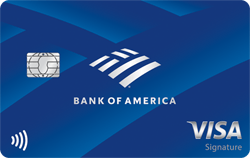 Its sign-up bonus spending requirement has been capped at US$1,000 in the first three months, which gets you 25,000 bonus points. Cardholders also earn 1.5 points on every dollar spent with the card.
Also, there's a US$0 fee on all foreign transaction.
Comparing Credit Card Benefits
You should note that the credit card market is very competitive. This means that credit card companies may change the credit card benefits and release new credit cards on a regular basis.
There are also other credit cards that are not mentioned in this article, which begs the question of how to pick the best one.
The best way to pick one is by using a credit card comparison website such as NerdWallet and CreditCards.com. Be sure to compare what each credit card offers in terms of annual fees, rewards, bonuses, an so on.
Fees
Keep in mind that using your credit card may come with additional fees. These fees are largely dependent on the credit card company.
Popular fees are:
foreign transaction fees
exchange rate fees
annual fees
interest
Each credit card has a different rate, even if it's issued from the same company. This is why it's best to compare the rates and use the right card for your spending purposes.
That said, let's look a little more closely at each fee.
Foreign Transaction Fees
A foreign transaction fee (FX fee) is usually charged when a credit card is used to make a purchase that passes through a foreign bank or in a currency other than your local currency. FX fees usually range from 1 percent to 3 percent of the transaction.
The only way to avoid an FX fee is by using a card that does not charge foreign transaction fees.
Also, it is common for cashiers to ask your preferred currency to pay in. Always choose to pay in the local currency which is colons. This way, you face no extra charges for conversions and exchanges.
Transaction Fees
There are two types of transaction fees:
Network Fees – These fees are usually charged by a credit card network (Visa and MasterCard). The fee is usually just 1 percent of the total regardless of the credit card type.
Issuing Bank Fees – These fees dependent on the type of credit card you own. Some credit card issuers add a fee of at least 2 percent to the network fee.
This means every time you use a credit card, you will be charged an additional 3 percent of the total transaction.
Fortunately, many service providers in Costa Rica may waive this fee so that you can enjoy using your card without having to worry about it.
For credit card holders whose merchants don't waive such fees, there is expected to be at least a 3 percent surcharge on their credit card for transactions carried out. And this is charged every time you use your credit card for purchases.
Annual Fees
Depending on the card you have, it might come with an annual fee. Normally, the amount of the annual fee will be based on how many benefits that card has.
If the card has a lot of benefits, they may charge a high annual fee, which can be more than US$500 per year.
On the other hand, there's also a card that has no annual fees at all. Also, You might be able to waive the card's annual fee if you reach a minimum spending requirement.
Interest
If you don't pay the full amount of the credit card payment on time, you will be subject to interest, which can be 20 percent to even 40 percent per year. The interest rate is based on the card you have.
Therefore, when you use a credit card, you should make sure to pay everything in full and on time.
Sending a Credit Card to Costa Rica
If you already live in Costa Rica but want to get a credit card sent to you, is it possible? Yes, while in the country you can apply for and get a new credit card sent to you from any of the issuers in your home country.
However, we'd advise that you get a VPN in Costa Rica. Some card issuers do not fancy the idea of sending a credit card to a person who isn't in their home country.
A VPN is a way out of this. It shields your foreign IP address so it looks like you still reside in your home country. Then you'd need a mailing address in your home country. The card will be shipped to that address, then you can have it forwarded it to Costa Rica through a shipping or mail service.
The other reason why you'd want to use a VPN is to secure your information from cyber thieves.
Can I Get a Credit Card from a Costa Rica Bank?
It's possible to get a credit card from a Costa Rica bank. But it's not popular at the moment since it requires a lot of paperwork, and the benefits aren't as good as the benefits from credit card companies in your home country.
To get a credit card in Costa Rica, here's what you need to do.
First, you need to open a bank account and build a foreign presence here. While some people think that it's not necessary to open a bank in the country, it's a good idea to do it. Having a local bank helps you to manage local transactions much easier, including when sending money here.
Once you have your Costa Rican bank account, then go ahead and apply for a credit card within the country. The local credit cards issued within Costa Rica come with non-existent rewards, but they'll make purchases easier for you while helping to build your credit history.
Which Currency Should I Pay with When Using My Credit Card?
The official currency in Costa Rica is the colon.
Although in Costa Rica, U.S. Dollars are widely accepted as much as colon. However, it's still a good idea to pay in the local currency with your credit card whenever making a purchase to avoid any foreign transaction fees.
This includes other currencies such as Canadian Dollars and Euros. While some shops may accept them, paying in Costa Rica Colons is the way to go unless you have cash available.
Can You Withdraw Cash with Your Credit Card in Costa Rica?
Some card issuers allow holders to withdraw cash. Look at it as a cash advance in case of an emergency. However, this is not advisable, as getting cash with your credit card comes with a sprinkle of downsides and a dab of huge fees.
The annual percentage of withdrawing with your credit card usually falls within the range of 20 percent to 25 percent.
Unlike with purchases made with your credit card where you have a grace period of 20 to 30 days to begin offsetting your bills, interest from cash withdrawals begin to accrue immediately — no grace periods.
Also, besides the annual percentage rate, there's also a cash advance fee charged by the credit card company for affording you the luxury of withdrawing cash.
This fee is either a flat rate of US$5 to US$10 or a percentage of the requested advance amount. Finally, there's also an ATM surcharge if you withdraw from an ATM machine.
Now, on to You
Before choosing a credit card, make sure you compare all the top companies side-by-side and look at their fees, rewards, and interest rates, to name a few.
In the end, no matter which card you pick, exercising financial discipline will help you the most in Costa Rica. So don't get a credit card for all the wrong reasons.