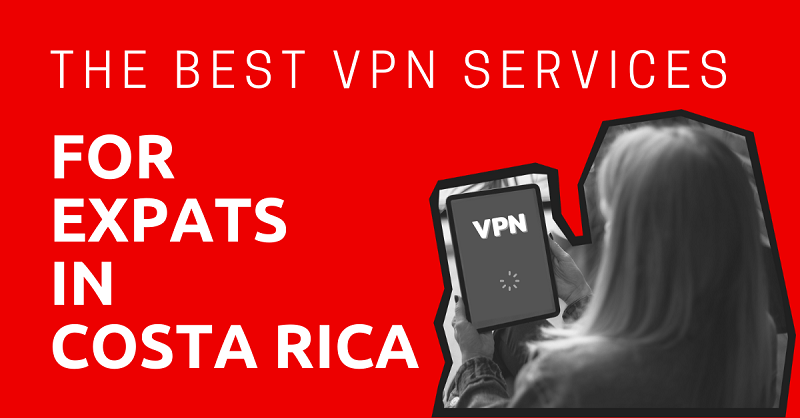 For people in Costa Rica, virtual private networks (VPNs) are fast becoming a popular choice to secure online activity.
A VPN can protect all of your precious data, including who you are, where you are, and what you write online. That's why it's essential to choose a VPN for Costa Rica wisely.
With that said, this guide will show you everything you need to know about choosing and running a VPN in the country, including the benefits of using a VPN, common mistakes to avoid, VPN comparisons, and why NordVPN may be the VPN for expats in Costa Rica.
This article will take approximately 20 minutes to read. Don't have the time right now? No worries. You can email the ad-free version of the article to yourself and read it later!
What is a VPN?
As the name suggests, VPNs create private networks from public internet connections in Costa Rica to give you privacy and anonymity online.
These networks mask your IP address in a way that makes it virtually impossible to retrace your online actions.
More importantly, quality VPN providers establish connections with more privacy than your normal internet connection.
Why Do You Need a VPN?
When you connect to an unsecured network in Costa Rica, you can expose your browsing habits and private information.
That's why a VPN is a must-have for anyone who wants to protect their online privacy and security.
Think about how often you've checked your bank account while in line for coffee or waiting for your doctor's appointment or how many times you've had to send money to Costa Rica over the internet.
All the data transmitted during that online session is vulnerable to strangers on the same network. Anonymizing your online activities keeps you safe.
Additionally, expats in Costa Rica often can't access their usual streaming services while abroad unless they use a VPN.
In masking your location for privacy, you can make yourself appear to be in the United States instead of Costa Rica.
How VPNs Protect You
A virtual network creates a data tunnel from your internet connection to another location that may be thousands of miles away, which is how they make you appear to be in another country.
This feature lets you access your favorite sites that aren't otherwise available in Costa Rica.
Your VPN provider uses encryption to scramble the data in the tunnel before it reaches the other side.
Jumbling the data makes it unreadable, so even if someone snoops on it, they can't make sense of it.
Without a VPN, however, your internet service provider knows everything you do online.
With a VPN, your history is hidden because the online activity comes from your provider's IP address instead of your own.
Benefits of Using a VPN
Although VPNs aren't necessary for moving to Costa Rica, they provide two key benefits:
Privacy: By masking your IP address, search history, and location, you won't be tracked by internet browsers, websites, internet service providers in Costa Rica, or anyone else.
Security: By protecting your personal information, your data is secure.
However, those aren't the only benefits of a VPN.
Access Netflix and Other Region-Blocked Streaming Services
The best VPNs can help you access region-blocked content like Netflix.
Once the VPN changes your IP address to make others think you're in another region, the websites won't detect that you're in Costa Rica.
Avoid Censorship in Costa Rica
Some VPNs bypass geographical restrictions that may be in place.
Costa Rica currently has no restrictions on internet activity, but a VPN would allow you to avoid any if this changes.
Keep in mind that it is your responsibility to know whether using a VPN is legal in your region.
Watch Regional Sports Unavailable in Costa Rica
Finally, some VPNs let you watch sports coverage that is otherwise geographically locked.
For example, you may not be able to access NBC or ESPN from abroad, but a VPN would grant you access.
Escape Data Throttling
When you use a certain amount of excess data, your internet service provider slows down your service.
With a VPN in Costa Rica, not only will your data be safe from anyone snooping on your connection, but you also won't be subject to data caps.
Likewise, you may have noticed slower internet speeds on certain websites at varying times. A VPN can protect you from this bandwidth throttling, thwarting the sluggishness of encrypting your data.
How to Use a VPN
Fortunately, setting up a VPN is more straightforward than finding one to use. With many companies, ease of use is one of their primary selling points.
Whatever provider you choose, you'll typically get some software to install on your computers. Log into the client, and the rest of the work is done for you. In just a few clicks, you're online with access to Netflix and Hulu in Costa Rica.
Most clients let you choose your server from various parts of the world, giving you some freedom where in the world you want to appear to be.
For example, selecting an American server will make any website you visit think you're sitting at a computer in the U.S. rather than Costa Rica.
Some tools automatically choose your server based on how busy they are.
What are the Differences Between Free and Paid VPNs?
The best VPNs in Costa Rica keep you completely anonymous on the internet, protect you from threats, and grant you access to region-blocked websites.
However, running this kind of reliable service includes managing a global network, developing apps for clients, and paying for ongoing user support.
All this costs money, and VPN providers are businesses like any other.
With that said, paid VPNs make their money from sales, but free VPN providers must make money from your use in different ways.
Sometimes, a free provider can manage just from limiting functionality. If you only have to use a VPN occasionally, a limited free VPN could work for you.
But beware of any provider that promises unlimited service at no cost. These companies could actually compromise your security to make their money.
Choosing a VPN
Picking a VPN in Costa Rica is a challenging task. After all, you're choosing which provider to trust with your privacy and security, and there aren't many regulations concerning who can set up a network and rent it out.
With that in mind, the best VPN providers for expats in Costa Rica have their users' best interests at heart.
There are several criteria to consider when shopping for VPN services, including:
Free trial periods
Unique IP addresses available
Servers established
Unique countries offered
Simultaneous connections allowed
Devices and apps
Protocols
Logging and jurisdiction
Free Trial Periods
One of the most essential features to look for when choosing a VPN provider in Costa Rica is whether they provide a free trial period.
Some providers issue a period where you can use the network without being charged, and others give you a 100% refund upon request for a certain length of time.
Avoid buying a VPN service without testing it thoroughly.
To that end, it's essential to pick a provider that offers a long enough trial period so you can try it comprehensively.
Testing a VPN for yourself is the only way to know which will be the best for you.
IP Addresses, Servers, and Countries
When you see a list of VPN services, you'll see numbers describing the number of available IP addresses, servers, and countries in the network.
To some degree, you can use this data to figure out how extensive a provider's network is.
If all you need is to make sure nobody can see what you're doing at the coffee shop, the number of IP addresses and countries won't matter as much.
Even if a service says that having more IP addresses increases your anonymity, the fact is that you're just as likely to be using a recently used IP address than not.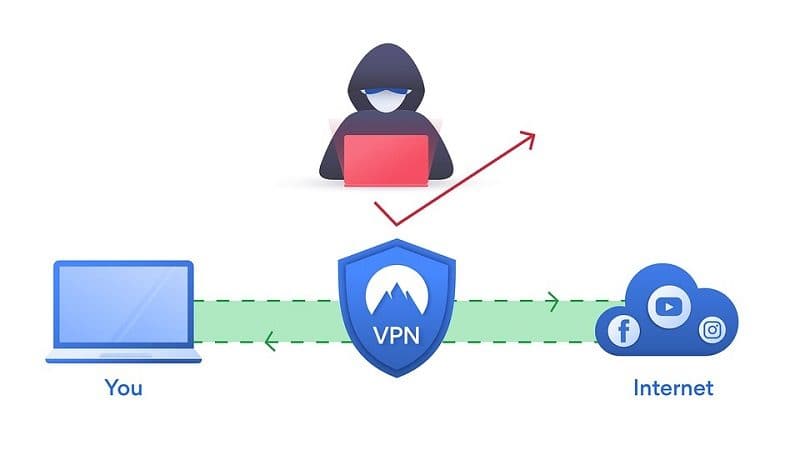 The number of servers and countries available tells you how many exit points the provider's network has.
If your goal is to access region-locked websites like Netflix, the number of countries in the network may not matter as much.
As long as the provider you choose has a server in a country that lets you access those streaming services, that's all you need.
Ultimately, you shouldn't worry about how many IP addresses and countries are in the provider's network.
The only thing that matters is whether it has enough servers in the countries you want to appear to be in.
That's another reason why it's crucial to use free trials to verify that a VPN will meet your needs in Costa Rica.
Simultaneous Connections Available
Unlike the other metrics, the number of simultaneous connections does matter here – bigger is better.
This value describes how many devices you can use on the network at the same time.
For instance, if you're traveling, two or three connections might be enough to handle your phone, tablet, and laptop.
Living and working in Costa Rica, however, may require more connections for all of your devices.
At the end of the day, the number of simultaneous connections available depends on how you use the internet in Costa Rica and how many devices you have.
Device Support and VPN Apps
Nearly all VPN providers for Costa Rica include client software for Windows PCs, Macs, iOS devices, and Android phones. Many also have software for Linux devices.
Finally, some providers include router capabilities.
If you work in Costa Rica and want all of your traffic to pass through the VPN, it's a good idea to get a provider that works with your router at home.
This added layer of protection prevents your service provider from tracking your online activities.
Keep in mind, though, that when you start customizing your experience away from standard operating systems, support can be inconsistent and may require extensive technical knowledge.
Most VPNs offer essential services through easy-to-use apps. Even retirees in Costa Rica can use VPNs with ease.
Protocols
Some communications protocols provide better online protection than older ones that hackers have already broken.
Generally speaking, network providers include reasonably safe protocols for their customers using just the default settings.
People with more extensive technical knowledge can dive deep into protocol details and make their own decisions.
However, unless your desire to mask your online activity were a matter of life and death, the default setting is usually appropriate.
Logging and Jurisdiction
VPN vendors typically log two kinds of information:
detailed web history
basic billing information
Avoid a provider that logs detailed web history.
If your goal is to mask your online activity for privacy in Costa Rica, it won't give you peace of mind knowing that the government could request this logged data.
Even if the government doesn't access the data, the company logging it may sell it for marketing.
Unfortunately, there isn't a central verification organization that independently audits VPN vendors. That means you have to trust what they say.
Do a little research on the company you're looking into and see how satisfied their customers are. If you find rants about security or a generally angry mood, you know it's worth looking elsewhere.
Best VPN for Costa Rica
Let's compare the top seven VPN providers in Costa Rica.
ExpressVPN
ExpressVPN sports more than 3,000 servers in over 94 countries, including Costa Rica.

Aside from its extensive server network, ExpressVPN offers lightning-fast speeds and unrestricted bandwidth.
These features make it valuable for streaming and downloading torrents without limits.
This network also has strong region-blocked bypass capabilities, which means you'll have no trouble watching Netflix, Hulu, or the BBC iPlayer from Costa Rica.
Lowest Monthly Cost: $6.67
Pros:
Impressive amount of servers across a huge number of countries, including Costa Rica
Lightning-fast speeds allow for lag-free streaming
Unblocks Netflix as well as Costa Rica TV channels
Highly secure service due to high-end encryption use
Beginner-friendly apps for mobile and desktop users
Live chat and email support available day or night
Cons:
NordVPN
NordVPN is a well-known VPN provider with roughly 5,800 servers in 60 countries, including Costa Rica.
With NordVPN, you'll get unlimited bandwidth so you can stream without worrying about buffering and lag concerns. It's a reliable choice to unblock websites that don't service Costa Rica.
For improved privacy, you'll also have access to double VPN and onion over VPN technologies, and you can connect to up to six devices at the same time.
Lowest Monthly Cost: $3.49
Pros:
More than 5,800 servers in 60 countries capable of unblocking global content
Comes with 24/7 support via email and live chat
Strict no-logs policy and servers with double VPN protection
Connect up to six of your digital gadgets at the same time
Unlimited bandwidth for a smooth Netflix experience in Costa Rica
Cons:
Some servers are slower than others
SurfShark
SurfShark's main selling point is how many devices it allows you to connect simultaneously.

With this provider, you can access over 3,200 servers in dozens of countries, including the U.S. and Costa Rica.
SurfShark speeds are consistently high enough that you can enjoy streaming and browsing the internet without interruption.
You can use it to access Netflix, Hulu, and MultiHop servers that come with extra security.
There are many more security features designed to protect your privacy in Costa Rica. For example, there is 256-bit AES encryption and a kill switch to automatically disconnect your devices in an instant.
The company also operates with a strict no-logs policy while blocking trackers, malware, and ads with its CleanWeb tech.
All in all, it's a beginner-friendly client with several browser extensions anyone can navigate with ease.
Lowest Monthly Cost: $2.49
Pros:
Servers in more than 60 countries, including Costa Rica
Works well with Netflix and other streaming services
Very strong security with double VPN and a no-logs policy
Connect with any amount of devices at once
Offers 24/7 support with email and live chat
Cons:
Server network isn't nearly as wide-reaching as ExpressVPN or NordVPN
CyberGhost
CyberGhost's reach is far and wide, containing more than 6,000 servers in 88 countries, including Costa Rica.

The network also features unlimited bandwidth and high-speed connections so its users can enjoy buffer- and lag-free streaming, even when watching at a high resolution.
If you use multiple internet-connected gadgets, you'll be glad to know that this provider allows you to connect up to seven at a time.
More importantly, because CyberGhost primarily focuses on security, you can rest assured that your online activity in Costa Rica is entirely private.
The company protects all data transmitted under 256-bit AES encryption and with DNS leak protection.
Finally, CyberGhost claims a strict no-logs policy, which means all of your personal information remains with you.
Lowest Monthly Cost: $2.19
Pros:
Huge, sprawling network of 6,000 servers across 90 countries
Unblocks Costa Rica TV channels and American Netflix
Fast speed for lag-free streaming and unlimited bandwidth to eliminate buffering
Uses a no-log policy and secures your data with strong encryption
Connect with up to seven gadgets at once
Cons:
Not the most appropriate provider for power users
IPVanish
IPVanish has more than 2,200 servers in 75 countries, including fast servers installed in San Jose, Costa Rica.

These servers are a small percentage of the overall network, but the speeds are more than enough for streaming 1080p video and browsing the internet.
Sweetening the deal further is a promise of unlimited bandwidth and no throttling even when streaming video all day and night.
Not only that, but you can also connect as many devices as you want to the IPVanish network with your account.
IPVanish also says that it has a zero-logs policy to protect your data. It also keeps you safe with 256-bit AES encryption and DNS leak protection.
To further protect your privacy, the network includes an automatic kill switch that shuts down your internet if the VPN connection drops.
Finally, there is 24/7 live chat support available for all IPVanish customers.
Lowest Monthly Cost: $3.99
Pros:
Reliably fast servers installed right in San Jose, Costa Rica
Live chat support available day or night
Unlimited connections allowed per account at the same time
Protects your privacy with a strict zero-logs policy
Signing up also gives you access to SugarSync cloud storage
Cons:
Does not offer browser extensions
A Five Eyes alliance member headquartered in the United States
PrivateVPN
For expats in Costa Rica, PrivateVPN offers fast servers that provide interruption-free browsing and streaming experiences.

Without bandwidth limits, you're far less likely to experience buffering or lagging while using Netflix in Costa Rica.
PrivateVPN network includes servers in several dozen countries, including a handful installed right in San Jose.
In addition to unblocking Netflix, HBO, and BBC iPlayer, this network can unblock Costa Rica TV, including Canal 13.
If you have never had a VPN before, you'll love how straightforward PrivateVPN's client app is.
You can also access support via live chat 22 hours a day. In some cases, support staff can help you with installation and remote help.
Finally, the company promises a zero data-logging policy, claiming not to know what its users do online.
Lowest Monthly Cost: $2.00
Pros:
Very fast speeds allow interruption-free streaming and browsing
Unblocks streaming websites, including HBO, Netflix, and the BBC iPlayer
Beginner-friendly mobile and desktop apps
Allows you to connect up to six gadgets simultaneously
Cons:
Only has a network of 150 servers
Live chat is not available 24 hours a day
Hotspot Shield
The Hotspot Shield network includes more than 1,800 servers in 80 countries, including Costa Rica.

In particular, it's worth considering that more than two dozen of these servers are in American cities, making it an excellent choice to unlock Hulu and Amazon Prime Video.
Another reason to choose Hotspot Shield is the network's consistent connections and lightning-fast speeds.
There is no throttling, so this provider allows unlimited torrent and stream services.
Hotspot Shield also uses 256-bit AES encryption to protect your data, and it claims not to keep any logs that could identify you.
Five devices will work on the network at once per account.
Finally, you can access 24/7 support via live chat.
Lowest Monthly Cost: $7.99
Pros:
Reliable for streaming Hulu and Amazon Prime Video from Costa Rica
Network contains more than 1,800 servers in 80 different countries, including Costa Rica
States that it doesn't use any logs that can identify users
Live chat available 24/7
Cons:
Questionable track record with regard to privacy
Does not include a Firefox browser extension
Comparing VPNs
VPN
Providers
SurfShark
PrivateVPN
CyberGhost
ExpressVPN
NordVPN
IPVanish
Average
Speed
71 Mbps
71 Mbps
58 Mbps
135 Mbps
115 Mbps
52 Mbps
Video
Streaming
Support
4K Ultra Hi-Def
4K Ultra Hi-Def, HD
4K Ultra Hi-Def
4K Ultra Hi-Def
4K Ultra Hi-Def
4K Ultra Hi-Def
Encryption
Type
256-bit AES
256-bit AES
256-bit AES
256-bit AES encryption with Perfect Forward Secrecy
256-bit AES
256-bit AES
Streaming
Services
Netflix, BBC iPlayer, Amazon Prime Video, Disney+
Netflix, BBC iPlayer, Amazon Prime Video, Disney+
Netflix, BBC iPlayer, Amazon Prime Video,Hulu, HBO Now, Crunchyroll,
Netflix, BBC iPlayer, Amazon Prime, Hulu, HBO
Netflix, BBC iPlayer, Prime Video, Hulu, HBO Now
Netflix, HBO Max
Protocols
IKEv2, OpenVPN, Shadowsocks, WireGuard
OpenVPN over UDP or TCP, PPTP, L2TP
IKEv2, OpenVPN, WireGuard
L2TP, Lightspeed, OpenVPN, PPTP
IKEv2, NordLynx, OpenVPN
OpenVPN
Kill
Switch
Yes
Yes
Yes
Yes
Yes
Yes
Now, on to You
As you weigh the pros and cons of these VPNs for expats in Costa Rica, you'll ultimately find one that best suits your needs.
VPNs don't add much to your cost of living in Costa Rica, but having a wealth of comprehensive security features will help keep your online activity safe and secure from hackers, snoopers, and data miners.