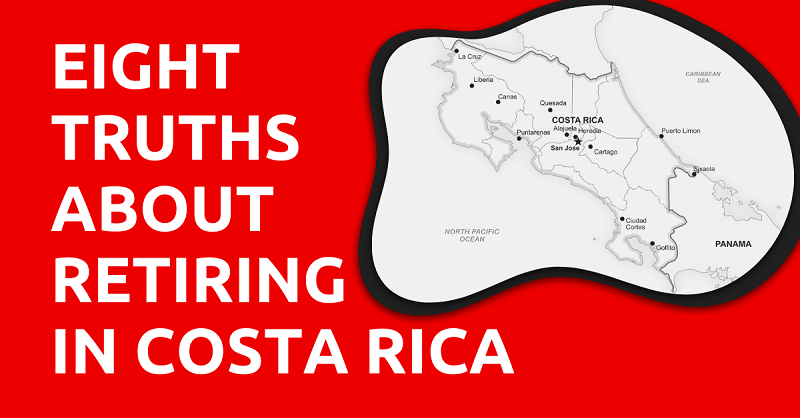 Costa Rica is a popular retirement destination for many expats.
With its affordability, healthcare system, weather, activities, and number of expat communities, it's easy to see why many retirees call the country home.
That said, here are eight facts about retiring in Costa Rica, which will help you determine whether it's the retirement destination for you.
This article will take approximately 12 minutes to read. Don't have the time right now? No worries. You can email the ad-free version of the article to yourself and read it later!
1 – It's Affordable
You can live in the country for much less than it would cost to live in the United States because the cost of living in Costa Rica is so low.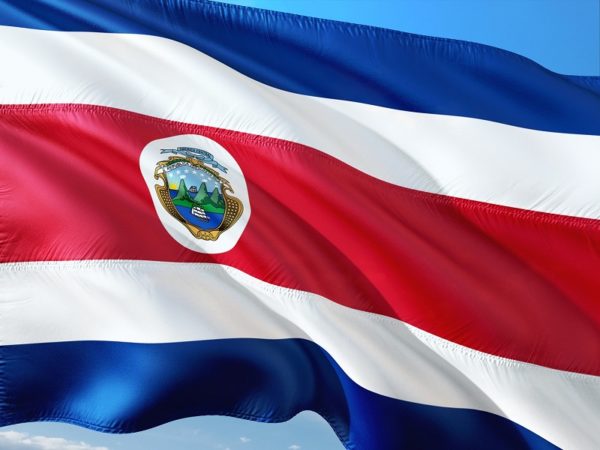 As a retiree, you could live on US$1,600 a month. You could live even more comfortably on about US$2,000 a month.
If you're coming here with your spouse, on the other hand, you would get by with about US$2,000 a month, but could live far more comfortably on US$2,500 to US$3,000 a month, depending on your spending habits and the area you live in.
2- Costa Rica is Safe
According to the 2021 Global Peace Index, Costa Rica was ranked the number one most peaceful country in Latin America.
Globally, the country ranked 39th, whereas the U.S. ranked 122nd, out of the 163 countries that were rated.
Costa Ricans value family and community over work, and it's a safer place to live because of it. People look out for each other and this has helped keep these nine best places to retire in Costa Rica safe.
3 – The Healthcare System is Top-Notch
The healthcare system in Costa Rica is often the reason many expats choose to retire here. It's even ranked by the World Health Organization above the healthcare systems of the U.S. and New Zealand.
All citizens and permanent residents are covered by CAJA, the universal healthcare system that offers full coverage of appointments, medical procedures, prescription drugs, and hospital visits.
Coverage by CAJA is required for all permanent residents. It's paid for by an income-based tax system that costs between 7 percent to 11 percent of your income.
In addition to public healthcare, there's private health insurance in Costa Rica, too. The same doctors who work in public healthcare usually spend time offering private healthcare as well.
Also, many people visit Costa Rica for medical tourism. People often fly there, pay for medical procedures, and then fly home for less than it would cost to get medical care in their home countries.
For reference, the costs are about 25 percent to 33 percent lower than what it would cost in the U.S. People living in Costa Rica sometimes choose this option if the wait for universal healthcare is too long.
Across Costa Rica, there are over 250 clinics and around 30 hospitals that you can choose from. The standard of care, including dental care, is very high in general. Some rural hospitals and clinics, however, may not be up-to-date.
There are even hospitals that are accredited by the Department of Veteran Affairs.
4 – There Are a lot of Activities for Retirees
There are many fun activities in Costa Rica for expats. Below are just a few.
Visit the beach. Whether you enjoy swimming, walking, tanning, or just reading a book under an umbrella, there are many white-sand beaches near both the Caribbean Sea and the Pacific Ocean.
Go fishing. Even if you don't know anything about fishing, there are companies that offer fishing adventures around the country.
Explore San Jose City. There are many museums and attractions to visit and enjoy, as well as fine dining and local foods to try.
Take a volcano tour. There are 112 volcanoes in Costa Rica. Some are active and some are dormant. Either way, getting to visit one is definitely an experience worth having.
Visit a national park. Over 25 percent of the land in Costa Rica is protected for biological reserves, national parks, and wildlife refuges. It's a beautiful country to drive around in, and the natural areas are definitely worth exploring.
Try a water sport. You can surf, jet ski, kayak, boat, canoe, or raft.
Take a canopy tour. It's magnificent, fun, and educational.
Go for a cruise. Cruises are great because your meals are included with the price; you get to look at the gorgeous view of the water; and you might even get to see a dolphin or whale during your trip.
Check out the local cuisine. Between a variety of offerings in cities to the delicious local delicacies, there is always something new to try.
Go shopping. There is always a variety of things to look at and buy, whether you're in a rural or urban area.
Take a hike. Different regions have different types of hiking to offer, but either way, you are going to get to see a lot of the stunning scenery of the country.
Go horseback riding. Some of the more rural regions offer this activity. It's an exciting way to see the beauty that Costa Rica has to offer.
5- Many Expats Live Here
Many expats move to Costa Rica, especially retirees. In fact, the Central Valley is the most common retiree destination.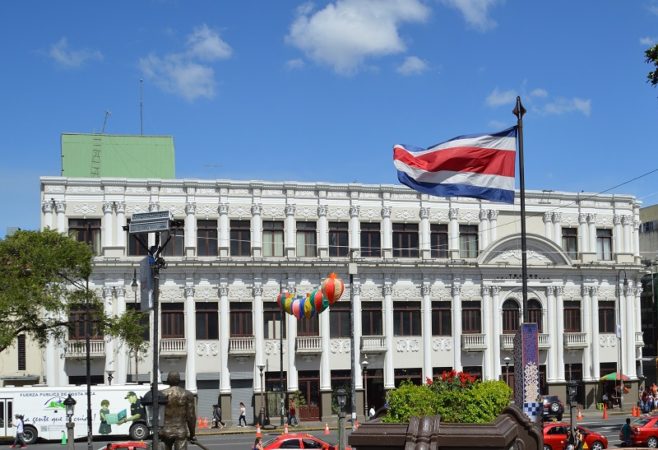 San Jose is a popular city for retirees, but there are expat communities in the suburbs of Santa Ana and Escazu as well. There are also retirement communities in the smaller towns of Atenas, Cartago, San Ramon, and Grecia.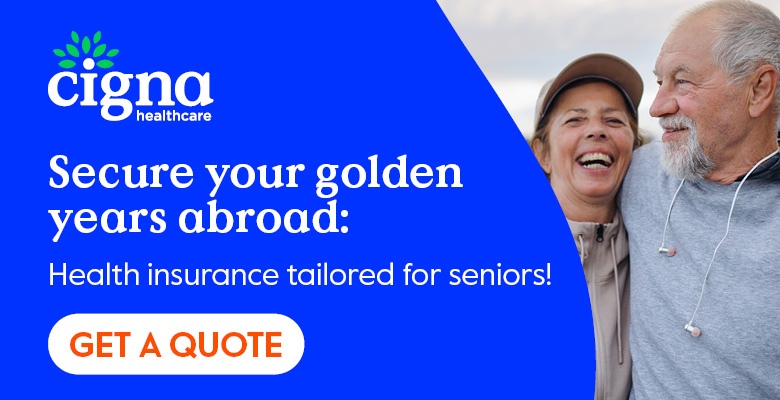 Advertisement
The Lake Arenal area is another popular place for expats to live. It's the country's largest freshwater lake and is surrounded by small towns and communities.
Two such places where there are a number of retirees living are La Fortuna and Nuevo Arenal. These areas offer country living at it's finest and cater to people who are looking for a quiet, comfortable life away from the city.
The Gold Coast region is yet another popular destination for expats. This region boasts many sandy beaches, perfect for retirees who want to be near the water.
Moreover, each beach has its own charm, including tourist traps, secluded coves, and even monkey paradise.
The popular beach places among the retirement community include: Santa Teresa, Malpais, Samara, Nosara, Tamarindo, Conchal, Flamingo, Playa Potrero, Las Catalinas, Playas del Coco, and Playa Hermosa.
6 – The Weather is Great
Costa Rica is warm year round. The coastal regions usually have temperatures of about 80°F to 90°F, while the inland and mountainous regions are more likely to experience temperatures of about 70°F to 80°F.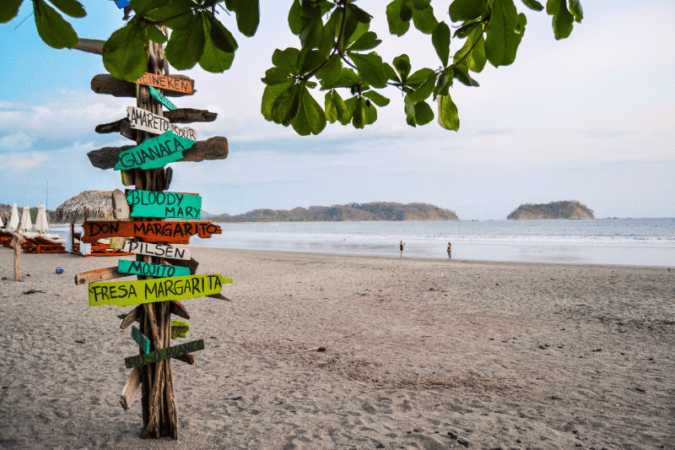 From December through April, the weather is more stable with very little rain. From May to November, it often rains every day. The worst month for rain is October.
While some retirees don't like rain, it's what keeps Costa Rica's gorgeous scenery lush and green.
7 – After Some Due Diligence, You Can Get Permanent Residency
When it comes to getting residency in Costa Rica, there's a lot of paperwork involved.
If you don't speak Spanish, make sure you have someone you can trust to help you fill out your paperwork. There are people who claim they know how to do everything and make their money by scamming people.
Here are the things you need to get a temporary residency in Costa Rica. You can also find these details on the Costa Rican Embassy's website.
a request letter
two recent passport-sized photographs
a payment of US$50
a payment of US$1.25 and US$2.50 for each page of the residency request, including all required documentation
the form filled out and signed
proof of fingerprint registration
proof of consular registration
a birth certificate
a copy of your criminal record
a copy of your passport pages
proof that you will be receiving a monthly pension of at least US$1,000 while in Costa Rica
There is much more to each step than what's listed here, so please check with the official website or your solicitor for details. Also, requirements are always subject to change, so the information given here may not be up-to-date.
After being a temporary resident for at least two years, you can apply for permanent residency.
8- There are some Disadvantages
While living in Costa Rica may sound like a dream, there are a number of downsides to living there.
As with any place you're considering moving to, make sure you visit first. While you may like the idea of a place, sometimes the reality is much less exciting.
Here are some reasons why some people may choose to not retire in Costa Rica:
You need to learn Spanish. Costa Rica is a Spanish speaking country. While you may encounter English speaking expats and even some touristy areas where vendors could speak English, learning Spanish is a necessity for everyday life in Costa Rica.
City traffic gets congested. And taking a bike isn't always a great option because there aren't many bike lanes available.
The rainy season, especially in October, can be dreary. If you're not a fan of constant rain, perhaps a Costa Rican October won't be your thing.
Long wait times. If you visit a public hospital under the universal health care system, for example, you might have to wait in queues for hours.
Cities often have many street dogs. While many of these poor pups just want food, some get aggressive. Also, a lot of these dogs travel in packs, and the howling at night can be off-putting.
Imported foods are expensive. Depending on what your pension looks like, you may not be able to afford the brands you used to enjoy back home. Local foods are considerably cheaper but are often of good quality.
You can't drop your guard. Even though Costa Rica is significantly safer than many countries around the world, it's always a good idea to take precautions in cities to keep from being pick-pocketed, robbed, etc.
You need to budget your money. While you can live in Costa Rica for significantly less than you would in other countries, it's easy to overspend. Just be careful, follow a budget, and you will be okay.
Lack of constant electricity. Because of poorer infrastructure, you may experience power outages more often than you're used to back home.
Poorly-maintained roads. A lot of the roads are not kept in good order, especially outside of cities.
Active volcanoes. There are 112 volcanoes in Costa Rica, and some of them are still active. So, there's always a chance of one erupting. Also, there's the chance of earthquakes and tsunamis. If you're afraid of the possibility of these things, then Costa Rica might not be not a good fit for you.
Now on to You
If you want to find out if a place is truly right for you, then you should visit that place first – and Costa Rica is no different.
Maybe coming here will help you realize that it's the perfect place for you to retire. Or, maybe seeing what it's like in person will show you that it's not the place for you.
While reading articles like this about Costa Rica is exciting, nothing beats actually visiting the country to help you make up your mind.