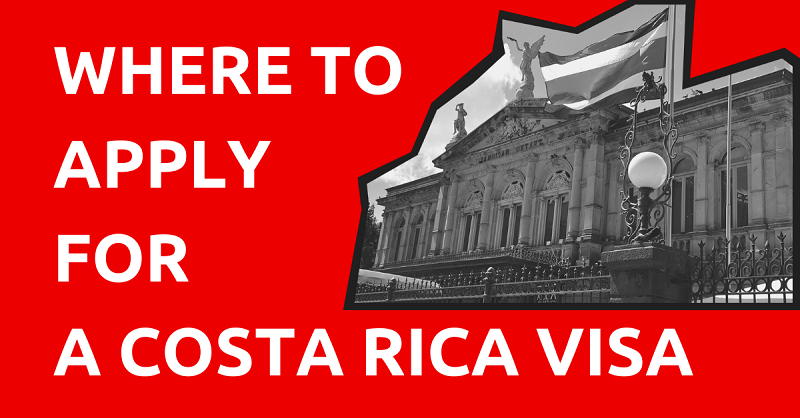 Where you apply for a Costa Rica visa depends on the type you need and your reason for travel. The process is particularly complicated as long as you know the necessary steps to take.
With that said, in this guide we cover where to apply for a Costa Rica visa, followed by some tips on the application procedure and required documents.
This article will take approximately 8 minutes to read. Don't have the time right now? No worries. You can email the ad-free version of the article to yourself and read it later!
Visa Options
Where to apply for a Costa Rica visa depends on a type of visa you need. We'll cover some of the different scenarios in the following sections.
Temporary Visas
For temporary residence visas, such as those for retirees, renters, spouses, and investors, you have two options.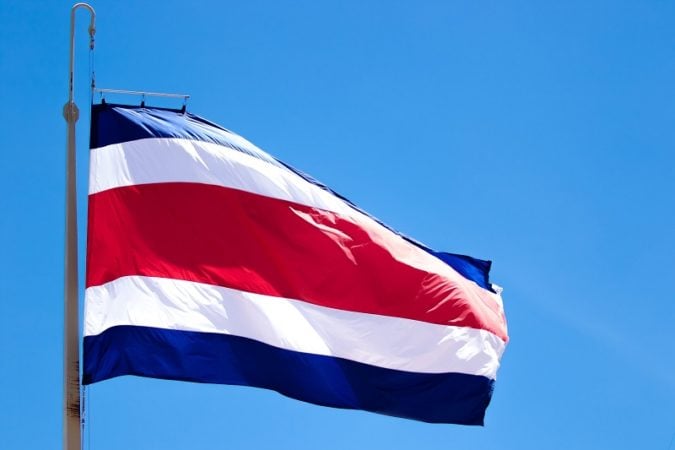 The first is to come to Costa Rica with a tourist visa or on a visa-waiver program and apply for your residential visa once you get to Costa Rica at the immigration office (Dirección de Migración y Extranjería).
The Costa Rica Immigration Office is located in the capital of San Jose, but make sure you call 311 to book an appointment.
Doing it this way includes an additional US$200 fee.
Alternatively, you can begin applying at your home country's Costa Rica embassy or consulate, or the nearest embassy or consulate with provisional visas and finish up at the Costa Rica Immigration Office.
Here's a full list of Costa Rican's embassies and consulates throughout the world.
Permanent Residence Visas
Permanent residency applications will typically take place only in Costa Rica, unless you're filing under family reunification. If you've lived in Costa Rica for 7 years and want to swap to permanent residency, there's no need for you to leave the country and reenter.
Short-Stay Visas
If your country isn't part of the Costa Rica visa waiver program, you'll need a visa for short stays.
These are known as consular visas and, unsurprisingly, must be handled at your country's Costa Rica embassy or consulate.
You'll need to contact the consulate to arrange an appointment and provide them with the correct documents. This typically includes your passport, an application letter, and the application. You might also need to attend an interview.
The Process of Applying for a Costa Rica Visa
There are understandably a few steps involved in applying for a visa in Costa Rica. In our article on Costa Rica visa types, we've detailed the paperwork needed. Here, we go over the application procedure itself.
Before leaving your home country, gather some documents. These include proof of earnings or pension depending on the visa type and a criminal background check.
The institution you get these from varies by country, but in the U.S., for example, it would be a Federal Criminal Background Certificate.
You then need to get these documents apostilled at your country's Costa Rica consulate. This simply means having them legalized to show they're legitimate.
Once in the country, you need proof of consular registration in Costa Rica. This involves registering at the consular office for your country of residence once you're in Costa Rica.
Doing so proves your identity and ensures your home country knows where you are. If your country doesn't have consular representation in Costa Rica, you're exempt from this step.
You must also provide proof of fingerprint registration. You do this at the Ministry of Public Safety, conveniently located in San Jose. Again, you need to book an appointment.
Finally, you need a request letter, but we discuss that in more detail below.
Costa Rica Visa Request Letter
The request letter is one of the most important parts of your residency application. As the name suggests, it lays out your request for permission to live in the country.
It needs to include the following:
your reason for applying (i.e. why you want to live in Costa Rica)
your nationality, age, occupation, (if relevant) and address
where or how to send you notifications of your application
the full name and contact information of your solicitor
You need a solicitor for your residency and visa application. They can also guide you through the process, making it much easier if Spanish isn't your native language.
However, it's worth noting that most bilingual immigration lawyers in Costa Rica use English as their second language.
While not necessary, it obviously makes the most sense to use a Costa Rica immigration lawyer. After all, they know the process better than most. Moreover, you have the greatest chance of success looking in San Jose, as this is the country's largest economic hub and also where the relevant government institutions are located.
Translating and Notarizing Documents
Costa Rica's national language is Spanish, so if your documents were issued in any other language, you need to get them translated. The Costa Rica Immigration Office advises you to get this done by an official translator or by a public notary to ensure the document is correct.
But this is where a good lawyer comes in handy. Plenty of them are registered as public notaries (also known as a notary public) or at least know where to find one.
Bear in mind, these services could get expensive.
You need all your documents to be translated and notarized before submission, and someone working in this field may charge a lot of money for their services. However, you typically only need to do this once, as renewal is a much simpler process.
Tips for Preparing Your Documents
There are some general best-practice tips for preparing and processing your application documents. Some of these may be obvious, but it's worth thinking about them before you start applying.
Choose the Right Language
This isn't relevant for all documents but is particularly applicable to your request letter. Make your language as clear as possible while still keeping it relevant and formal.
Doing so means it'll be easier to translate. While a translator will theoretically have a good grasp of both languages, it's not worth delaying them by using unnecessary words or sentences. Keep it straightforward and easy to understand.
Find a Notary
As mentioned, your solicitor should help with this. Even so, be sure to check the notary is official and registered. The governing body is the National Notary Directorate of Costa Rica, and you can search notaries on its website.
The notary can also get your documents apostilled. They won't do this personally but instead send it to the relevant institution. Also, they can get your documents translated if necessary.
Document Validity
All the documents required for a visa application have validity periods, ranging between three and six months, and even includes things like birth certificates. As such, you might need to get old documents reissued specifically for your application.
In short, you must make sure you're prepared with everything before entering Costa Rica. However, don't be too prepared because you don't want your documents to expire before you start. Consider getting everything done within a month before you leave your home country.
Now, on to You
Hopefully this article has clarified some of the finer points about applying for a visa in Costa Rica.
The process isn't too difficult, but getting everything organized in time can be stressful.
Just make sure you're properly prepared before entering the country, and it should all go smoothly.