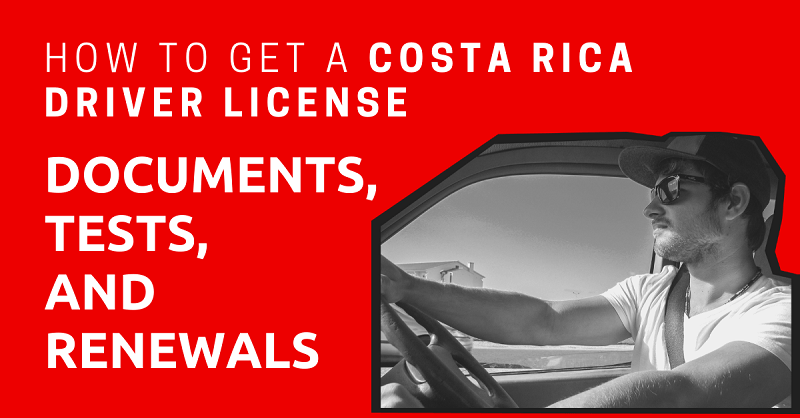 Throughout the duration of your stay in Costa Rica, you can legally drive for as long as your tourist visa stamp is valid. That means you can drive for 90 days if you have a 90-day stamp on your visa. Also note that you must always have your passport with you while driving.
Once your 90-day stamp expires, you need to leave Costa Rica or renew your visa via an in-process visa application. You can then apply for a Costa Rican driver's license.
As you go through the driving license application process, you'll also need to go to the Council for Road Safety (COSEVI). It is located in the La Uruca neighborhood in San Jose. You can easily see the sign on the building, which is a block away from Banco National. Hours of operation are from 8am-4pm, Monday-Friday .
You may seem puzzled by how drivers drive in Costa Rica, which can, in fact, be disorienting. This is why the traffic police are always monitoring traffic — to ensure that drivers are obeying traffic laws.
This article will take approximately 8 minutes to read. Don't have the time right now? No worries. You can email the ad-free version of the article to yourself and read it later!
Can I Use International Driver License?
Tourists in Costa Rica are allowed to drive using a driver's license issued from their home country for the duration of their 90-day visitor stamp. However, slightly different rules apply to visitors who frequently cross the border — they need to be more careful.
This is due to a law requiring foreigners to obtain a driver's license issued from Costa Rica if they want to be allowed to drive in the country. Having a driver's license issued in Costa Rica will save you a lot stress in case you get stopped by a traffic police for any reason. They will check to verify that your driving privileges are legit. If they are not, you will be given a ticket that could cost hundreds of dollars.
This is why you need to obtain a local driver's license — so you don't run into any problems with the law and end up paying a hefty fine. Not to worry because applying for a driver's license is a straightforward process.
Agency that Issues Driver License
COSEVI, a branch of the Costa Rican Public Works and Transport Ministry, is the entity that issues driver's licenses within Costa Rica. Located in the La Uruca district of San Jose, COSEVI is open during weekdays from 9am-4pm.
When applying for a license, you need to have the following requirements.
Paperwork
You need to show your driver's license from your home country and provide a photocopy of both sides of the license. You also need to show your passport and provide a copy of the photo/ID page and the most current stamp.
This is to verify that you have a current, valid visa. If you have a residency or proof of residency, then you can show that instead.
Make sure to bring photocopies of all your personal documents. After providing these, you will need to undergo a medical test.
Medical Test
You can take a medical test at any clinic or hospital. Pro-tip: going to a clinic would be a lot faster as you can simply walk in — no need to set an appointment. You won't even have to remove any article of clothing and the exam will only last less than 20 minutes.
The doctor will first ask basic questions about your health. Then, they'll take your vital signs, check your vision, and test your reflexes. Next, they'll get your blood sample for typing, and when finished they'll give you the medical documents required by COSEVI.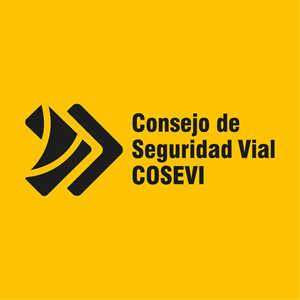 The medical test is inexpensive; it costs only around $40 or ₡20,000, which includes basic exam and blood typing.
If you have a blood donor card, then you can present that so you don't have to undergo blood typing, saving you money.
Fortunately, the area where COSEVI is situated is surrounded by many clinics where you can get a complete medical test. You can walk in at any of these clinics, take a test, go back to COSEVI, and get your license all in one day.
You can easily find a parking space close by, as well. Just make sure to get there early as crowds could easily form.
The medical certificate is valid for 180 days.
Getting the License
After completing the medical exam, you can take the medical card and photocopies with you and head to the nearest Banco National to pay the license fee, which should be no more than $20 or ₡12,000. After paying, proceed to the COSEVI building.
You may have to wait in line, so it's best to arrive early — as early as 7am. As a foreigner, you will be asked to go to a separate area where they will review your documents and type in your information into the system.
Next, you need to proceed to the photo area to get your license photo taken. Your new license will then be ready. You will notice that the driver's license in Costa Rica is only valid for two years and must be renewed. By contrast, a license in the US can be valid for five years, such as in Washington state.
Note that if you already have a license from your home country, you need to visit on Tuesday or Wednesday only from 7am to 11am. However, this may change in the future. You can check this website for an up-to-date schedule.
Writing and Driving Test
If you do not have a driver's license from your home country or you have one that's already expired, then you will need to complete a written examination and undergo a driving test, and both will be in Spanish only. The written test is formatted similar to that of the US test and consists of 25 multiple choice questions covering driver knowledge and theory.
To prepare for the written or driving test, you can visit the COSEVI office and get reference materials that you can use to study. For the driving test, you will be given a scheduled for which you are advised to arrive early.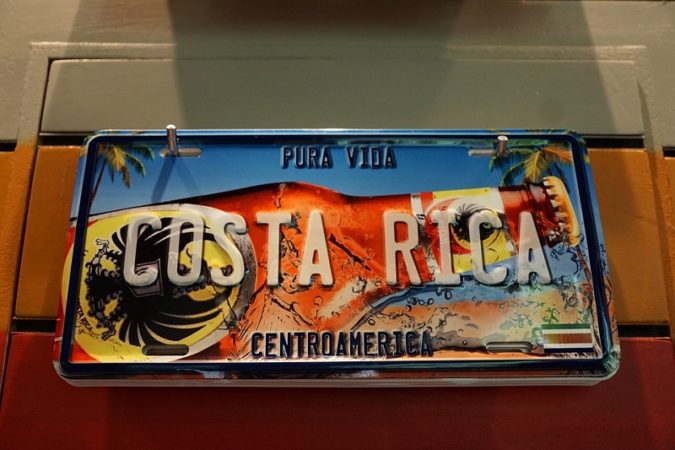 On testing day, you will be first asked to demonstrate the arm signals for left and right turns and stop. After you have satisfactorily demonstrated these, you will head out for the road test, which takes approximately 1-2 hours. You will be asked to choose between an automatic and manual transmission.
Renewing the License
For lost or stolen licenses or expired license renewal, you will need to provide the same amount of paperwork and go through the entire procedure. Also, the officials may be a little more stringent with you the second time around.
Luckily, you won't have to retake the written and driving tests, which are only required for first-time applicants and expired license applications.
The cost of renewing the license and the duration of the license's validity will depend on your driving points as follows:
If you have less than 4 points, you need to pay ₡5,000 and your new driving license will be valid for 6 years.
If you have 5-8 points, you need to pay ₡10,000 and your new driving license will be valid for 4 years.
If you have 9-11 points, you need to pay ₡10,000 and your new driving license will be valid for 3 years. You will also need to take another course to learn more about driving regulations in Costa Rica.
If you have 12 points or more, you will lose your license and you will need to go through the whole procedure.***
**It's 6 points for the first three years after getting your first driver's license in Costa Rica.
You earn a point when you break regulations, such as driving beyond the speed limit, running a red light, making an illegal turn, or driving without a car seat for a child younger than 12 years old.