Are you moving to America and looking for an international shipping company who can help you ship your belongings?
Do you have to send a small or large package to a friend or loved one in America?
This guide shows you how to pick the best international shipping company to either move your belongings or send your package to America.
Shipping to the USA
There's nothing more disappointing than sending your belongings or package to America only to realize that it got lost on the way or has arrived in terrible condition.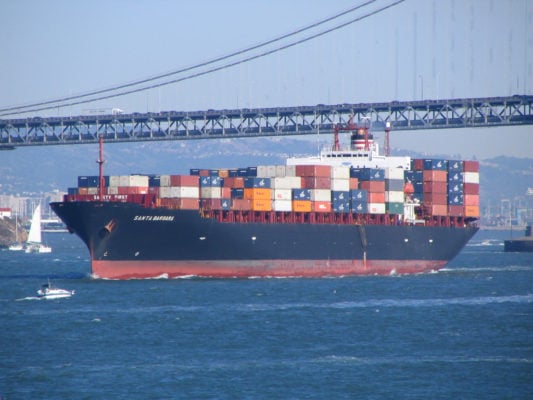 So if you pack your belongings yourself instead of hiring a shipping company to do it for you, take the following precautions.
Preparing Your Shipment
During shipping, your items are subjected to rough handling, extreme temperatures, and possibly water damage.
Packing your items well makes your items bulletproof. If you ship small packages, do the following:
Pack your items in a new cardboard box strong enough to hold the contents. Avoid boxes with tears, rips, bends, or other damage.
Wrap your items in bubble wrap. Once you put the items in the box, surround them with packing styrofoam. This helps the items stay in place.
Seal your package with packing tape.
Fill in the shipping label and tape it on top of the package. Add postal codes, apartment numbers, and other information that helps with delivery.
If you don't want to pack your items you can hire a company to do it for you. You can read more about these companies in this section.
Most shipping companies send you a photo of your package once they've packed your items.
Packaging guidelines are different for furniture, containers, or freight shipments.
Here are some general guidelines you should follow for larger items:
Palletized Freight
Palletizing freight helps keep all your things together and provides increased protection from damage.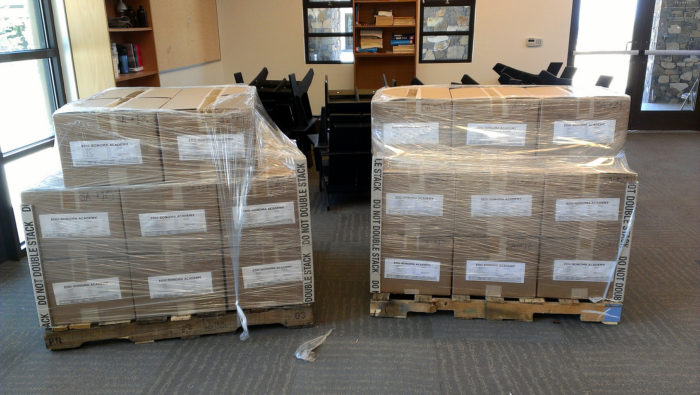 Each pallet, including its contents, is considered one piece.
When you send furniture to America, it needs to be palletized to offset labor costs.
Ports in America use forklifts to speed up the off-boarding process.
As for packing your items on a pallet, all your items must first be put into a crate and then placed on top of a pallet.
The shipping company wraps the crate and the pallet with plastic wrap so it remains steady.
The picture below should give you a good idea of what I mean.
Non-Palletized Freight
Loose items, such as boxes or containers that haven't been secured to a pallet, are considered non-palletized freight.
Each loose item is considered one piece. You can send non-palletized goods if you're shipping to countries where labor is economical.
Whether sending your belongings on a pallet of not, hire an international shipping company so your items arrive safe, secure, and on time, you should .
Filing Paperwork
There are five standard documents you'll come across when sending your shipment to America.
Custom's Invoice
Inward Cargo Manifest
Bill of Landing
Packing List
Commercial Invoice
You need the first document, a Custom's Invoice, if you send small packages to America.
If you're moving to America and need to ship your furniture, car, or other bulky stuff, you need the last four documents as well.
Custom's Invoice
A Custom's Invoice identifies the type and value of goods shipped and the identity of the sender.
The Custom's Invoice helps you avoid shipping delays and hefty fees when sending your package to America.
This is the only document necessary for small shipments like personal effects.
You need to put the following info on your Custom's Invoice:
A clear description of the item. Instead of writing the package contains a laptop, write down the model number. The more thorough you are, the faster your package is delivered.
The weight and quantity of the items.
The value of the item in your currency. You need to do this because packages sent above a certain amount may be taxed. Gifts or anything below $200 are tax free. Anything above $2,500 may be taxed.
The eight-digit subheading from the Harmonized Tariff Schedule of the United States. If you're uncertain about what the number is for your item, Customs can help you.
The address of the receiver. Make sure you enter this correctly.
For larger shipments like furniture or vehicles, you need four more documents.
But you can't submit these four documents. Only shipping companies can because they're the ones who have the license to issue these documents.
Inward Cargo Manifest
An Inward Cargo Manifest lists the contents of your shipment. Your shipping company prepares this as either a paper or an electronic file.
Bill of Lading
The Bill of Lading describes the items you're shipping, gives a receipt, and states the terms of contract for the delivery from your destination to America.
A copy of the Bill of Landing is forwarded to the receiver or importer so they can pickup the items.
Packing List
A Packing List details the contents, including quantities, items, model numbers, dimensions, and weight.
Your shipping company creates the Packing List. Custom's brokers use the list to collect more information about your shipment.
Commercial Invoice
A Commercial Invoice states the true value of your goods. It's presented to Customs after your shipment reaches the American border.
Writing American Addresses
You want your shipment to reach the right destination, so here's how to write two common addresses in America.
Home Addresses
Write the name of the person you're shipping to. Then write their apartment number, if any, their street address, their city, state, and ZIP code, followed by USA.
You can find a list of American state abbreviations on StateAbbreviations.us.
To find the five-digit ZIP code, also known as a postal code, enter the name of the city in Google and the ZIP code usually follows.
Example:
John Doe
Apartment 1c
213 Any Street
Boston, MA 02130
USA
PO Boxes
PO Boxes are a little different. They may or may not have a street address attached to them. Everything else is the same.
John Doe
213 Any Street (optional)
PO Box 5404
Los Angeles, CA 90210
USA
US Customs Clearance
For your package to clear US Customs, you need to be mindful of what you send and the Duties, or tax, associated with the item.
Duties
According to the US Customs and Border Protection, a custom duty is a tariff or tax imposed on goods when transported across international borders.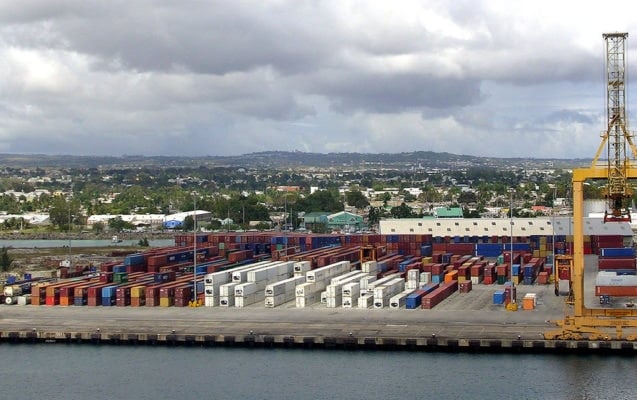 The purpose of the Duty is to protect each country's economy, residents, jobs, environments.
It also prevents restrictive and prohibited goods from going into and out of the country.
Unfortunately, different customs duties apply to different goods.
To find out what tax is applied to your shipment, visit the Harmonized-Tariff Schedule website and enter the eight-digit code associated with your item.
For detailed answers to Duty questions about your shipment, contact a shipping company.
You may need a shipping company to handle the customs formalities when your shipment gets to America.
Restricted Items
You can't ship restricted items to the US unless you have a license or permits from a federal agency.
Here are some restricted items:
Cultural artifacts
Meat or meat products
Most fruits and vegetables
Hunting trophies
Plants, seeds, and soil
Firearms
Prohibited Items
You can't ship prohibited items to the US under any circumstances.
Here are some prohibited items:
Absinthe (except certain diluted brands)
Anything made from dog or cat fur
Drug paraphernalia
Endangered animals or items made from such species, including ivory, unless you can prove it's at least 100 years old
Gold from Cuba, Iran, Libya, Serbia, and Sudan
Narcotics and certain other drugs such as Rohypnol and Fen-Phen
Products from embargoed countries including Cuba, Iran, North Korea, Myanmar, Sudan, and Syria
Trademark and copyright-infringing articles such as designer knockoffs and pirated software
Visit the US Customs and Border Protection website for a full list of what you can and can't send to America.
Shipping Methods
There is no one best way to ship your items to America.
You have to factor in the size, quantity, weight, and time-sensitivity of your package to determine what's best for you.
But you have three choices.
Shipping by Air
Putting your items on a plane is the fastest way to send them to America.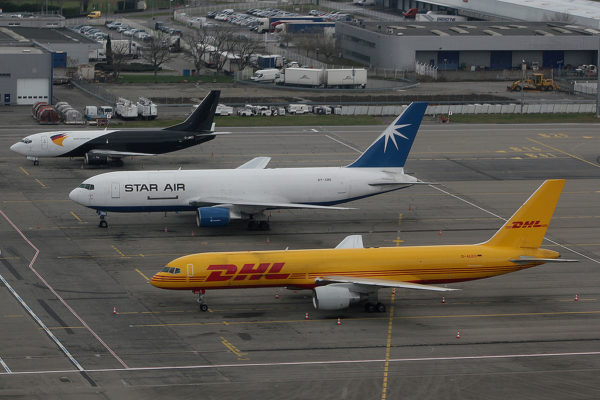 Depending on how far you are from the destination and the delivery procedures you have to follow, your package may take one day to a few days to reach America.
Air shipping is best for small, fragile, and perishable items. The risk of damage or loss is low since your package undergoes minimal handling.
There are a couple of glaring disadvantages, though.
It's more expensive to ship by air because of fuel. You also can't send items over certain sizes or weights because of limited space in a cargo plane.
This means if you're moving to America and sending furniture or other bulky items, you have to go with the next method.
Shipping by Sea
Sea transport is used by businesses to deliver large goods. It's cheaper than sending your items by air.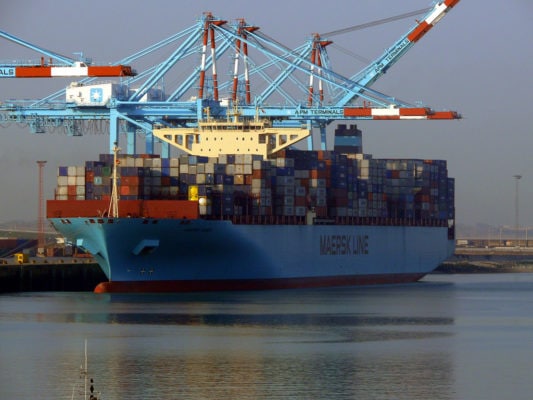 You can use shipping containers to send furniture, cars, or other bulky items. Shipping by sea is best for items that don't expire quickly.
Disadvantages are that it takes longer than air shipping, it's vulnerable to bad weather, and it's difficult to monitor in transit.
Besides that, you may need to adhere to customs and excise restrictions, which means more paperwork.
But if you hire an international shipping company like Sante Fe, they can take care of all the necessary paperwork and legalities for you.
Freight Forwarding
Freight forwarders arrange the shipment of your belongings for you, and take care of custom's clearance.
It's best to use freight forwarding when sending large items like furniture to America.
A freight forwarder can also get you lower rates than you would get by negotiating with carriers.
But it's still a good idea to do your research and be clear about all the fees and surcharges you're liable for.
If you want to hire a freight forwarder to help you find the best international shippers, get in touch with Sirelo.
Shipping Rates
Shipping rates depend on where you're shipping from and the weight and size of the package you're sending.
As an example, we've used the Freight Rate Calculator to estimate the price of a box, crate, and container shipment from three areas of the world.
The box shipment weighs 50kg. The crate weighs 100kg. The container weights 500kg.
Here are what the acronyms mean:
FCL: Full Container Load, or when your goods are shipped to America in their own container
LCL: Less Container Load, or when your goods are shipped to America with other people's parcels in a common container
From Europe
When sending the package from Husum, Germany to Los Angeles, California.
| | | | |
| --- | --- | --- | --- |
| Shipping | 12" x 20" x 16" box | 24" x 20" x 25" crate | 20' x 40' x 40' container |
| Cost | (Air) $192 to $313 | (Air) $272 to $569 | (FCL) $2,668 to $4,141 |
| Transit Time | 10 to 12 days | 10 to 12 days | 21 to 25 days |
From Asia
When sending the package from Bangkok, Thailand to Los Angeles, California.
| | | | |
| --- | --- | --- | --- |
| Shipping | 12" x 20" x 16" box | 24" x 20" x 25" crate | 20' x 40' x 40' container |
| Cost | (LCL) $66 to $168 | (LCL) $66 to $168 | (FCL) $1,530 to $1,691 |
| Transit Time | 28 to 34 days | 28 to 34 days | 28 to 34 days |
From South America
When sending the package from Santos, Brazil to Los Angeles, California.
| | | | |
| --- | --- | --- | --- |
| Shipping | 12" x 20" x 16" box | 24" x 20" x 25" crate | 20' x 40' x 40' container |
| Cost | LCL: (155 – $186) | LCL: $155 – $186 | FCL: $3,210 – $4,131 |
| Transit Time | 30 to 36 days | 30 to 36 days | 21 to 25 days |
International Postal Services
When it comes to sending items between 3 pounds and 150 pounds to America, you can choose from international postal services like FedEx, UPS, and DHL.
FedEx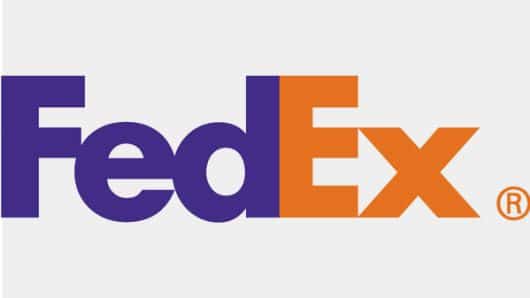 The FedEx website is easy to use and gives you the delivery time down to the hour.
You can also track your packages after your shipping is confirmed.
There are even more benefits if you become a member, like lower shipping rates, free shipping supplies, and pick-up scheduling.
But this speed and reliability comes at a higher cost than its competitors.
Though, FedEX is open to lowering your rates if you're a high-volume shipper.
Another thing to keep in mind is that FedEx is a pioneer in next-day delivery, and they offer a wide variety of urgent delivery options.
UPS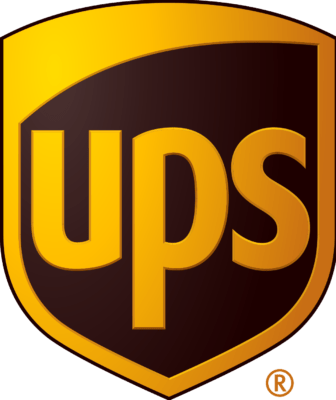 UPS is the largest and oldest shipping company on the block. It has the most extensive delivery network, allowing you to choose among 63,000 locations.
They master freight and ground shipping, and are recommended for heavy and bulky packages that aren't time sensitive.
Just like FedEX, UPS is open to you negotiating your rates, especially if you're a high-volume shipper.
DHL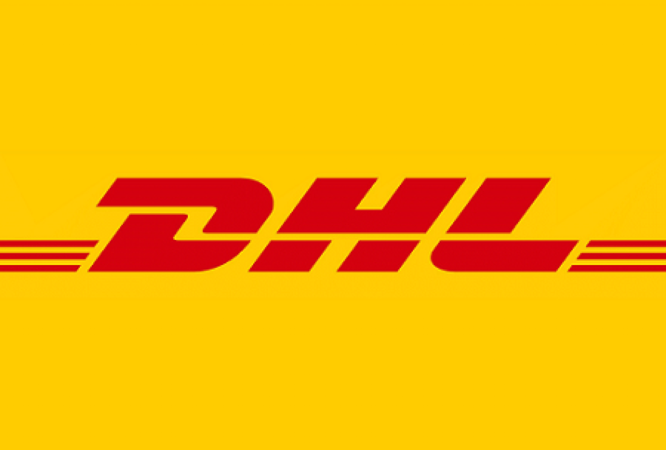 DHL has an extensive network in Asia and Europe. In terms of cost, they are cheaper than FedEx.
DHL's extensive network also means they're experts when it comes to customs and red tape and they offer several fee-based custom services that can help you.
Here's a comparison of FedEx, UPS, and DHL when shipping a packs of 3 pounds to 150 pounds.
| | | | |
| --- | --- | --- | --- |
| Service | FedEx | UPS | DHL |
| Pricing | Competitive on time-sensitive parcels | Competitive on time-sensitive parcels | Competitive on overall cost |
| Options | Ground through same-day guaranteed | Ground through same-day guaranteed | Ground through same-day guaranteed |
| Pick-up and Drop-off | Pick-up fee; drop-off at FedEx free | Pick-up fee; drop-off at UPS free | Pick-up fee; drop-off at DHL free |
| Free Tracking | Yes | Yes | Yes |
International Shipping Companies
Hiring a shipping company is the way to go when you want more flexible management of your cargo, tailored services, lower prices, and timeliness.
But before you go ahead and contact the first company you find on Google, make sure you do your due diligence.
After all, you're handing over your package to a third-party so it's best to scout their website and look for testimonials or social proof of their quality.
Another thing you can look for is if the shipping company is part of the Customs Trade Partnership Against Terrorism, or CTPAT.
Belonging to CTPAT can speed up the shipping process to America since US Customs quickly clears shipments from companies in the CTPAT network.
And ask questions about the shipping company's distribution network.
If they work with customs brokers and forwarding agents in America there's a better chance your package will arrive on time.
They can also tell you about the status of your package in case your shipment to America gets stuck.
With that being said, here are a few recommendations for shipping companies to help you get started.
Sirelo

If you're moving from anywhere in the world to America, Sirelo is a good place to start.
Sirelo matches you with five of the most suitable international movers based on your needs.
After you get five quotes, you can pick the company that's right for you based on price and service.
Get a free quote from Sirelo by filling out the form on our moving page.
Sante Fe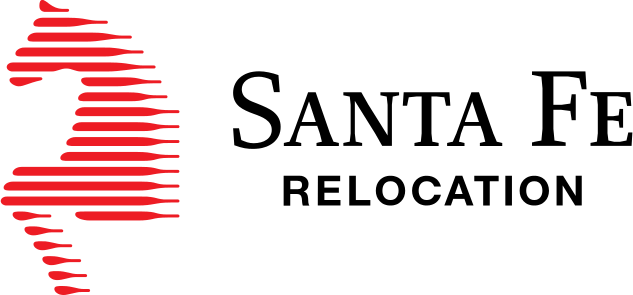 Santa Fe is best for shipping packages from Asia to America. They specialize in a wide variety of services like: moving overseas, corporate relocation, and storage.
Sante Fe has a Moving Abroad package that makes it easy for you to move all your belongings to America.
They come to your home and do a pre-move consultation so you can get the right shipping services for your needs.
They can help relocate your pets or import your car to America. And they can even help you with visas.
Preparing to move to America is a big event, which is why they aim to make your first steps as easy as possible.
Get a free quote from Sante Fe by filling out the form on our contact page.
Now, on to You
If you want to ship your belongings or your package to America yourself, follow the guidelines in this guide to make the process as easy as possible.
If you want to hire an international shipping company to take care of everything for you, get in touch Sante Fe or get five free quotes from Sirelo.
Images courtesy of derelllicht, saenfreese, @NO7, @NO3, and andynunn.