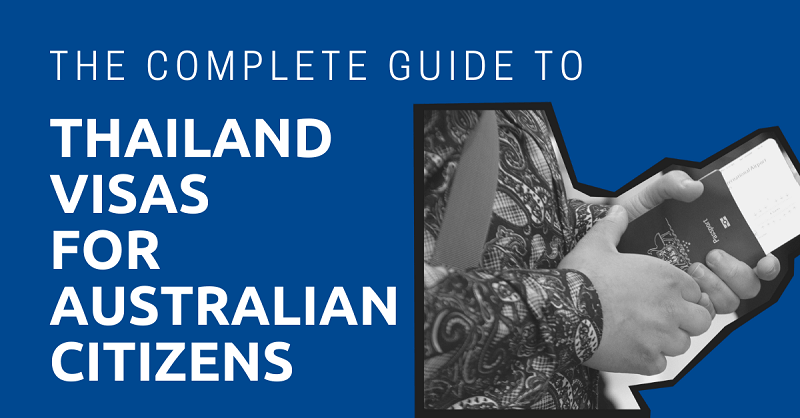 Thailand is a popular destination for Australian visitors to travel and/or immigrate. If you're an Australian who wants to live in Thailand without worrying about visa issues, it's imperative to sort out visa matters beforehand.
Fortunately, there are many visa options available for Australians who wish to live, travel, work, or retire in Thailand, whether for short-term or long-term stays.
Read this guide to know all the recommended options for Australian citizens who wish to apply for a Thailand visa. This guide covers visa application requirements, different visa categories, and application processes.
Join ExpatDen Premium and discover the tips and tricks that long-term expats have used to qualify for a variety of Thai visas. With your membership, you get immediate and unlimited access to our library containing hundreds of exclusive guides that will help you move to and live in Thailand. You'll discover how to:
…and so much more!
"*" indicates required fields
Do Australians Need a Visa to Enter Thailand?
Since Australia has strong diplomatic ties with Thailand, Australian citizens are allowed to stay in Thailand for a maximum of 30 days without having to apply for any Thailand visa. This is called visa exemption.
Under visa exemption rules, you can come to Thailand with your passport — which should a validity of more than six months — and proof of onward travel, such as a return airline ticket. You will get a visa exemption stamp on your passport when you arrive in Thailand, giving you a visa-free 30-day stay.
With visa exemption, there's no need to pay any fee, making for an easy and straightforward travel process.
However, an immigration officer might deny your entry if you have a previous record of overstaying in Thailand for many days, or come to Thailand under the visa exemption multiple times a year.
Under the visa exemption rule, you are allowed to extend your stay for another 30 days when you are in Thailand, giving you 60 days in total — more than enough time to enjoy a proper vacation.
It costs 1,900 baht to extend your stay, which you can get at any local immigration offices in Thailand.
Note that with visa exemption, there's an unwritten rule limiting the number of times you can enter Thailand. In general, you shouldn't extend your visa exemption for more than two times a year.
When Do You Need a Thailand Visa?
Visa exemption exclusively applies to tourists and other types of visitors who need to visit Thailand for less than 30 days.
If you're traveling to Thailand for purposes requiring a stay of more than 30 days — say, for more than a month or two — you'll need to obtain the right kind of Thailand visa.
Here are the different purposes of visit and the corresponding visas required:
To study in Thailand
If you plan to study in Thailand or have recently been admitted into a course of study recognized by the Thailand government, you need an education visa.
To work or run a business in Thailand
If you own a business in Thailand, or your employer's business is in Thailand, you'll need a business visa. Note: it has to be a legal business/job.
To marry a Thai citizen
If your other half is a Thai citizen, you'll need a marriage visa.
To bring children and/or parent(s) to live in Thailand
If you are bringing children and/or parents to live in Thailand, you can get a dependent visa for them.
To retire
If you are over 50 years old and want to retire in Thailand, you can get a retiree visa.
Other kinds of visas include:
Elite visa for the affluent and people who can afford to pay the fees
Religious visa commonly used by missionaries
Diploma visa
Smart visa
Media visa
Visa Options for Australian Citizens
Let's take a look at popular visa options for Australian citizens who want to come to Thailand.
Tourist Visa
This could be a little confusing. You're probably thinking, 'Why get a tourist visa when there's a visa exemption for tourists?'. The tourist visa is for those who wish to stay for more than 60 days, as the visa exemption offers only a 30-day extension on top of the initial 30 days.
This visa option is the most popular type of visa for many tourists in Thailand.
You can choose from two types of tourist visas depending on how you intend to travel and how many days you intend to travel.
A single-entry tourist visa allows you to stay in Thailand for up to 60 days. This visa will be automatically cancelled when you leave Thailand.
A multi-entry tourist visa is valid for six months and allows you to come and go in Thailand for as many times as you want. However, you're required to leave Thailand every 60 days.
Both single-entry and multiple-entry tourist visas can be extended in Thailand for 30 days at any immigration office for 1,900 baht.
You need to get a tourist visa from Australia.
With a tourist visa, it is illegal to carry out any work or business-related activity. It's called tourism for a reason. Don't bring work along with you.
If you're caught flouting this rule, you'll have to deal with the penalties that come with it. It's advisable not to engage in any illegal activity. Just sight-see and leave in one piece without any interruptions. You don't want to spoil your vacation with bad memories, now, do you?
Business Visa
Business Visas are primarily for people who already have a job in Thailand or run a company here. You'll be permitted a 90-day initial stay. Once you've obtained your work permit, your visit can be extended by one to two years.
You cannot get the business visa without the help of a company in Thailand. To get a business visa, bring along your personal document such as education certificate, employment contract, and certificate of employment along with company documents, and apply at the local Thailand embassy or consulate in Australia.
If you are already in Thailand, you can cancel your current visa, apply for a visa extension, and apply for the business visa at an immigration office in Thailand.
Alternatively, you can fly to nearby countries such as Cambodia and Laos and get a business visa there.
When the business visa is about to expire, you can renew it in Thailand.
When applying for a business visa, you can choose to get either a single-entry visa or a multiple-entry visa. If you plan to leave several times during your stay in Thailand, it would be best to opt for a multiple-entry visa straightaway.
Otherwise, you would need to get a re-entry permit every time you leave.
Education Visa
If you decide to stay longer than 60 days, especially to study in Thailand, an education visa is suitable. Those who wish to study in a Thai language school can also get an education visa.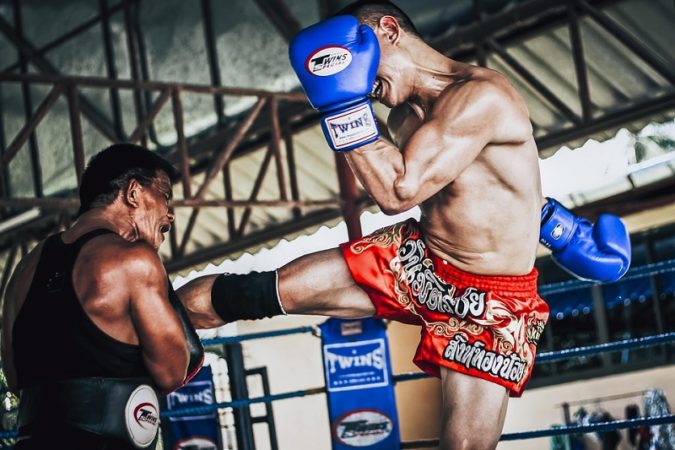 To obtain an education visa, you need to have been admitted into a course of study recognized and approved by the Thailand Ministry of Education. This visa doesn't come with a specific time limit. You can stay for as long as your course runs.
For instance, if you're studying finance for four years, you'll be permitted to remain for four years in Thailand with an education visa.
Marriage Visa
If you marry a Thai citizen, you can apply for a marriage visa.
You need to present your marriage certificate. You may also need to show a few of your family pictures. A proof of financial requirement of at least 400,000 baht in your bank account or income of at least 40,000 baht is required if you are male.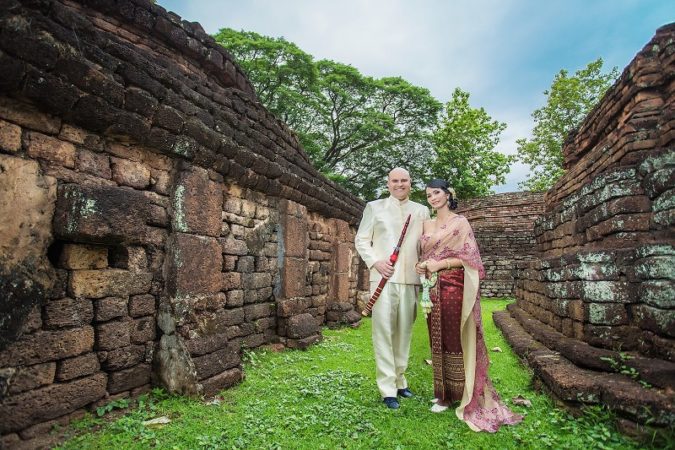 The marriage visa is valid for one year and can be renewed in Thailand at an immigration office.
Retirement Visa
Thailand is an excellent option for retirees because of its pleasant weather, excellent healthcare system, and low cost of living.
There are four main requirements of getting a retirement visa in Thailand:
You need to be at least 50 years old
You need to have either 800,000 baht or equivalent in your bank account or earn at least 65,000 baht a month.
You must not have a criminal background
As a citizen of Australia, you have two non-immigrant visa options. Type O-A Visa and Type O-X Visa. The retirement visa type O-A gives you one year in Thailand, while the O-X option gives you five years. Both options are renewable within Thailand.
The Royal Thai Consulate in Sydney offers plenty of information regarding all the requirements for both options.
Elite Visa
If you don't want to go through the hassle of undergoing the processes involved to get a Thai visa, you can opt for the Elite Visa. It's a privilege visa available to anyone who can pay the application fee.
With the Elite Visa, you can stay in Thailand for up to 20 years. It also comes with other privileges such as visa assistant, airport services, and membership discount on hotels, golf clubs, and so on.
It's also easy to get the Elite Visa. Instead of going directly to the Thailand embassy, you can apply online. Once your application is approved, you can fly to Thailand and get the Elite Visa stamp right at the airport.
You also wouldn't be required to submit as many documents and requirements as with the other visas. The only issue with this visa is the high cost. The cheapest plan starts at 600,000 baht, which gives you five years in Thailand.
You can read our Elite Visa review article for more information.
Smart Visa
The Smart Visa is simply an upgrade version of the business visa. Although it comes with stricter requirements, it gives you a longer duration of stay in Thailand.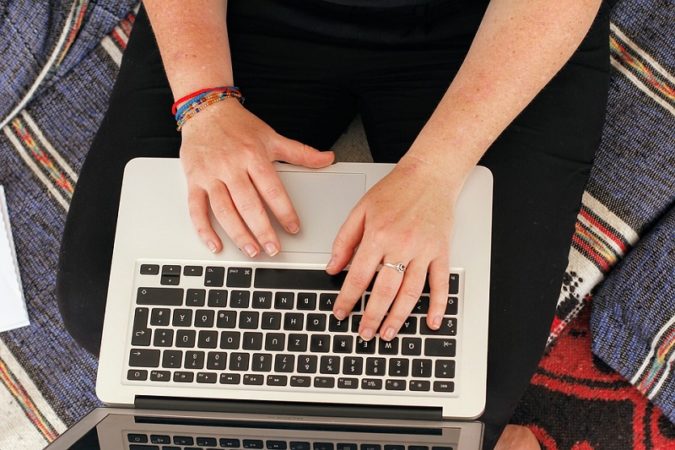 There are five types of the Smart Visa:
Smart T for those science and technology workers who make more than 100,000 baht salary
Smart I for investors who can make an investment of more than 20,000,000 baht in Thailand
Smart E for executive workers with over 200,000 baht salary
Smart S for start-up entrepreneurs who can make a deposit of at least 600,000 baht
Smart O for dependents of Smart Visa holders
As of now, only those who are working in the technology industry can apply for the Smart Visa. IT professionals, tech startups and entrepreneurs, and other similar entities are welcome and can apply for this visa.
People who eventually get a Smart Visa can also bring along their children and spouse with them to Thailand and apply for a Smart O visa for them.
Applying for a Visa
You might have heard stories about how complicated it is to apply for a Thailand visa. While that may be true in some instances, everyone can get Thailand visas as long as they provide all of the required documents.
Where to Go
Your very first step to apply for a visa is to visit a Thai embassy or consulate around your location. If you are in Australia, you can visit the ones in Canberra and Sydney. Unfortunately, Thailand consulate in Melbourne had already closed until further notice.
Please note that an online appointment is usually required when applying in Australia.
If you are already in Thailand, you can either apply at any immigration offices in Thailand or Thailand embassies in neighboring countries like Cambodia or Laos.
Please note that certain visas, including retiree and tourist visa, require you to apply in Australia.
Here's a full list of Thailand embassies and consulates around the world.
Prepare documents
Document preparation is the most important step when applying for a Thailand visa. As long as you have all the required documents, your visa application can be approved.
Instead of looking at information from random websites and forums, you should check with the immigration office or Thailand embassy/consulate directly.
Application
Once you have all the documents ready, you can visit the immigration office, or Thailand embassy or consulate and submit your documents. They might interview you and ask why you want to apply for a particular visa. Answer straightforwardly and honestly.
After that, you need to wait for 3-5 business days to pick up your passport with the Thai visa you applied for.
General Visa Advice
Here are some general visa advice for Australian citizens.
1. Know what type of documents you need to submit directly from the embassy, consulate, or immigration office where you plan to go because not all of them will require the exact same set of documents.
2. All long-term visas in Thailand, including the Elite Visa, require you to do the 90-day notification.
3. Overstaying in Thailand is a serious offense. Some people believe that overstaying for a few days is okay, but it is not. It might make it more difficult to apply for a Thai visa should you apply again in the future. The penalty for overstaying in Thailand is 500 baht a day with a maximum of 20,000 baht. You might also be put in jail if you get caught overstaying.
4. Some people genuinely forget the date of expiration of the visa and tend to overstay. To avoid this from happening, it is crucial to set reminders or inform someone, perhaps a member of your family or a friend, to remind you before the visa expires.
5. In Australia, different Thai consulates are scattered across various cities like Canberra and Sydney. If you feel the need to look up more information about the visas or the cost of processing or any additional questions you may have, feel free to visit any of these consulates.
What Happens When You Commit an Overstaying Offense in Thailand?
There's a blacklist of people banned from going to Thailand and of those who aren't allowed to leave. Those who fall under the latter list are the ones who have a case still pending in court, wherein the defaulter must be present for court hearings. When the case has been completed, they either go free, pay a fine, serve time, or get banned from the county. To prevent this from happening to you, always follow the rules and regulations.
Now, on to You
Thailand is a beautiful place to be in. Many Thai people tend to be warm and hospitable towards foreigners. What's more, there are a lot of tourist sites you can visit and things you can do. If you have the financial means to pay for however long you wish to stay, you should consider making the most of your stay in Thailand. You won't have any problems as long as you don't invite trouble.
As for those who are considering to stay long-term or permanently as a retiree, if you are not sure whether you should move to Thailand, you should visit under a visa exemption option and find out if you like the country before selecting a visa that's good for the long term.