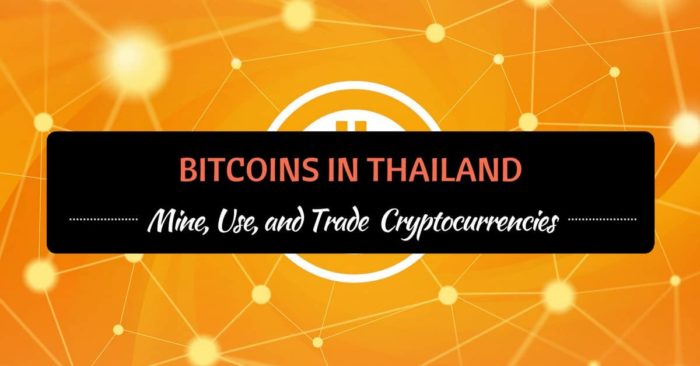 The first time I heard of an ATM I was eleven years old. My aunt took me to Seaside Park, NJ for the day. She pulled the car to the side of the road and told me to wait while she got some money from the ATM. "What's an ATM?" I wondered. My parents never went to an ATM. But then again they didn't have the fancy Volvo my aunt had either.
Fast forward twenty-six years and here I stand again, bewildered by a new machine in front of Chit Beer on Koh Kret in Nonthaburi. Save for this time, the first letter of the acronym was bumped up to the letter B. The machine? A BTM, or Bitcoin Teller Machine.
I was fascinated by the machine. And felt I had to bring myself up to speed with Bitcoins. Especially in Thailand. Because there seems to be a Bitcoin boom here in the country. And it's worth knowing if you should get in while the getting's good.
"*" indicates required fields
What Are Bitcoins?
Bitcoins are a form of cryptocurrency, or digital money that banks can't regulate. But Bitcoins are also closer to bits than they are coins. To keep it simple, they're tiny pieces of information that you could use to buy things on- and offline.
What makes Bitcoin so valuable, though, is that the cryptocurrency has a circulation cap. It's only possible to have 21 million Bitcoins in circulation at any given time. As of 2017, there are roughly 12 million Bitcoins in circulation. That means there are about 9 million Bitcoins left to enter circulation.
Instead of being printed into circulation, Bitcoins are mined by a complicated process that I'll attempt to explain in laymen terms below.
Mining Methods
Remember history class, when you learned about the 1849 Gold Rush? Remember the men and boys pictured with pick axes mining and sifting for gold? Now get that image out of your head. Because with Bitcoin mining you won't break a finger or a sweat.
Mining for Bitcoins still takes energy. However, it's your computer's electrical energy that does all the work—not you. In order for your computer to mine a Bitcoin, it has to solve a complicated equation. The solution is added as a block to a blockchain, which is the history of all equations ever solved. When miners do this, they are rewarded with Bitcoins.
The number of Bitcoins given for solving an equation gets lower each year, making it more difficult and more costly to mine for Bitcoins, and thus, increasing the value of the cryptocurrency.
According to Bitcoin Wiki, there are six main ways to mine for Bitcoins.
CPU Mining
CPU Mining has been replaced by more efficient methods of mining for Bitcoins. But mentioning CPU Mining is important. Because in order to make any profits from mining, you need to spend less money on powering your gear than the Bitcoins you actually mine. When the amount of Bitcoins mined by CPUs became so little, and yet so costly, it made no sense to continue.
GPU Mining
GPU Mining speeds up the process of mining Bitcoins, so you collect more Bitcoins while spending less money on powering your gear. That is, unless, you mine with the wrong gear. Crypto Compare has a succinct and handy guide for buying the right GPU mining gear. But it's speed is nothing compared to the method of FGPA Mining.
FPGA Mining
FGPA Mining is faster than GPU Mining. In fact, FGPA Mining hardware is also cheaper, in both investment and electricity costs. But FGPA Mining is being replaced with the more efficient ASIC Mining method.
ASIC Mining
Since its development, ASIC Mining has blown away the other mining methods in terms of speed. In most cases, miners are now starting to move away from GPU and FPGA Mining methods to only use ASIC Mining.
Cloud Mining
You can hire a mining service to mine Bitcoins for you. All you have to do it agree to a "Mining Contract," which states the mining duration and costs. Cloud miners will handle all the labor. Be weary of cloud mining though. There are claims that this method of mining is no more profitable than the rest. This writer on Steemit argues that you could actually lose money through cloud mining.
Pool Mining
Since mining for Bitcoins as an individual is expensive, it's easier to join a mining pool. With mining pools, you can put your resources together and mine more Bitcoins in less time. Your choices for mining pools will vary, but China holds the biggest portion of mining pools, with AntPool holding 25% of the market. But this doesn't make them the best choice for new miners.
In fact, it's Slush Pool in Czech Republic that most Bitcoin resources will tell new miners to join. Even though they hold only 2.6% of the mining pool market, they've proven themselves as the most reliable and trustworthy mining pool around.
Mining Gear
So how much will setting up a Bitcoin mining operation run you? It depends on quite a few factors. And unless you're willing to put up some big money, you may never see a return on your investment in mining gear. But if you're interested in making the jump, here are a few things to consider.
Hardware
The first is hardware. You can get yourself an Avalon6 for $750 or go all in and get the Antminer S9 for $4,263. In Thailand, there's actually a lacking of ASIC machines (Application-specific integrated circuit) for Bitcoin mining. They have a better processer and consume less power than GPU. If you want to buy one, you can order it from Amazon. Here's the top three models for Bitcoin miners.
Product Details
Avalon6
Antminer S7 BATCH 19
AntMiner S9
Picture
Hash Rate
3.5TH/sʱ5%
4.73 TH/s ±5%
13.5TH/s ±5%
Power Consumption
1100W
1293W ±10%
1323W ±10%
Power Efficiency
0.29 Watts/GH
0.25 W/GH ±10%
0.098 J/GH ±7%
Weight
9.48 pounds
7.5 pounds
11 pounds
Rated Voltage
12V
1 GHz
11.60 ~13.00V
ASIC Chip
Ê28nm
–
90 x BM1387
Cooling
1x 4000 fan
1x 12038 fan
2x 12038 fans
Operating Temperature:
0 °C to 35 °C
0 °C to 40 °C
0 °C to 40 °C
Network Connection
Ethernet
Ethernet
Ethernet
Default Frequency
500M
700M
650M
Approximate amount
of BTC earned per month
0.1232
0.1645
0.3603
Price

US $750+
US $1,199.99
US $4,263.00
Electricity
The second is electricity costs. But don't fret, you can calculate your mining costs by using this handy calculator by TradeBlock.com.
If you're mining in Thailand and get your electricity from the Metropolitan Electricity Authority, then you're paying about 4 baht per kWh of electricity, which comes out to roughly $0.12 per kWh. So you'd enter that number in the Electricity Costs section of the TradeBlock calculator.
On Quora, John Bailey, who earned himself the Top Writer award for cryptocurrency, calculated mining costs based on equipment, global electricity costs (when pool mining), and a few other factors. He estimated that it takes about 48,800 kWh's to mine one Bitcoin. Based on his math, that brings the average electrical mining cost to about 195,200 baht per Bitcoin.
Now, before you go spending your money on a bunch of mining gear and electricity, you'll probably want to know if Bitcoins are legal in Thailand.
Regulations
When I saw the BTM in Koh Kret, I wondered if Bitcoins were legal in Thailand. Back in 2013 the Bank of Thailand banned the use of Bitcoins even though they didn't have the power to do so. The Bank of Thailand even denied Bitcoins Co., Ltd., a registered cryptocurrency trader, the right to buy, sell, or exchange Bitcoins the same year. This further confused the Bitcoin community in Thailand.
It turns out, though, Bitcoins weren't actually illegal. The Bank of Thailand just had no way of regulating Bitcoins.
In 2014 The Bank of Thailand lifted their Bitcoin ban. But because they can't regulate Bitcoin usage, they refuse to take responsibility for personal loses.
More recently, though, Thai Deputy Prime Minsiter Somkid Jatusripitak ordered the Bank of Thailand to relax their strict rules. He wants the BOT to study the use and potential benefits of Bitcoin.
As it stands, Bitcoins aren't illegal in Thailand. But any Bitcoin bought or sold in Thailand cannot touch foreign currency transactions. According to the Ministry of Finance in Thailand, that would make Bitcoin use illegal.
Despite the grey area, over 520 million baht in cryptocurrency have exchanged hands—or digital wallets—in Thailand in 2016.
Wallets
Now that you know how to mine yourself some Bitcoins, and that it's okay to use Bitcoins in Thailand, let's find out how to store them for use. Here are four popular Bitcoin wallets in Thailand.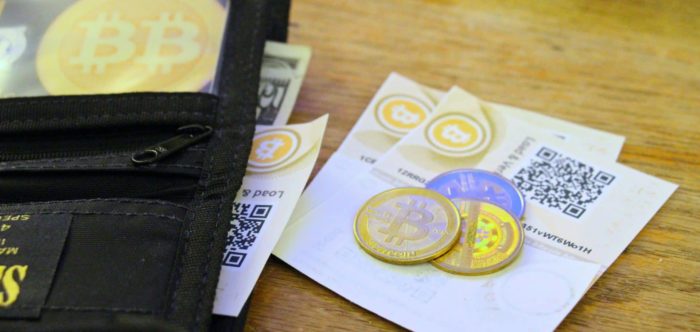 BX Wallet
BX Wallet lets you exchange bitcoins with person-to-person or person-to-business exchanges. But what sets them apart is their bitcoin knowledge base. You get to see up-to-date exchanges, trading charts, and a slew of other information.
Pros
✓ Low exchange fee
✓ Extensive knowledge base
✓ 2-Factor authentication
Cons
× Aimed at experienced traders
× Limited privacy
× Unstable verification processes
Bitcoin Thailand
Bitcoin Thailand is one of the easiest ways to exchange bitcoins. They are one of the most trusted bitcoin exchange services in Thailand. And they make exchanging bitcoins easy, even for first time users.
Pros
✓ High exchange limits
✓ Solid reputation
✓ Easy to use interface
Cons
× Undisclosed exchange fees
× Fees hidden in exchanges
× Limited privacy
Coins
Coins is a bitcoin broker in Thailand. With a Coins account, you can buy and sell bitcoins using popular banks like Bangkok Bank, SCB, and Kasikorn Bank. You can also buy and sell bitcoins with your cell phone or through an ATM.
Pros
✓ Simple user interface
✓ Variety of exchange methods
✓ Cash out using Thai banks
Cons
× 150,000 baht limit with email verification
× Limited privacy
× High exchange fee
Local Bitcoins
Local Bitcoins is a person-to-person bitcoin exchange. You can post advertisements selling bitcoins, or you could respond to advertisements and buy bitcoins. After an agreement is reached, you have a two options for following through with the exchange: 1) pay in cash, in person, or 2) pay online.
Pros
✓ Private, in person trades
✓ Cash purchases allowed
✓ Quick exchanges
Cons
× Limited access with unverified accounts
× Higher rates with unverified accounts
× High exchange fee
Here's an overview of bitcoin exchange choices, their rates, and verification requirements.
| | | | |
| --- | --- | --- | --- |
| | Bitcoin Exchange | Exchange Fee | Verification |
| | BX Wallet | 0.25% | National ID/Passport |
| | Bitcoin Thailand | n/a | Case by Case |
| | Coins | 1% | Selfie and Address |
| | Local Bitcoins | 1% | Case by Case |
Bitcoin Teller Machines or BTMs
If there's a BTM on Koh Kret, I thought there must be other BTMs in Thailand. But because it would be impossible to traverse the country looking for BTMs, and because I don't know a single person who openly uses Bitcoins in Thailand, I had to do a digital search.
Coin ATM Radar was the only reliable and interactive BTM map I could find. And a search for BTMs in Thailand showed the only BTM in Thailand sits on Koh Kret. Or perhaps the system doesn't get updated. (If you know of one, please drop me a line in the comment section.)
Bitcoin Debit Cards
Bitcoin debit cards work the same way as most other debit cards. You can buy things on- and offline with them. You can withdrawal money from the ATM. But you're faced with similar restrictions as debit cards, such as monthly limits and max purchase prices.
Shift
Shift is a cryptocurrency debit card that connects to your Coinbase account. It was the first Bitcoin debit card in the United States, and you could use it on- and offline. There's a $10 issuance fee for the card. But there's no annual fee to use the card. And domestic transactions are free.
However, domestic ATM withdrawals are $2.50 each, international transactions are charged at 3%, and international ATM withdrawal fees are $3.50. And if you lose your card, you'll have to pay $10 to replace it.
Coins Bank
Coins Bank debit cards are different from Shift because they offer cashback rewards and multiple card choices. For example, you can pick between a Named, Named White, Virtual, or Virtual Prepaid card. Each card comes with their own benefits. The Named cards are long-term cards with low monthly fees. Whereas the Virtual cards are for online purchases only.
The Named card is $9.95 and the Named White card is $99.95. The Virtual card is $2.95 and the Virtual Prepaid is $100. There's no limit to how much money you could for transactions per day with Coins Bank Named cards, but you'll be allowed to withdrawal $2000 max. With their Virtual cards, you'll be allowed to make online purchases of $2000 max.
Shift and Coins Bank are two popular choices for Bitcoin debit cards. But they're not your only choices. Steemit has a lengthy list of Bitcoin debit card providers worth checking out.
Spend and Accept Bitcoins
Here are a few ways you can spend and accept bitcoins in Thailand.
Spend Bitcoins in Thailand
Smiling Albino tour company started accepting Bitcoins on August 1st, 2017. Since then, the tour guide company has seen 2% of their payments made by Bitcoins. Stephanie Rowe, director of business development and marketing at Smiling Albino, said her decision to open Bitcoin payments was for their customers.
"Moving money internationally via bank wire is expensive and slow," said Rowe. "Credit card fees in Thailand are quite expensive. As a service-based company we're always looking for solutions to make payments as painless and easy as possible for our clients."
Stephanie is optimistic about Bitcoins in Thailand. She sees the kingdom as one of the early adopters of cryptocurrency, a currency that she believes is only going to grow.
"Bitcoin payments and ATM's are popping up all over Bangkok," Rowe continued. "Some of the most known examples are the BTM's on Koh Kret, and payments accepted at trendy bars like Sway in Thonglor, all the way down to noodle shops in Siam square. There is such a variety of places accepting Bitcoin."
Adam Ivory, of Eat Me Restaurant also sees potential with Bitcoins in Thailand. The operations manager told me they started accepting Bitcoins four years ago, and although Bitcoin use has been growing slowly, it's also been growing steadily. "When our customers pay with Bitcoins, they are very quick to spread the word," Ivory said.
If you're looking for other places to use Bitcoins in Thailand, check out this Bitcoin merchant map. Although there are few options, I suspect the map will grow as more businesses start accepting Bitcoins.
If you'd like to pay your monthly rent with Bitcoins, you can sdo so at XVI Condominium Bangkok. XVI Condominium Bangkok is a condo project developed by AP (Thailand), located at Soi Phai Sing To, Khlong Toei, Bangkok 10110. There are several rooms in the condominium that allow you to pay your rent using either Bitcoin or ripple.
Bad Burger Bangkok, located on 392/9, Sukhumvit Rd, is often described a one of the best burger joints in Bangkok. And they also accept Bitcoins.
Lastly, there is Pattaya Beer Garden, perhaps one of the first businesses in Thailand to accept Bitcoins. This is one of the most popular places to start off a night in Pattaya's walking street. The beer garden offers a selection of beverages and food that you can pay for using Bitcoins.
Accept Bitcoins in Thailand
If you're a business owner interested in accepting Bitcoins check out Coin Pay. They're the main way to accept Bitcoin payments in Thailand.
Brick and Mortar Businesses
Joining Coin Pay lets you print a Bitcoin sign for your business. You can also get paid in Bitcoins or the Thai Baht equivalent. So if a person pays in Bitcoin, you'll get Thai Baht at the current exchange rate. Coin Pay also offers a mobile app so you can accept payments anywhere.
Web-Based Businesses
You can use Coin Pay on your website with e-commerce plugins for Woo Commerce, Zen Cart, and Open Cart just to name a few.
Trade Bitcoins
Editor's Note: This section was added on February 3, 2018. It was a contribution made by a Thailand Starter Kit team member who trades Bitcoins and other cryptocurrency.
Although there are a few cryptocurrency trading platforms in Thailand, Bx.in.th is Thailand's biggest and oldest and is owned by Bitcoin Co. Ltd.,. The company has been in operation since 2013 and allows registered users to buy and sell various cryptocurrency for Thai baht.
Setting Up an Account
The initial registration process for the Bx exchange is quite straightforward, you are simply required to submit your email, username, first and last name.
But the verification process gets a bit tricky and somewhat old school. After verifying your email via a link sent to you after registration, you are then required to verify your identity by uploading a selfie of yourself holding your ID or passport with the information page facing the camera and an A4 paper with "bx.in.th" written on it and your signature.
The platform usually takes anywhere between one to twenty-four hours to verify your identity.
Once your identity is verified, you are then required to verify your Thai bank account. The site unfortunately does not allow the exchange of foreign currency or third-party transfers, so you are required to have a Thai bank account in order to use the platform.
The platform requires you to provide details such as your Thai bank account number, name, branch location, and requires you to upload a scanned copy or picture of the bank book linked to that account.
Find out how to open a Thai bank account in our guide to Thailand banks.
Deposits
The process of depositing funds into your bx.in.th account is a bit tedious. You are initially required to create a deposit on the website and deposit the exact amount into the Bitcoin Thailand's bank account. You can do this either by bank transfer or direct deposit at the Bank or ATM.
Once you have made the deposit, you are then required to submit a receipt showing the exact deposit amount and your account details. The process usually takes between fifteen minutes to one hour, but if there are any discrepancies between the deposit amount or your details on the receipt, your deposit would need to be verified manually and this usually takes up to twenty-four hours.
Once the deposit is verified, the money is added to your BX account and you are ready to trade. All Thai baht deposits must come from within Thailand.
You can also deposit other cryptocurrencies into your BX account and the amount is immediately added to your account once the cryptocurrency has enough confirmations on its blockchain network. You are also required to ensure all deposits involve only Thai baht and no other foreign currencies. Most deposits on the site are free.
Withdrawals
The process of withdrawing funds from your BX account is fairly simple. If you wish to withdraw your money in Thai baht, you simply have to sell your cryptocurrency at your preferred rate and withdraw your Thai baht directly to your Thai bank account.
The time it takes for the money to reflect in your bank account is highly reliant on the following factors:
the amount of money you wish to withdraw
which bank you use
where your branch is located
the amount of withdrawals the platform has to process on that day
The process usually doesn't take more than twenty-four hours.
The platform also allows you to make cryptocurrency withdrawals and this takes about fifteen minutes, but it could take longer for withdrawals of large sums.
The withdrawal fees charged by the platform are not fixed and they are subject to change at any time without notice. So I would encourage you to check their fee schedule before making your withdrawal.
Trading
Trading on the BX platform is fairly easy. After you have deposited your funds in either Thai baht or cryptocurrency, you can simply go to the trading section of the platform and purchase whichever cryptocurrency you wish to purchase.
The platform has three different markets:
Thai Baht (THB) Markets – This market allows you to purchase up to eleven different cryptocurrencies, including Bitcoin and popular altcoins like Ethereum, Litecoin, and Ripple using Thai baht.
Bitcoin (BTC) Markets – This market allows you to buy up to thirteen different cryptocurrencies using Bitcoin, which means you would have to purchase Bitcoin using Thai or cryptocurrencies in your portfolio in order to purchase coins that are only available in this market.
Ethereum (ETH) ERC20 Tokens – This market houses ERC20 tokens. These tokens piggyback on the Ethereum network, are hosted by Ethereum addresses, and are sent by Ethereum transactions. You can purchase these tokens using Thai Baht.
The platform also allows you to create, buy, and sell orders so you can take advantage of trading opportunities and mitigate your risk. The platform charges trading fees; the standard fee is 0.25% per trade.
Benefits
I got bitten by the cryptocurrency bug about a year and a half ago. At the time I was highly motivated by the high profit margins that a few of my friends had made from Bitcoin. At the time most of my friends where using the Coins mobile app to trade Bitcoin but I was having great difficulty getting my identity verified by the exchange and after numerous attempts I decided to give up and look for alternative cryptocurrency exchanges.
The problem was that I could not trade in Thai baht on most of the popular cryptocurrency exchanges, such as Bitstamp, Bitfinex, Coinbase, Cryptsy and BTC-e. This meant I had to buy Bitcoins on an exchange in Thailand and transfer it to one of these exchanges which brought me back to the point where I started. I still needed an exchange based here in Thailand.
This led me to discover the BX exchange and I felt like I had hit the jackpot. The exchange not only allowed me to buy Bitcoins without the hassle of having to go through many different exchanges but the exchange also allowed me to trade other variations of cryptocurrencies, which are known as altcoins. The BX exchange currently allows me to trade twenty-one different types of cryptocurrencies and at very reasonable fees.
Unlike many other exchanges, BX exchange has never been hacked and has excellent security, which is a big plus considering the large amount of money that people have lost to hacks on a lot of exchanges recently. The exchange also allows me to withdraw my money easily in Thai baht directly to my bank account as compared the the international exchanges where I would have to use the difficult Bitcoin route I mentioned above.
The only notable drawbacks about BX exchange is that the site is down for maintenance a lot, especially during periods of high trade volumes. Which leads to investors losing out on trades. If you are interested in trading cryptocurrencies in Thailand, I would highly recommend the BX exchange. You can sign up here.
Final Thoughts
It's hard to imagine with all the old mom-and-pop shops and noodle stands and markets that bitcoin will ever replace cash-money in Thailand. But I wouldn't be surprised if the cryptocurrency becomes the choice payment method for Thailand growing digital nomad community.
Featured image license: Public Domain
Other images by Zach Copley