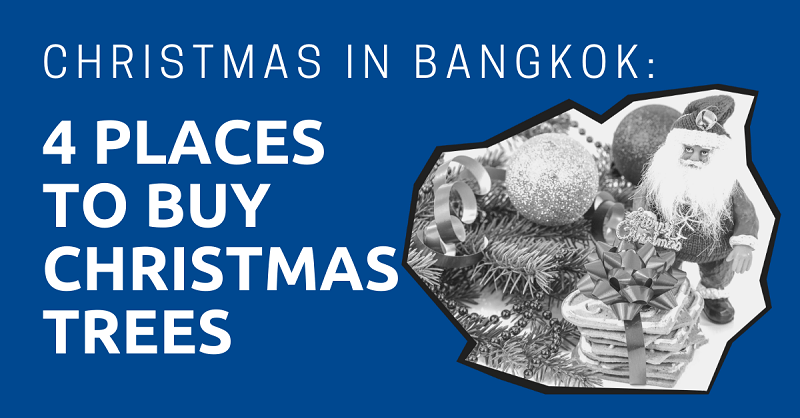 The first Christmas we spent in Thailand, my wife and I had one daughter and she was a year old.
We didn't feel the need to go all-out with decorations, so we bought a 3-foot Christmas tree from Big C, hung a few homemade ornaments on it, and then capped it off with a yellow star.
Charlie Brown had nothing on us.
After nine years in Thailand, and with two kids, my wife and I now feel like we have to do Christmas right — if not for us, then for our daughters.
That said, this guide will show you where to buy Christmas trees, lights, and ornaments in Bangkok, so that you can have a holiday season in Thailand that rivals those from your childhood back home.
"*" indicates required fields
What to Consider When Buying Christmas Trees
Before you come out of pocket for a Christmas tree, you have to consider a few things. Some good questions to ask yourself are:
Will I buy a real or fake tree?
Do I want to use it for one holiday season, or am I investing in a tree for years to come?
How much space do I have?
What is my budget?
You can find real Christmas trees in Bangkok, however, they will be very expensive as they will most likely be imported from another country. And imported trees may not last the entire month of December. So, you may want to buy a fake tree instead.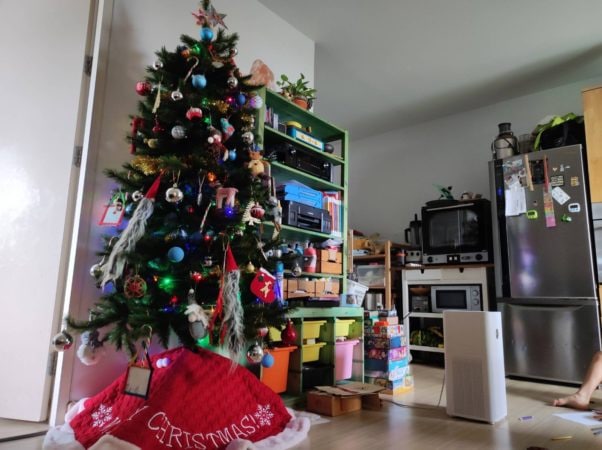 If you go with a fake tree, you have to consider how long you're going to be in Thailand. If you're staying for only one holiday season, you can probably buy a small, inexpensive tree and then give it away before you leave.
On the other hand, if you're going to be in Thailand for years to come, then you may want to invest in a tree that will last you the next ten years.
You also have to consider how much floor space you have. If you live in a Bangkok condo, floor space is usually limited, so you'd probably want to get a smaller tree. If you live in a house, then you can splurge on a bigger tree.
I've found that a 6-foot Christmas tree fits perfectly in our condo.
Lastly, you have to consider your budget. Quality built fake Christmas trees aren't cheap, but it's an investment that will bring your family joy for years to come.
Where to Buy Christmas Trees in Bangkok
Below are four convenient places where you could buy Christmas trees, lights, and ornaments in and near Bangkok.
Keep in mind, though, that that some of these places sell out quickly, so it's best to buy your tree in late November or early December.
Triumph Tree
Triumph Tree is one of the world's leading makers of artificial Christmas tress, and luckily for expats looking to celebrate Christmas in Thailand, they are located on the outskirts of Bangkok, in Bangpoo.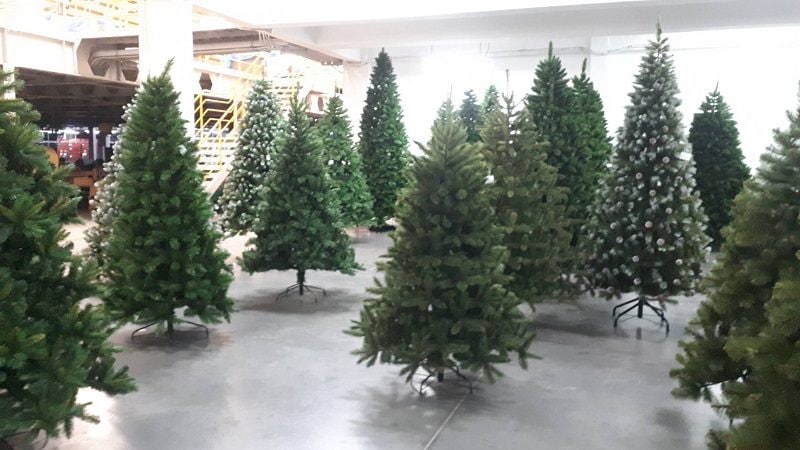 Triumph makes and ships tress all over the world and supplies many of Thailand's department stores with trees around the holidays, so you know the quality is going to be good. In fact, we've had our Triumph Tree for six years and it shows no signs of wear.
In addition to trees, they sell lights, wreaths, and other ornaments, all at factory prices. Also, each of its trees replicate European, Russian, Australian, and North American Christmas trees.
But you need to act quick if you're going to buy a tree from Triumph. Whatever they have on its lot is all that's available, and the best trees will be the first to go.
Triumph doesn't list prices on its website, but you can look at its selection of trees online, see which one you like, and then get down there to do some bargaining.
If any one asks me where to buy Christmas tress in Bangkok during the holidays, I will always recommend Triumph Tree first.
Here is Triumph Tree's Google Maps location.
IKEA
IKEA's focus during the Christmas season is with its decorations. They have a lot of lights and ornaments and even advent calendars. But it only has one tree to choose from — its Vinterfint artificial tree.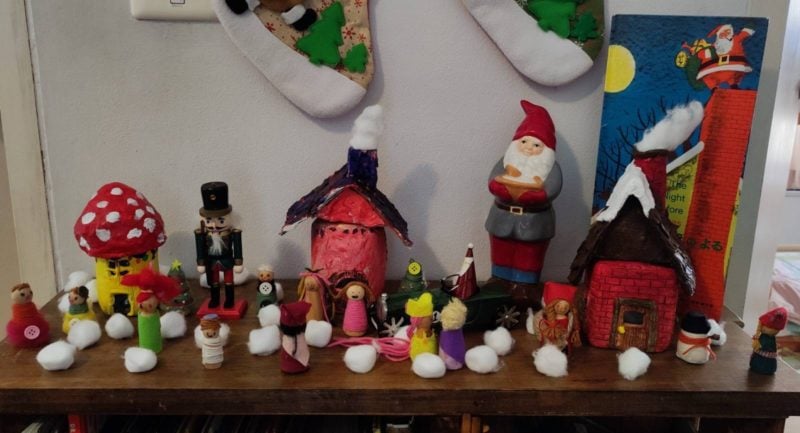 The tree comes in three sizes and prices:
7-foot tree for THB2,990 to THB3,990
6-foot tree for THB990
5-foot tree for THB690
If you're interested in having a look, IKEA has two locations — IKEA Bangna, which is inside Mega Bangna, and IKEA Bangyai.
Thai Watsadu
Thai Watsadu is one of Thailand's largest home improvement centers. It's like a giant toy store for adults who like fix things themselves. I go there so much that my daughters have dubbed it my "Toy Watsadu."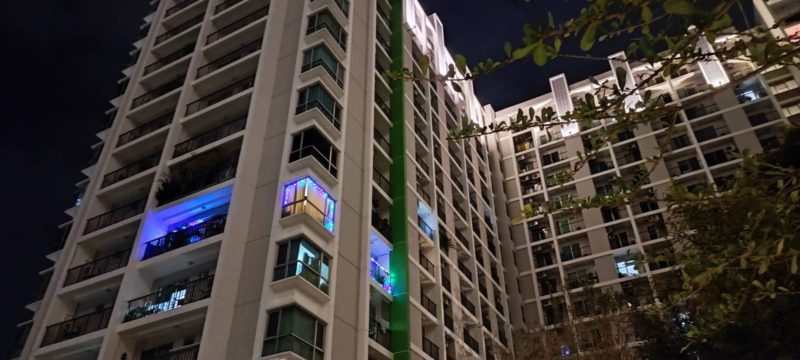 If you want to buy a large Christmas tree this year, Thai Watsadu is the place to get it. The home improvement center carries five different sizes:
8- to 9-foot tree for THB7,880
7- to 8-foot tree for THB6,380
6-foot tree for THB2,480
5-foot tree for THB898
4-foot tree for THB698 to THB980
The trees are from Kassa Home and they seem to be constructed of quality materials.
If you want to give Thai Watsadu a shot, take a look at their selection of trees online. And if you're keen on visiting one of their stores, check out its list of locations on Google Maps.
Big C
Big C is a department store in Thailand similar to Walmart or Target back in the United States. Every November and December, it sells Christmas trees, lights, and other ornaments.
They don't usually run out of trees during Christmas, so if you've waited til the last minute to buy one, head to a Big C.
They have an assortment of sizes and styles to pick from. The smallest and cheapest tree is a one-foot artificial pine for THB179 baht. The tallest and most expensive tree they have is a seven-foot artificial pine for THB2,790.
Big C's are strewn throughout Bangkok. Here is a list of some of its locations on Google Maps.
Price Comparison
Here's a quick overview of how much a Christmas tree will cost you depending on size. Remember, the price for size is just one thing to consider. The quality is also important to note.
| | | | | | |
| --- | --- | --- | --- | --- | --- |
| Location | 4-Foot Tree | 5-Foot Tree | 6-Foot Tree | 7- to 8-Foot Tree | 8- to 9-Foot Tree |
| Triumph Tree | Check On-Site | Check On-Site | Check On-Site | Check On-Site | Check On-Site |
| IKEA | N/A | THB690 | THB990 | THB2,990 to THB3,990 | N/A |
| Thai Watsadu | THB698 -THB980 | THB898 | THB2,480 | THB6,380 | THB7,880 |
| Big-C | N/A | N/A | N/A | THB2,790 | N/A |
How to Get Home Delivery
If you don't have a car to take your Christmas tree home in, then consider hiring a delivery service.
Kerry Express can pick up and deliver your tree to anywhere in Thailand. If you live in Bangkok, they'll probably be able to deliver the tree the same day. To get a quote, call 1217 and tell them where the tree is and where it's going.
If you buy your Christmas tree from Thai Watsadu or IKEA, you can use their home delivery service to have it sent to your house or condo. There's a fee for this service depending on the distance.
Where to Buy Christmas Ornaments
If you've ever walked around Thailand's outdoor markets, especially those in tourists areas like Chiang Mai, Bangkok, and Phuket, you'd be surprised at what kind of Christmas ornaments you can find.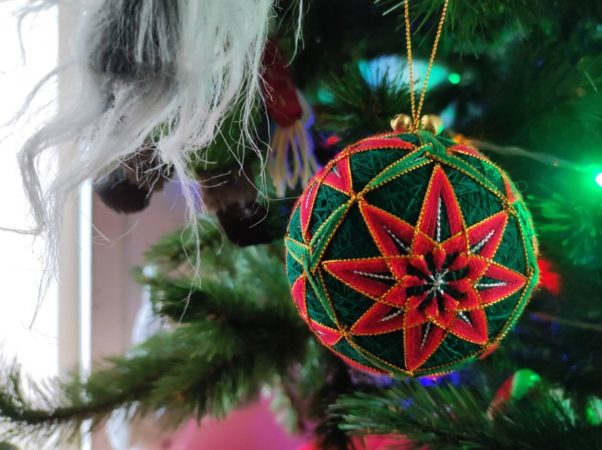 I recently came across a few vendors selling homemade Christmas tree balls at an outdoor street festival in Chiang Mai's city center.
These Christmas tree balls are well made and look great on our tree.
Now, on to You
Out of the four places I've mentioned above, I recommend going to Triumph Tree for your Christmas tree.
It may not be the cheapest option on the list, but its trees will last a long time and bring years of joy to your family during the holidays.