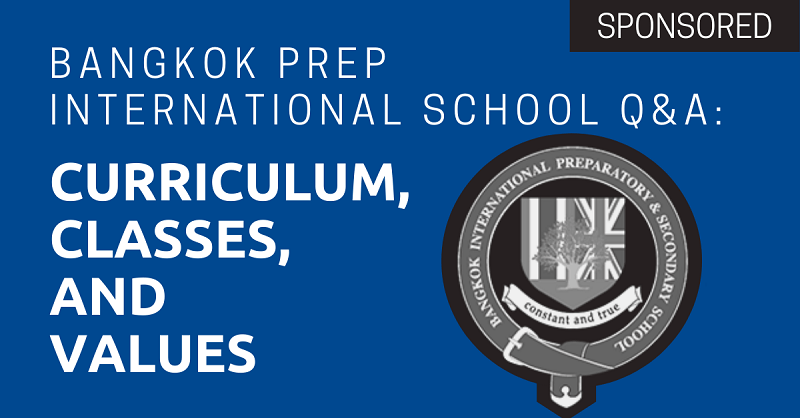 When looking for an international school in Bangkok for your children, you'll most likely want a school known for its world-class education and empowered student body that's inspired to pursue interests far beyond a syllabus — and this is where Bangkok Prep International School delivers.
Whether your children are in their Early Years or nearing Year 13, they'll build the critical thinking, communication, collaboration, and creative skills needed to be a responsible citizen of the world.
Having said that, Bangkok Prep International School recently answered expat families' most asked questions to show what separates it from the many other international schools in Bangkok and beyond. Here's what the school had to say.
What Is the Curriculum At Bangkok Prep? How Has It Been Adapted, Revised, and Updated Over the Years?
At Bangkok Prep, we take pride in continually improving our curriculum through rigorous yearly reviews. Our internationally relevant, and academically adapted, English National curriculum runs from Early Years through to Year 13.
From the Early Years to Year 6, we deliver a Thematic Curriculum organised around themes that integrate basic disciplines like reading, history, and science while exploring broader subjects. These carefully designed units promote cohesive learning by integrating all the traditional subjects. The themes interweave subject-specific skills with critical thinking, communication, collaboration, and creativity resulting in high-quality learning. Our mathematics curriculum is also precisely matched to the child's age to ensure confidence and fluency in the subject.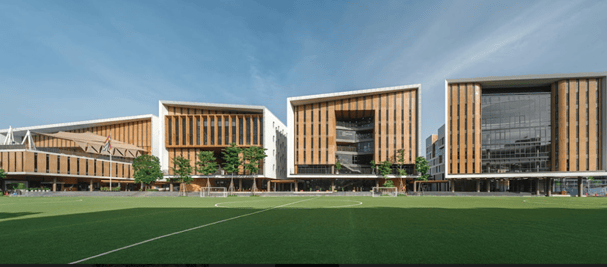 By the time children transition into Year 7, Secondary school, they are ready for the responsibility of Key Stage 3, where they explore a broad range of courses over three years. This stage lays the solid foundation for IGCSEs, Key Stage 4, where students continue with their core subjects (Mathematics, English, Sciences, etc.). They also get the opportunity to select four additional subjects based on their interests and future ambitions.
During the final two years of Secondary education, students choose their A-level subjects. Ever since we introduced the A-Level curriculum ten years ago, we have continuously expanded on the subjects we offer. In 2020, we introduced BTECs: specialist work-related qualifications. The students can opt for a combination of A-Levels and BTECs as well.
How Does a Typical Bangkok Prep Class Differ From Classes At Other Schools?
At Bangkok Prep, we value the critical relationship between student and teacher: only when they connect will authentic learning begin.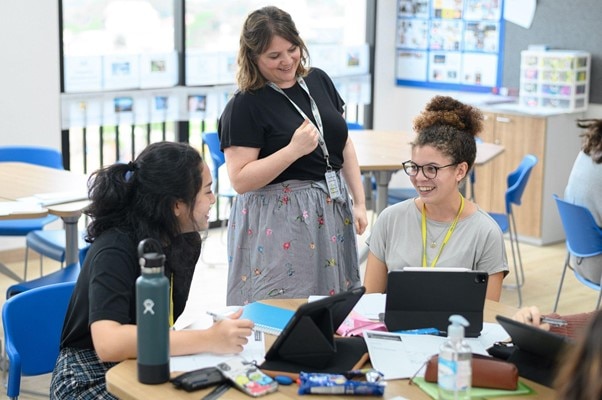 We want learning to be engaging and challenging; crucial to that is the student-teacher connection. Walk into any Bangkok Prep class, and you will see this in action: the teachers are not just talking to, but listening to the students. There is genuine interaction and honest communication. The bottom line is: we want our students to be empowered citizens of the world.
If a Student Moves From Thailand, How Do They Transfer Their Acquired Knowledge and Skills to Their School in the New Country?
We ensure that our students have the social and academic skills to thrive in whichever school they move on to. Over the years, several of our students have transferred successfully to their country-specific curriculum after leaving Thailand. Our curriculum ensures a smooth transition.
How Many Hours of Schoolwork Are Children Expected to Put in Outside of School Hours Every Week?
This varies by year group and increases as the students get older and their academic responsibilities increase. We gradually teach students to build their skills in independent learning. By Sixth Form, they have learnt time management and can study independently.
What Opportunities Await Those Graduating From Bangkok Prep?
Our students go to colleges and universities worldwide, studying various degrees from medicine and aeronautical engineering to business management and Philosophy or Hospitality. Many of them study in the UK, but we also have students go on to universities in the USA, Canada, Australia, New Zealand, Ireland, the Netherlands, Hong Kong, Singapore, China, Thailand, and India.
Besides A-Levels, we offer BTEC, which gives students the opportunity to add to their skill set. The Extended Project Qualification (EPQ) helps students develop their research skills and analytical abilities, which universities and employers value.
By the time our A-Level students graduate, they are ready to take on the world with confidence.
What Characteristics Define Your School's Community?
Characteristic of Bangkok Prep is our deep sense of community and our Life Values. Values taught at our school equip students with a compass enabling them to negotiate relationships, at home, at school and the world at large. These will carry into adulthood and impact decision-making, productivity, and achievement.
Walk into either campus, and you will feel the buzz – there's so much positivity and eagerness to learn, and to teach. Innovation, passion, creativity are not just buzzwords with us. We, as a community, live them every day.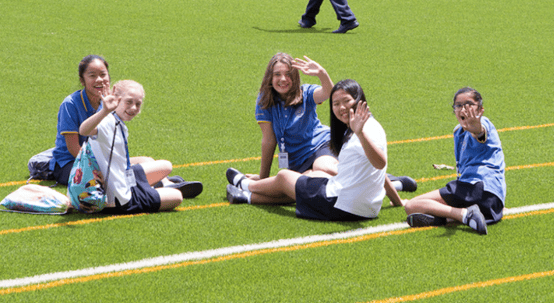 We, as a school, are deeply committed to developing our community members through the curriculum, through training sessions for staff and workshops for parents. We make sure that everyone who is a part of the Bangkok Prep community develops and grows together.
At Bangkok Prep, we uphold the United Nation (UN) Convention on the Rights of the Child and inspire them through collaborative learning in a safe and enjoyable learning environment. In addition, our commitment to the UN's Sustainable Development Goals teaches the students their responsibility to the world at large.
All of this is important for preparing for life beyond Bangkok Prep. Education, after all, must not stop at getting grades.
What Kind of Extra-Curricular Activities Does Bangkok Prep Offer?
Learning at Bangkok Prep doesn't begin and end in the classroom – going beyond the curriculum is vital. With that in mind, we offer our students several additional opportunities to learn outside the classroom through our Extra-Curricular Activities (ECA) programme.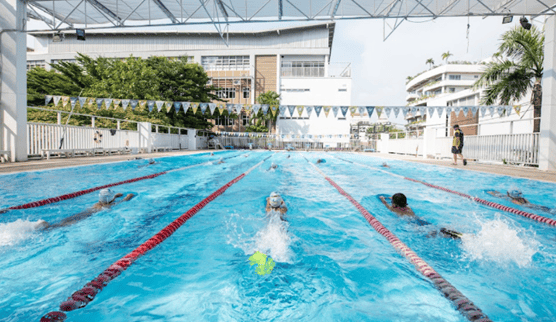 Primary and Secondary students can choose from over 150 ECAs. They can focus on sports (swimming, rugby, rock climbing, tennis, football, basketball, taekwondo and more) or get creative and join the drama club, explore drawing, take up music, or learn to dance. In addition, there are craft-based activities and coding clubs. If numbers fascinate, there's a maths club and so much more. The list is long, and the clubs change throughout the year for added interest.
Whatever your child's potential may be: academics, creative arts, leadership, service-based, at Bangkok Prep, we give them multiple opportunities to shine.
How Does Bangkok Prep Ensure That the Student and Teacher Body is Diversified and Internationally-Minded?
Bangkok Prep teachers are mainly from the UK, though many other nationalities add to our diverse and intentionally minded teaching cohort. They bring with them experience and expertise, and we give them resources to use their talent to encourage learning.
Our student body reflects a multitude of cultures, but with being multicultural comes the responsibility of being truly 'Intercultural'. That means teaching students to value other cultures, embrace differences with openness, be curious but not judgmental, and see the differences as an opportunity to learn. As students understand their own identity, they know to celebrate cultural diversity. As they develop a global political, environmental, economic, social and cultural understanding, they learn to appreciate different perspectives and worldviews while forming deep bonds.
Students learn to communicate effectively, be adaptable, and learn to manage and resolve conflict. We prepare our students to be actual global citizens.
What Kind of Life Values Does Bangkok Prep Instil in Its Students?
Our students are very internationally-minded and grow up with a strong sense of community they are a part of and responsible for. They are active learners, good communicators and accountable problem solvers. They know that being resourceful comes with being honest, caring and respectful. Above all, they learn the joys of teamwork. They also learn to celebrate individual achievement, to achieve their potential.
How Does Bangkok Prep Help Prevent Both In-Person and Cyberbullying?
Bangkok Prep has zero tolerance for bullying offline or online. Any transgression is dealt with firmly. We counsel, we teach, we explain, we allow students to make amends. We underline the value of empathy. What we at Bangkok Prep don't do is brush it under the carpet or ignore it. We address these issues through our Personal, Social, Health and Economic Education (PSHE) curriculum. A part of the UK National Curriculum, PSHE helps students develop the knowledge, skills and attributes needed to thrive as individuals, family members and members of society. PSHE supports student wellbeing and deals with any issue that can affect their ability to learn, such as anxiety, unhealthy relationships and bullying. Thus, helping in their social development and teaching them the values of staying safe, online and offline. We also train our students to be responsible digital citizens. They know that with access to social media comes the responsibility to the entire school community.
What Steps Does Bangkok Prep Take to Ensure the Safety and Happiness of Its Students?
We have comprehensive safeguarding and child protection measures in place.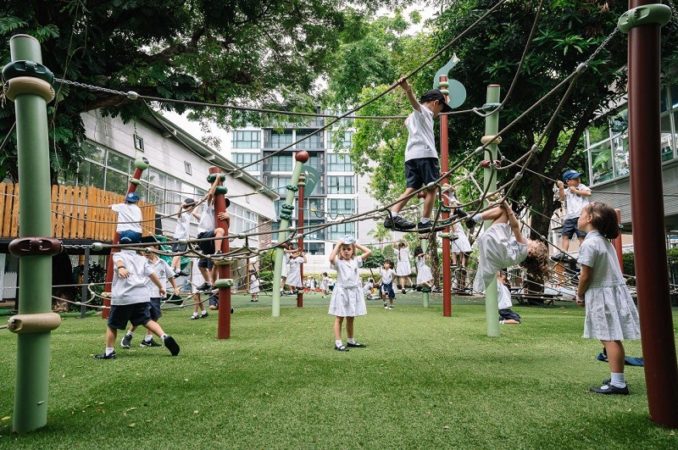 Bangkok Prep has Counsellors on both campuses to guide, listen and find solutions; the counsellor's office is a safe space without judgement. Our parent's association, the FOBP, helps create links with parents to ensure a larger safety net for our students. Our strong focus on wellbeing and mindfulness has resulted in a caring community that celebrates life values.
What Separates Bangkok Prep's Eco HQ and Forest Campus from Other Schools with Similar Programs?
Currently, we are working towards developing our very own ECO HQ, with a centre for sustainability in Bangkrajao. We haven't used it academically yet, but it shows our commitment to the environment. Our campuses fly the Eco-Schools Green Flag, a globally recognised award for excellence in environmental education from the Foundation of Environmental Education (FEE). This award recognises schools with the highest level in the global Eco-Schools programme.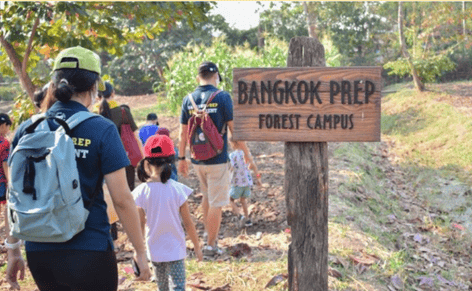 Bangkok Prep is the first school in Thailand to earn the Green Flag. It is also the second international school globally to achieve the Eco-Schools Global Organisation award. The Bangkok Prep Eco Team has implemented many exciting projects over the past few years: solar power, tree planting, eco-bricks, green winter fair, recycling systems, eco house challenges, waste management project, eco merchandise and school uniforms recycling.
Media Contact:
Jason Beilby, Marketing & Communications
[email protected]
02-700-5858