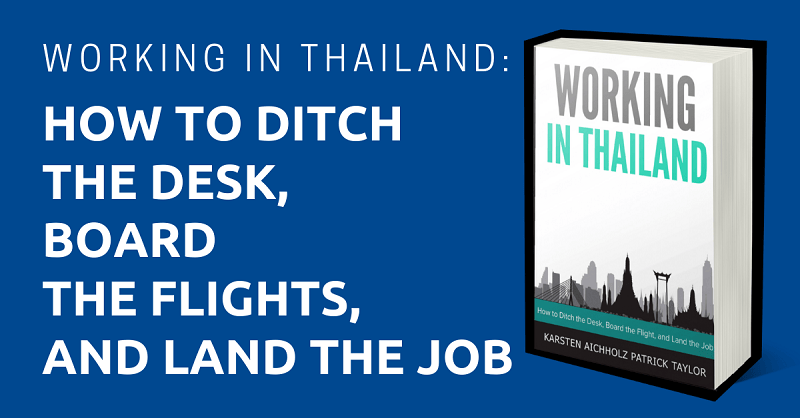 We're sorry this book is currently out of stock. Enter your name and email in the form below and we'll let you know when the book is available or you can buy the Kindle version of the book on Amazon.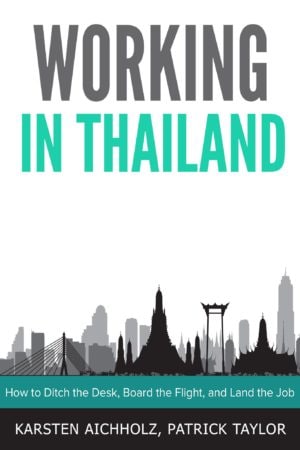 Is it any surprise that Thailand attracts over 30 million visitors every year? Since the 1920s, Thailand's mountains and islands have been the backdrop of major films. Its adventurous night markets are a major draw. The street food is ranked among the tastiest in the world. But recently, there has been an unlikely entry to the list of attractions that draw foreigners to the kingdom: offices.
Thanks to Thailand's competitive job market, the Southeast Asian nation has become a popular choice for American and European career-hungry graduates looking for jobs, experience, and opportunity. Migrants no longer hail only from neighboring countries like Cambodia and Myanmar. On any given day, all one has to do is peek inside the co-working spaces and multinational corporations of Thailand to glimpse the country's diversity.
Although Thailand's workforce won't earn the salaries pocketed by graduates in the US, the Land of Smiles has what its Western counterparts don't: an unmatched quality of life. Bangkok's cost of living index is 45% cheaper than New York City's, which means job seekers won't be working solely to cover their expenses. Instead, they can spend their time enjoying the hospitality that Thailand is known for.
But new arrivals will confront challenges when looking for work in Thailand, a country that up until recently hasn't embraced a foreign workforce of professionals. There are many restrictions on the type of work available to foreigners. And then there are work permit quotas and other bureaucratic limitations. But things are now changing in the kingdom.
It used to be that people took professional sabbaticals in Thailand. But in recent years, more foreigners come to Thailand, not to put their careers on hold, but to move their careers forward.
It was this observation that sent Karsten Aichholz and co-author Patrick Taylor on a dizzying course through Thailand's Western workforce, only to come out on the other side with Working in Thailand: How to Ditch the Desk, Board the Flight, and Land the Job.
Aichholz and Taylor combine their experience and research to show Westerners how to work in Thailand. And if you think teaching English is the only way to get your foot in the kingdom, think again.
In Working in Thailand, you'll read about people who have catapulted their careers through television, business, modeling, and science. Westerners also explain how they have found their jobs, overcome intercultural challenges, and kept themselves employed.
If you have considered working in Thailand, or if you are currently looking for work in Thailand, pick up a kindle copy of Working in Thailand: How to Ditch the Desk, Board the Flight, and Land the Job on Amazon
Or you can leave your name and email below and we will let you know when the book is available.