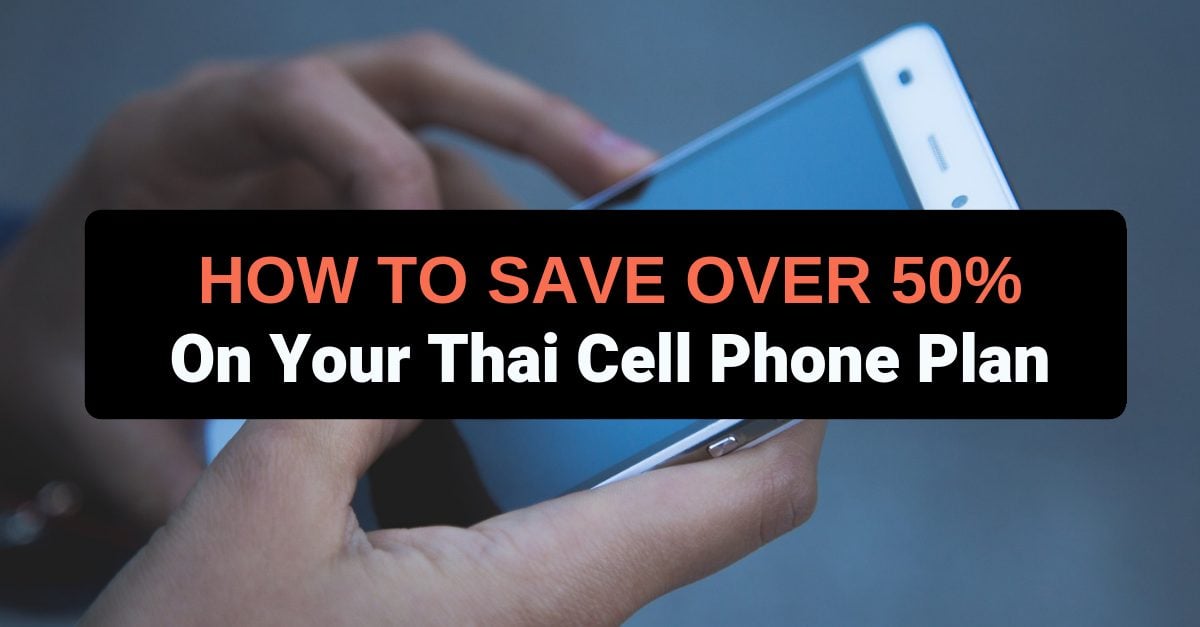 DTAC, TrueMove, and AIS are the three major phone cell phone service providers in Thailand.
But little do people know, each of these providers have secret packages that can save you 50% off website packages.
To get 50% off your package, tell your service provider that you don't want to use them anymore. Then they'll offer you a promotion to keep you as a current customer.
For example, if you're using TrueMove, you can tell them that you're moving to AIS.
Then start the process of changing service providers. When the change is about to take effect, TrueMove will contact you and offer you the promotion.
The secret promotion works with any package worth more than 500 baht a month.
In addition, each provider has moving plans shown publicly on their websites.
These plans are cheaper than normal plans but are more expensive than the secret packages mentioned above.
You can see more information from:
There are also fairs like Thailand Mobile Expo at Queen Sirikit Convention Center, where service providers offer significant promotions and discounts at roughly 50% off.
The fairs are held three times a year: in early February, mid-May, and October.