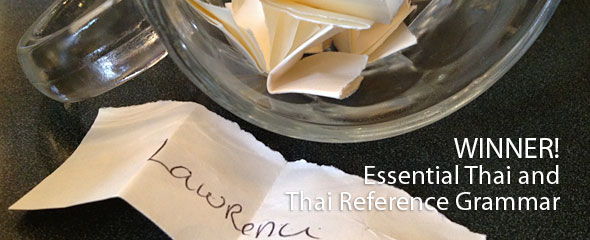 WINNER: James Higbies' Essential Thai AND Thai Reference Grammar…
The lucky winner of Essential Thai and Thai Reference Grammar is …. Lawrence Michaels from Thailand Holiday Travel! Lawrence, if you send your address via email I'll get these wonderful learning Thai resources to you asap or shortly after.
Jim, thank you for making this draw possible by donating the signed books. You've been very generous! And of course, meeting for lunch at the British Club so's you can pull a winning name out of a beer mug was great fun too (we really must do it again sometime).