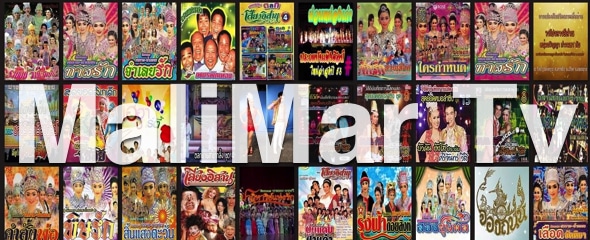 Even you can watch Thai on MaliMar Tv…
A lot of Thai language learners and natives of Thailand who live outside of Thailand would love to have access to Thai media, but are limited to inconsistent YouTube videos and other inconsistent, unstable, and unreliable sources. Live Thai television channel streams may buffer; videos are in very poor quality; or video series are missing parts. Well, I have come across something that may remedy that.
Malimar Technology Inc., is a technology company based out of the US. They provide access to content from Cambodia, Thailand, and Laos to people from anywhere in the world on either a monthly or yearly subscription. Quality of content range from standard definition to high definition. Types of content range from movies to live television channels from Cambodia, Thailand, and Laos. Language of contents are Khmer, Laos, Thai, and Hmong. There is also a section that contains all of their movies that are subtitled in English along with subtitles in Thai. I'm a subscriber myself, and love it.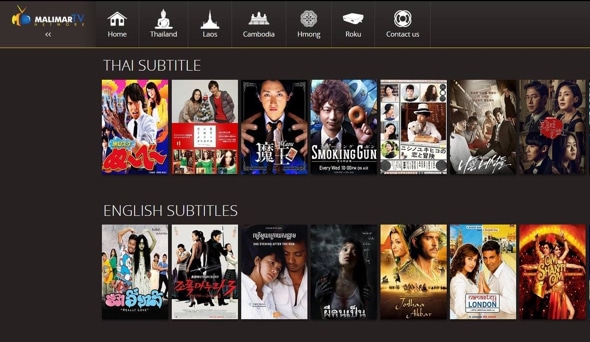 Here is a little breakdown on what you get:
First, you must register and select a subscription plan. You can access via the web with your PC, Mac, Tablet, or phone or via Roku. They have a thirty-day trial that will allow you to dabble in it and see if you like it or not. They also have some free content, and will let you watch the first two episodes of any drama series for free. When you log on to their website, you will see options for Thailand, Laos, Cambodia, and Hmong. Let's say you click on Thailand, – you will see the following: Thai Live Premium, Drama (Onair), World Drama (Onair), News, Sitcoms, Full Thai Dramas, Variety Shows, Food & Travel, Game Shows, Sports, Local Theater, Music, E-Learning, Drama (World), Other Menus, and Live Radio.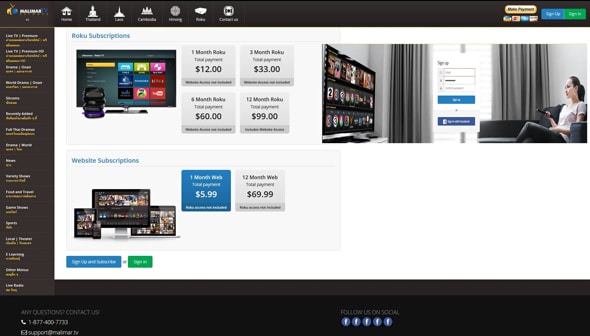 Thai Live Premium has live Television channels from Thailand. Channels as ThaiPBS in Hd, channels 3 and 8, Voice Tv, Sabaydee Tv, and other channels. These channels are very stable and reliable. They don't buffer very often, and if they do buffer, they don't buffer for very long. The free section has channels as GMM Gold and Thai channels from the USA.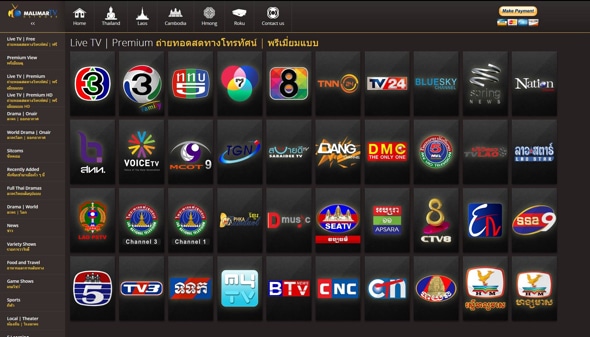 Drama (Onair) gives you instant access to drama episodes after they air on tv. It's like how Hulu airs tv episodes one day after they air on tv. If you are a fan of Thai drama, this will ensure you don't miss a single episode of any drama that is airing and you can also catch up by viewing previous episodes. These episodes are full episodes and play straight through. They're not segmented like how they are if you were to watch them on YouTube. That means, you can watch the episode straight through with no interruptions. World Drama (Onair) is the same thing. Just the dramas are Korean and other dramas dubbed in Thai.
The News section has full episodes of news programs from various channels from current day episodes all the way to the first episodes of the programs from the beginning of the year. It is the same with the Sitcoms, Full Thai Dramas, Variety Shows, Food & Travel, Game Shows, and Sports sections. Full Thai Dramas contain full episodes of dramas from current year and dramas from previous years all the way back to 2008. The Variety Shows Section contains full episodes of shows from reality shows to documentary series along with shows like "Thailand's Got Talent" and "The Voice: Thailand." The episodes are from current year.
Local Theater has traditional performances as traditional plays performed at local theaters in Thailand. These are unsegmented as well. The Music section contains full episodes of Thai music shows with artist performances. E-Learning has videos of language and culture education from Korean to Chinese language and cooking. Drama (World) has full episodes of dramas from around the world, dubbed in Thai from current year and from previous years. There is also a Movies On Demand section within this section. Here, you will find Thai movies along with movies from around the world dubbed in Thai. You will also find English and Thai subtitled movies here.

The Other Menus section contains full concert videos, full news, sitcom, and variety shows from previous years, and an adult section for mature audiences. These are rated R Thai movies along with rated R movies from around the world dubbed in Thai. There is also a Special section with full episodes of shows like "Bike For Mom." The Live Radio section is, well, live radio stations from Thailand.
I like this content provider because I can be connected back home to Cambodia by the live and archived media it provides. After I came to the US, I had no access to Khmer radio or television. With Malimar Tv Network, I don't have anymore excuses. I also like its Thai contents for they are a lot more engaging than Khmer programs, and the contents help with my Thai language skills; especially listening. Now, I can also watch Thai dramas and Thai movies in Thai vs having to deal with the Khmer dubs. Oh, so horrible! I'm currently watching บางระจัน, a historical ละคร based on classical literature about a defense camp during the time of Ayutthaya, and battles between the Thais and the Burmese.
There's a lot of content, but you have to explore and find these treasures yourself. Contents are of course updated and added and everything on there works. If something is down, it will be back up no later than the next day. I haven't had any problems; so have not experience how their customer service is like. The website is very accessible with Voice Over; so a user who is blind may navigate the site and enjoy its content. I mostly access MaliMar via an add-on from a media center on my Mac which is also accessible with Voice Over. I haven't access the site with a PC, so I don't know if it is accessible with MicroSoft Narrator, JAWS, or any other types of screen reader software for WINDOWS. If you want to check it out, go to MaliMar Tv. The web subscription is about three dollars cheaper than a Roku subscription.
Update: Android just came out with an app (iOS in the wings) MaliMar Tv
Vanna,
Facebook: Vanna