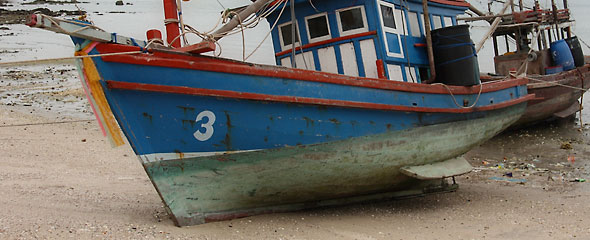 Do language phrase books ever talk our talk?…
To set the record straight, phrase books and I have never talked the same language. Sure, they are a window into learning a foreign language, but for me it has been a meager view.
But no matter. In the hopes of changing my opinion, I escaped to a tiny island off the coast of Thailand with six Thai language phrase books stuffed into a very full backpack.
Collins Thai Phrasebook CD Pack, Eyewitness Thai Phrase Book, Thai: Lonely Planet Phrasebook, Practical Thai 15th Edition, Thai Without Tears and The Rough Guide to Thai Dictionary Phrasebook.
The main agenda for the trip was to get some serious and needed R&R (which I did). But as it also presented an opportunity to check out Thai phrase books in real time, I went for it.
The plan? When conversing with Thais, my dear Canadian friend and I were to limit ourselves to speaking only the Thai we could locate quickly in the phrase books.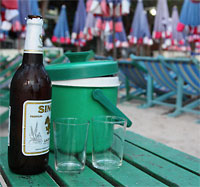 It was hilarious dragging a stack of phrase books around the island (they may be small, but when multiplied by six the awkwardness grows).
It was equally amusing digging through book after book for just the right phrase, with waitresses standing and sometimes sitting at the end of our table, clicking their pens and rolling their eyes.
The outcome? Finding the perfect first phrase was a struggle. And equally important? The phase that comes after a Thai response. The surprise? It was near on impossible to read some of the text in low light situations.
But all in all, my Thai island getaway loaded down with Thai phrase books was a hoot of an exercise, and the Singha went down grand!
Regrets, I have a few…
Regretfully, I did not include Thai Fetch-a-Phrase or Instant Thai in the mix.
Another regret? That we did not take the time to find our way around each book before venturing out. Why? Because it's no good complaining that phrase books don't work if an effort to understand how they are arranged is not made.
With this in mind, in the next post I'll discuss what to do before you head out with that Thai language phrase book.
Next up: Using Thai Phrase Books.
Reviewing Thai phrase books, the series…