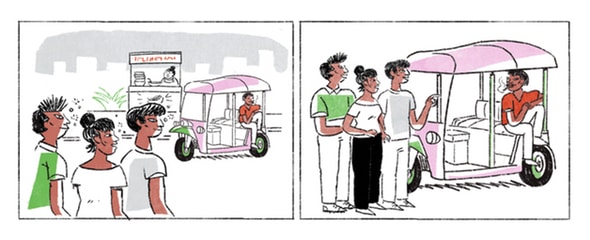 Last October Andrej announced his new site, aakanee.com in the post Introducing aakanee.com: Thai and Khmer Picture Supported Learning.
As Andrej is halfway through with the project, I thought I'd remind everyone of the wonderful materials he's creating.
Andrej: All in all there will be around 50 topics of which 25 have been published.

The recordings and transcripts can be used to work on listening comprehension and to expand one's vocabulary. They can also be shadowed or partially transcribed if the learner likes these techniques. In addition to that, the illustrations can be used with tutors/native speakers to talk about the topic, support role play (by imagining dialogues for the people involved) etc.; using the pictures in tutoring sessions gives some structure and probably quite a bit of challenge as well.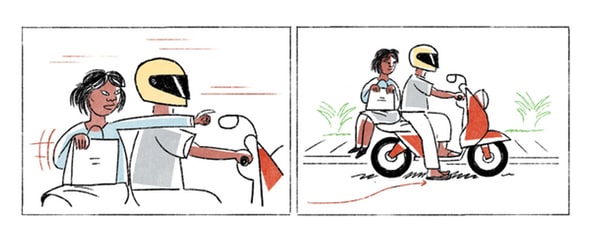 This is the completed list so far:
Alms Round
Breaking a Bowl
Chili Fish Dip
Coffee and Soft Drink
Cold Season
Cutting one's Finger
Exercise
Food Poisoning
Fried Rice
Getting Up
Going to Bed
Going to the ATM
Going to the Movies
Grilled Fish
Haircut
Having a Cold
Karaoke
Laundry
Loi Krathong
Motorcycle Taxi
Noodle Soup
Pickpocket
Rainy Season
Shopping for a T-Shirt
Thai New Year
Illustration
Tuk Tuk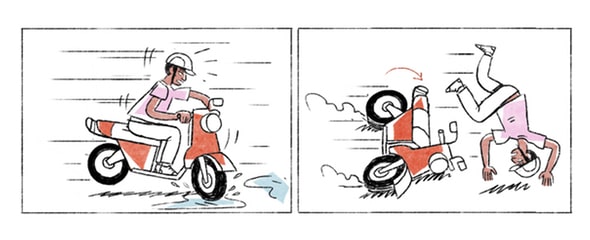 Here's the list of upcoming topics:
Taking an Airplane
Night Train
Hot Pot
Boats
Fruits
Doing the Dishes
Personal Hygiene
Hospital
Post Office
Rice
Going to School
Mobile Phone
Going to the Doctor
Cleaning
Taking a Taxi
Going to the Dentist
Taking an Overland Bus
Geography
Snacks
Hotel
Animals
Tools
Professions
Making merit
It a top quality Thai resource – and did I mention FREE – so I hope everyone takes advantage however they can.
Here's the explanation post again: Introducing aakanee.com: Thai and Khmer Picture Supported Learning
Thai: Thai Illustrations
Khmer: Khmer Illustrations
Guest posts on WLT: Andrej