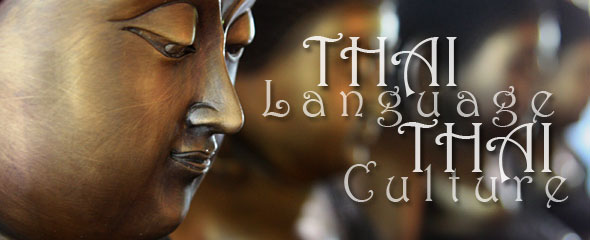 Introducing Hugh Leong and the Thai Language/Thai Culture series…
Regular readers won't need an introduction to Hugh Leong and his passion for the Thai language and culture. Hugh first made an appearance in WLT's Interviewing Successful Thai Language Learners series. Then soon after, he shared his Advanced Thai Reading and Vocabulary Building materials.
Hugh loves explaining things. And during his 40 plus years of trying to learn Thai and its culture, he learned to love the cross-cultural aspect of living in a foreign country and speaking its language. So he suggested this open-ended series of essays on Thai Language/Thai Culture, where he will discuss various aspects of learning Thai and how the Thai culture will influence what and how we say things.
Trying to separate language from its culture is like taking a piece of music and trying to separate the melody from the rhythm. Sure, it can be done, but what you are left with just doesn't play right.
Besides having varied careers in psychotherapy, English teaching, and computer consulting, Hugh has also written for the Bangkok Post, Asia Magazine, Far Eastern Economic Review and Mother Earth News. When he was teaching at Chiang Mai University and later as the director of AUA Chiang Mai, Hugh also acted as cross cultural advisor to a number of university and American Field Service exchange programs. Besides Thailand, Hugh has also lived in Saudi Arabia and Iran.
He currently writes a column on retirement in Thailand for Chiang Mai City Life magazine, writes a website on retiring in Thailand (retire2thailand.com), and has written a series of English for special purposes (ESP) textbooks for Thailand published by Silkworm Books. But he is most proud of working with his wife Pikun to raise, and breed, endangered Thai mountain tortoises and thus saving them from the soup pot.