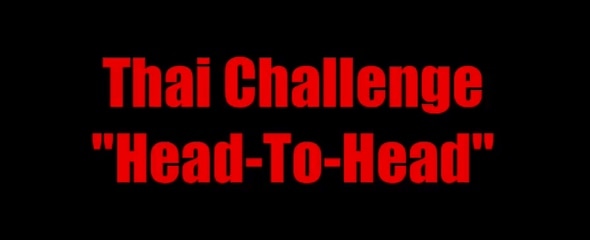 Going Head to Head in Bangkok..
This is exciting stuff. Lately I've been tweeting from @ThaiLanguageRes about a Learn Thai Challenge driven by Olly Richards (I Will Teach You A Language) and Jan Van Der Aa (Language Boost).
When chatting with Olly about the different study methods he's using, he kindly offered to explain in a video created especially for readers of WLT. Fabulous.
Thanks Olly! I couldn't help smiling when I noticed a taste of Hugh Grant charm coming through (I'm a fan).
At a little over a week into studying Thai Olly and Jan are making quite a go of it. And to help them along, on Day six they were treated to a Thai Masterclass by our very own Stu Jay Ray. Lucky them!
To follow their Two Week Thai Challenge go to Olly's YouTube: Olly Richards and/or his Instagram: iwillteachyoualanguage.
Jan (who will continue for 21 days) is documenting the journey as well on YouTube: Language Boost and Instagram: janvanderaa1.
To get quick updates via twitter, Olly's account is @Olly_IWTYAL and mine is @ThaiLanguageRes.
See you there!