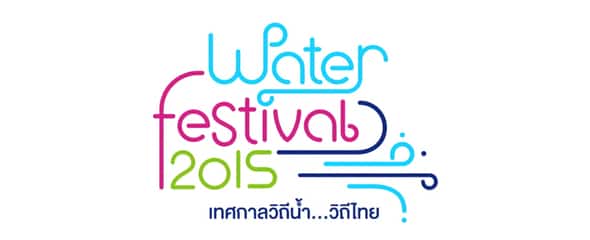 No Songkran fun … for the wicked…
Chiang mai CityNews' latest post shoots off with: 'Mini Cult' Uses Children to Shame Behaviour at Songkran.
The first child responds with "It's water fight time!" but as the answers progress the answers include "sexy dancing with no clothes", "touching boobies", and "get into a brawl".

After alternating between the innocent children's faces and raucous black and white images of Songkran the video concludes with the statement " Seriously, is this how you want to experience Songkran?"
I'm torn about Mini-Cult's latest bid to control. On one hand, I still remember back when they took away the Bare Breasted Ladies of Songkran. That miffed me to no end.
But on the other hand, I can sort of see their point. I wouldn't want my kids to experience anything terribly awful (not that I've seen much of anything myself – does it even exist).
Now here's yet another 'but'. Parents can and do arrange safe venues for their kids. And there's plenty of safe fun to be found. First off, kids celebrate Songkran at school. And secondly, many neighbourhoods are filled with lighthearted water fights up and down the sois. Oh, and don't forget the Wats! That's three.
But if you think about it, keeping kids away from the areas where drunks (local and tourists) are in high concentration just isn't that difficult. Most everyone knows where they go. Trick or Treating (America's favourite holiday) had to be tweaked for kids too. So really, it can be done.
Then there's this bit that keeps nagging at me… It's well-known that Thai kids walk to school through all sorts of raunchy areas where sex and drugs are sold openly on the street. So if Mini-Cult is so bothered about what Thai kids are being exposed to, why aren't they putting a stop to that sort of fun as well?
I dunno. Seriously. You tell me.