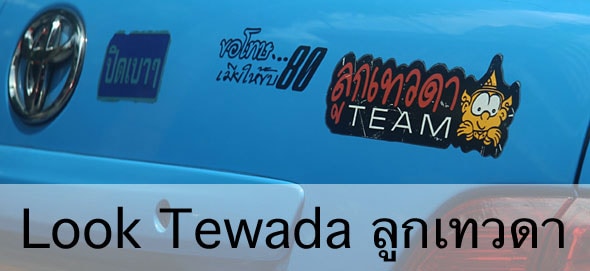 Thailand's Children of God…
I wasn't sure what to think about the Thai phrase Children of God when I first happened across it. Thailand is Buddhist, right? Not Christian? Curious.
So, just who are Thailand's Children of God? You might already know the concept but not the Thai.
When stopped by the police Thailand's Children of God are said to say, "do you know who my father is?"
If you are looking for a good resource to learn Thai online, check out Learn Thai from a White Guy. Upon entering your email, you'll get five free lessons to help you start learning to read Thai.
ลูก เทวดา
lôok tay-wá-daa
Child of God

This phrase appears in the Thai news way too often.
Note: This is not a subject I know a great deal about so if you do please feel free to enlighten me.
Update: As this was such a curious subject I looked into it further: Look Tewada ลูกเทวดา: Child of an Angel? Spoilt Brat?