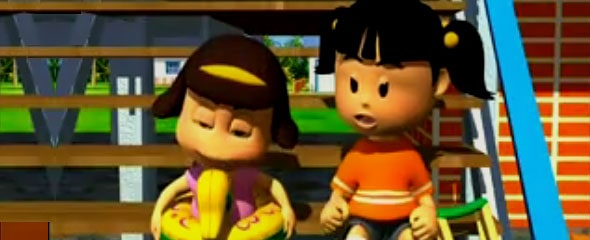 Learn Thai with YouTube…
YouTube is great place to find Thai language videos, but if you want to see a complete series you often need to do a fair bit of digging. Yes, it's a pain. Entire series are not always posted by the same YouTube member.
To help out I started a section with compiled movies, soaps and cartoons from YouTube. And if I slide, feel free to call me out.
Learn Thai with Little Leader Geô…
Little Leader Geô is a series of cartoons created by a Thai company, Imagine Group. In each episode, Geô learns a lesson in life.
The series is not translated into English, so it might be a project for me down the road. Or, if you are game, one of you can do the honours. And if you do, please let me know.
Little Leader Geô…
More Thai video resources…
Crunchyroll.com
To find Thai videos use 'Thai' in the search.
thai101.wikispaces.com Thai Video Transcripts (offline for now but I'm bugging him)
Created by Rikker of Thai 101.
YouTube on WLT…
Thai Alphabet Cartoon series
This is where I took my very first stab at translating a Thai cartoon. And make no mistake, I had lots of help!
Thai Commercial on YouTube: Tissue Ad
My favourite Thai commercial ever.
And there's even more stuff scattered around WLTs FREE Thai language learning resources.