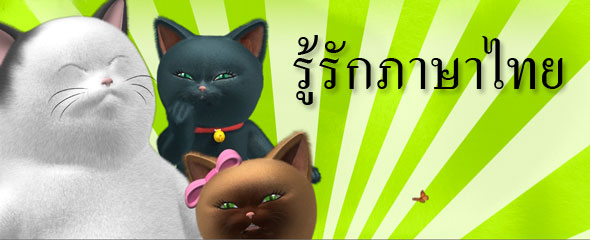 Thai kitty cartoons…
It's already September, which means I totally forgot to post cartoons for the month of August. Apologies, as the Thai YouTube Cartoon: Little Leader Geo series was grand.
A huge thanks goes to Simon for alerting me about the first-class cartoon series at thaicatcartoon.com, รู้รักภาษาไทย.
There are 180 cartoons, all for free. Amazing, yes?
And if anyone knows how to get into contact with them, please drop me a line. I put in a request to post the Thai-English transcripts on WLT, but my email bounced back.
UPDATE: Here is yet another site that has been taken offline. So sad. This is why I download Thai materials asap! But thankfully they are online at Royal Canin's YouTube channel.