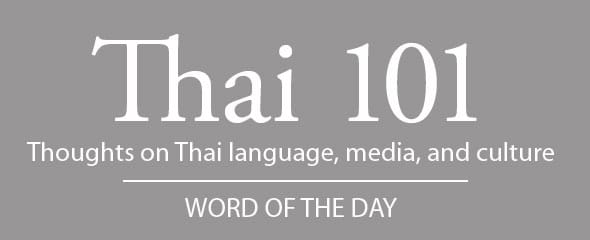 What to do for serious Thai?…
There are only a few Thai language learning blogs around and Rikker's Thai 101 is the tops.
About Rikker and Thai 101: I consider myself a perpetual student of Thai. And by "Thai" I mean everything Thai. I've been studying the language since 2002, and I've lived in Thailand for 33 months out of those five years… The longer I'm here, the more I realize that there is a staggering amount I don't know about what we might term the Thai Experience–all those little things folks know that make a person a well-rounded, culturally literate member of Thai society. No two ways about it, I'm still a beginner. Hence the name of the blog.
Recently Rikker revved up his Word of the Day. Follow along via his blog, or twitter, or both.