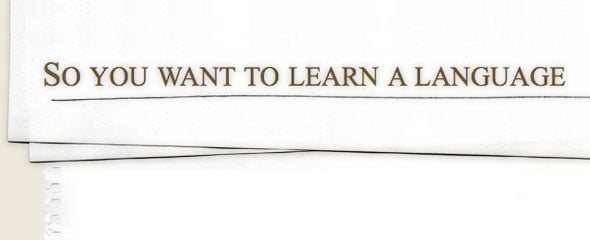 The Mother of all Language Learning Resources…
When I started researching on the Internet for Thai learning resources, I found more than a few sites with broken links. So instead of collecting sites with resources, I created a page of my own and called it Learn Thai for FREE.
After all these years it continues to be a work in process, but the point is that I can lay my hands on links I found ages ago.
Awhile back I came across So you want to learn a language, a treasure trove of language learning links. I have most (but not all) of the Thai resources covered on WLT.
For Thai, go straight to >> Specific languages >> Thai.
The rest (like Italian) are going to take me a good long while to wade through.