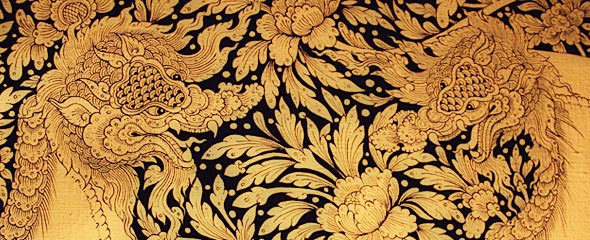 I'm not much of a New Years Resolution type of gal. But, as WLT posts generally go midweek (usually on a Wednesday)… and as this Wednesday is New Years Eve… no real excuse not to.
To get a jump on this post, I created two to-do lists.
My New Years Resolution…
Study Thai first thing (before answering emails even).
Grab a Thai laden iPod when heading out.
Practice writing Thai script a minimum of 20 minutes a day.
Review new/old words 3 times a day, minimum ten minutes each.
Read Thai a minimum of 20 minutes per day.
Speak more to Thais (in Thai, not English).
Arrange to spend time with a Thai host family.
Tools for keeping a New Years Resolution…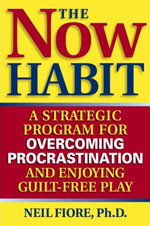 And then The Now Habit arrived. When reading, I just KNEW I had to start all over again because without a doubt, I am a THAI LANGUAGE LEARNING PROCRASTINATOR! Groan…
The NOW Habit: The procrastination habit catches people in a vicious cycle: get overwhelmed, feel pressured, fear failure, try harder, work longer, feel resentful, lose motivation, and then procrastinate.
That's me. Totally. The more I should study my Thai lessons, the more I dig myself into a hole of work, work and more work. I get everything done BUT learn Thai. Like this blog…
The NOW Habit: People don't procrastinate just to be ornery or because they are irrational. They procrastinate because it makes sense, given how vulnerable they feel to criticism, failure, and their own perfectionism… there is one main reason why we procrastinate: it rewards us with temporary relief from stress.
This is good because I'm not lazy, I'm the total opposite. I'm a workaholic. And due to a misguided aim at perfectionism, I use any excuse to avoid what I fear the most. Failure. So I'll grab what I know I'm good at, and dance around learning Thai.
My new to-do list re: The NOW Habit…
Procrastinate as usual for a week.
Record my day in sections: morning, mid-morning, afternoon, evening.
Set priorities: low, medium, high + urgent.
Keep a procrastination log: activity, thoughts, justification, solution, results.
Make changes suggested by The Now Habit.
Listen to free mp3s from Neil.
There's (obviously) much more to the process, so if you are a Thai language learning procrastinator too, be sure to purchase The Now Habit: A Strategic Program for Overcoming Procrastination and Enjoying Guilt-Free Play.
A bit about Neil Foire and The Now Habit…
First published in 1989 then updated in 2007 by psychologist, author and executive coach Neil Foire, The Now Habit is the result of 30 years plus hands-on experience with procrastinators, like me. In his portfolio are companies such as Bechtel, AT&T, and Levi Strauss. Neil's articles can be found at The New England Journal of Medicine, Psychology Today, Fitness, Entrepreneur and more. And you can catch more of Neil Foire at fiore.com.
Btw – this post was inspired by several posts at All Japanese All The Time Dot Com: Why Do People Who Have All the Time in the World Get Nothing Done? which sent me to The Now Habit: Language Acquisition as a Long-Term Project where I found The Now Habit.
Happy New Years one and all. Enjoy…