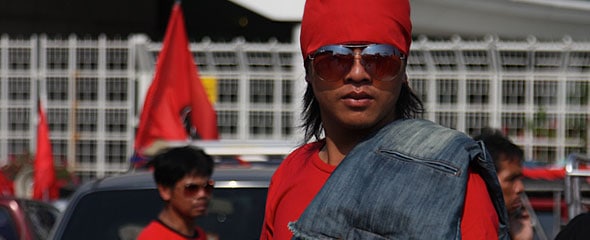 Day three of the Red Shirts in Bangkok…
Ok, today is even more rushed than yesterday as I have company arriving any second soon. Yikes.
So here they are, the faces of day three…
If you are looking for a good resource to learn Thai online, check out Learn Thai from a White Guy. Upon entering your email, you'll get five free lessons to help you start learning to read Thai.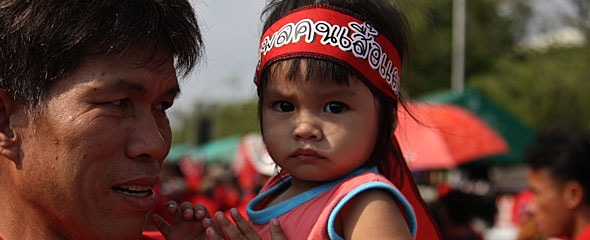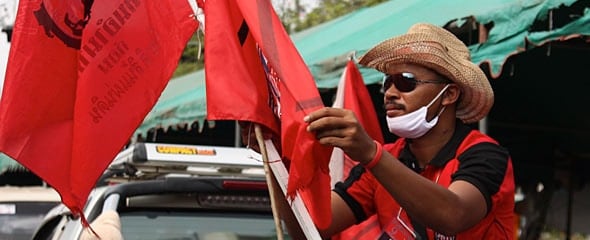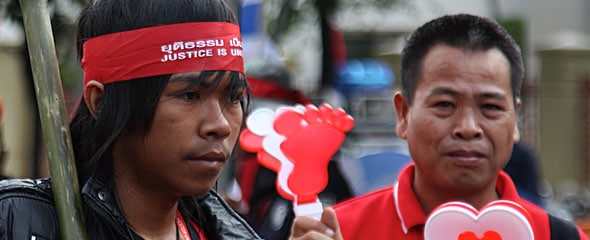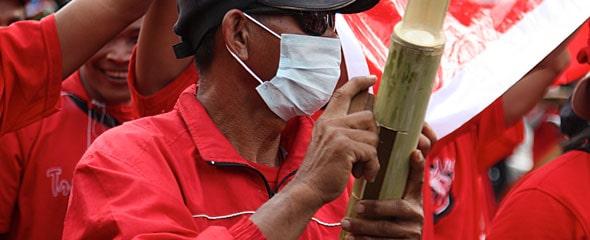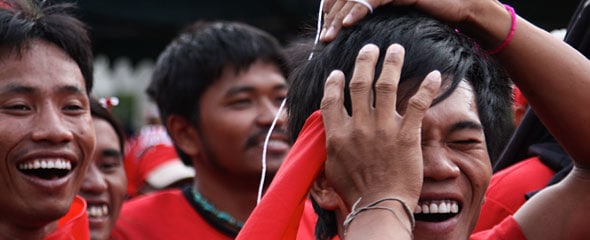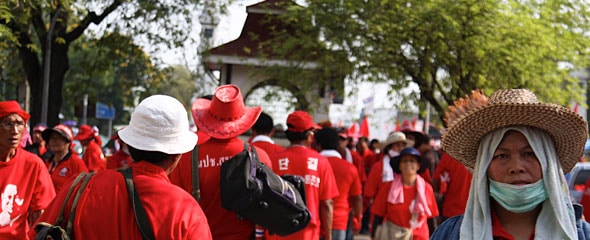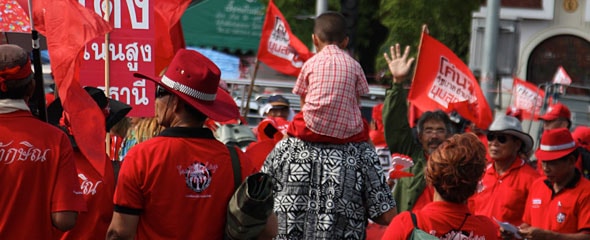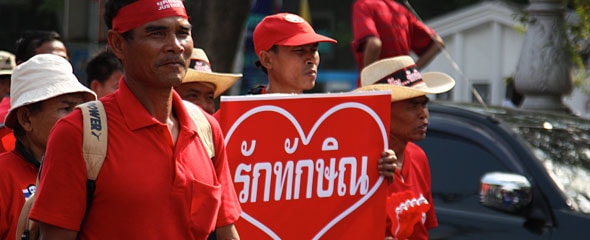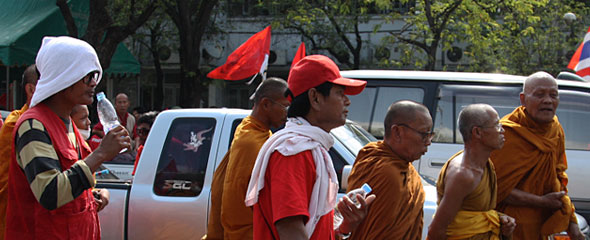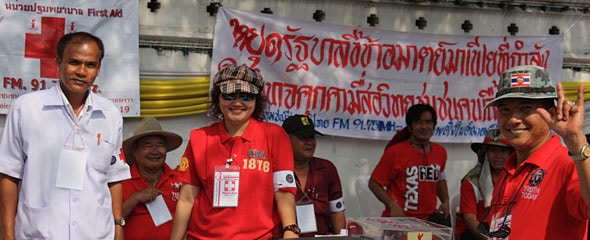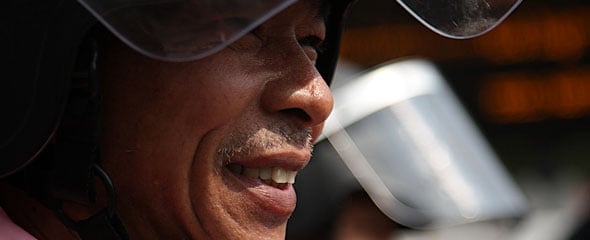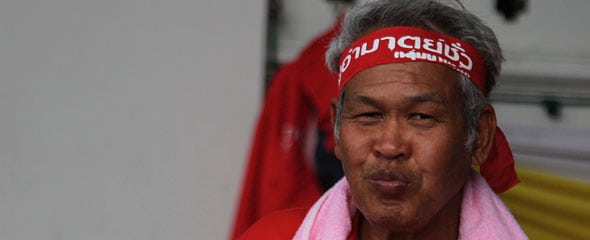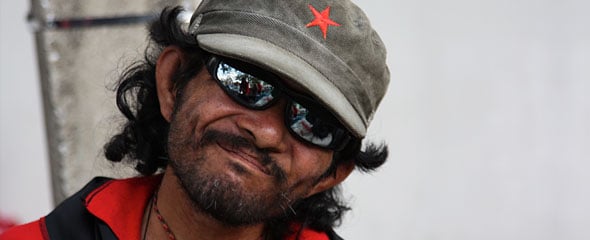 Ok, my guests just walked in (they are watching me type this actually) so time to go!
EDIT: If you want to get minute-by-minute updates, follow Richard Barrow on twitter.