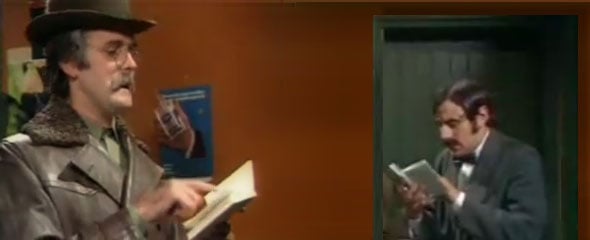 And what phrase book is without humour?…
Deep into all things Thai phrase books, I couldn't resist sharing a classic, The Hungarian Phrasebook sketch.
The Hungarian Phrasebook sketch was first shown in Episode 25 of the Flying Circus TV Show, in the 1970's. Later on it was included in 'And Now For Something Completely Different'.
If you are looking a good way to learn Thai online, check out ThaiPod101. Although their courses are not free, they are cheap, effective, and can quickly teach you conversational Thai. All ExpatDen readers get a 25% discount using this link.