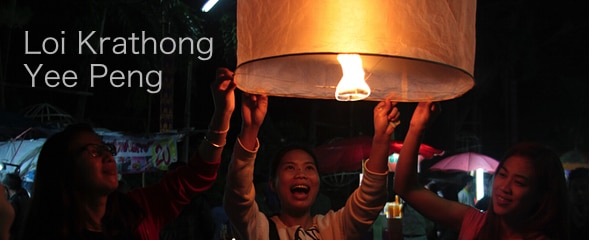 Celebrating Loi Krathong and Yee Peng in Chiang Mai…
Wikipedia: Loi Krathong (Thai: ลอยกระทง) coincides with the Lanna (northern Thai) festival known as Yi Peng (Thai: ยี่เป็ง). Yi means "two" and peng means a "full moon day". Yi Peng refers to the full moon day in the second month according to the Lanna lunar calendar (the twelfth month according to the Thai lunar calendar).
I had no plans to join the Loi Krathong / Yee Peng festivities but last night I was persuaded. Twenty minutes before my ride showed up I was googling instructions on night photography.
We first went down by the river, slipping and sliding through the mud churned up by the thousands of people who were setting off fireworks, letting Krathongs go in the river, and releasing lanterns into the sky. Most of the westerners were crowded around the moat in the middle of town (they missed a real Thai time – seriously).
I found night photography to be unnerving as well as exhilarating, and now I'm hooked. Below are just a few of the shots that came out.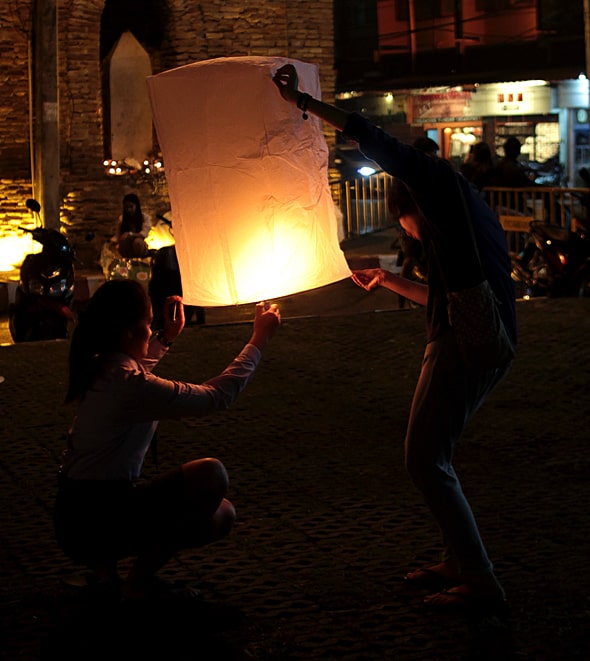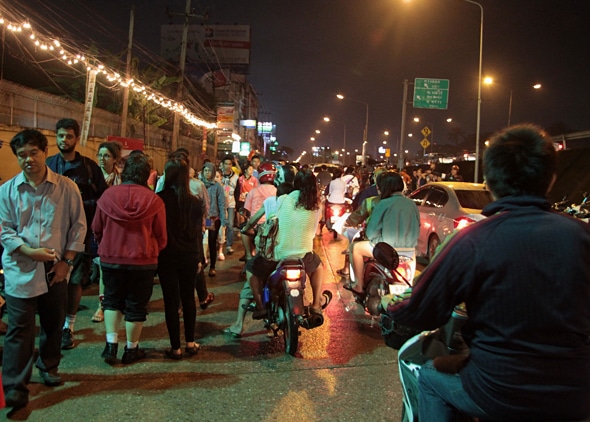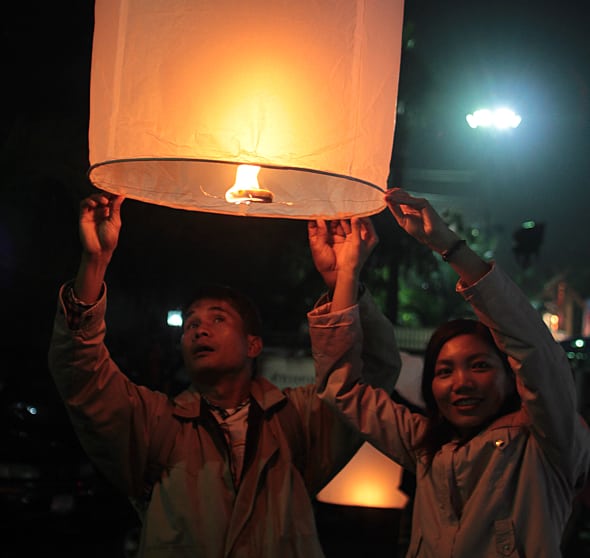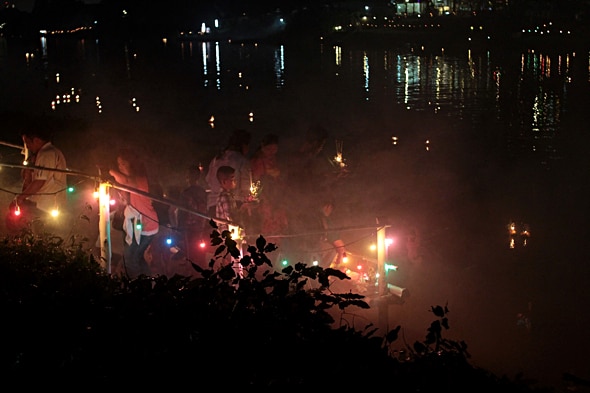 The last photo is of a guy chest deep in the river where the Krathongs were set off. Several theories have been put forward but I'm not sure what he's doing. Does anyone know?