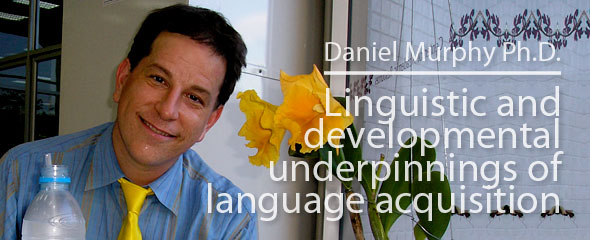 How do YOU learn languages?…
Much depends on your own understanding of your own skills in "learning how to learn" for yourself… That is, are you aware of your own learning "style"?
Do you know how you learn fastest/ easiest in most subjects?
Are you a visual or auditory or kinesthetic learner, or what kind or combination thereof?
What is your own level of fluency in your mother tongue?
Have you studied other languages and how has your success been for those other languages?
What emotional connections have you made in your language studies?
All of these factors interact within an individual level – so individualized language learning programs should TRY to consider these different factors – but as an adult, it is up to you to monitor and guide your own learning…
You KNOW when you "get it" and you should also know when "you don't get it." If you are not sure, that is a tip that you need to review that same material again – maybe in a different way…
Seek out help frequently, but remember you are your own master as you move towards language mastery… No one "program" is going to do it for you…
How I learn languages…
The answers you provided for yourself will help to guide you in your language studies…
For myself, I have had high success in English (my mother tongue), and I have also studied: Spanish, Latin, German and Swedish to and beyond the university level. I am a polyglot and I have applied my successes in my other languages to my studies of Thai…
I KNOW that I am an auditory and musical learner, who enjoys learning practically and passionately. Like learning how to play guitar or sing Jazz – I enjoy learning how to express myself but also how to listen and repeat what I hear others (e.g., language speakers or musicians) are "saying." I have a very good "ear" – that my be genetic – but that is also a skill that I have practiced and developed…
Listen and repeat, listen and repeat, listen and repeat …
When I advise Thai speakers on how to improve their English listening and repeating skills, I say: "Faang leh puud muen nok" = "Listen and speak like a bird." (Do not "think too much" but repeat like a "bird"…)
This is essential from my perspective… It is very important to listen carefully and repeat identically…
In the beginning, it is very hard to accurately repeat the Thai phonemes (sounds) the same as a Thai speaker… You need a good teacher who has lots of patience and you must have lots of patience, too! And, repeated listening and repeating speaking along with Thai language tapes / CDs/ TV/ radio/ music is ESSENTIAL…
There are no "shortcuts" – this takes THOUSANDS of HOURS of listening and repeating… It is not particularly hard, but discipline, diligence and accuracy are needed…
A few years ago, I spent many hundreds of hours listening and repeating the tape series for "Thai for Lovers" and "Thai for Beginners/ Intermediate Learners/ Advance Learners" (see Benjawan Poomsan Becker et al). It is a good audiotape series for the Thai portion… I listened to those tapes for more than a year while I commuted to and from work… I viewed it almost as a musical exercise in repeating for precision, tone, accuracy for the whole phrase and for individual consonants and vowels…
The process that I describe is basically what toddlers and preschoolers of all languages do "naturally" while they begin to master the sound system of their native language and learn the "accent" of their native language… Listen and repeat like a bird – there is no replacement for that – until you are confident of your mastery in the language. You will know when you are reaching mastery because people will understand what you are saying…
It is also OK if you speak "wrong" as long as you are open to being taught by your friends and acquaintances in Thai (or whatever new language you are practicing). And as long as you encourage Thai speakers to correct you whenever needed…
Do NOT worry about making mistakes – this IS how we truly learn!!!
The IPA: International phonetic alphabet…
And, by the way, many years ago, I took two graduate courses in Linguistics and this gave me the tools via an international phonetic alphabet (IPA) – which I have used to break down Thai sounds so that they could be "parsed" and intelligible for me – I have a rather accurate IPA writing system that I use for myself when I write down a new Thai word that I have not heard before…
All of these studies I basically did on my own without direct supervision of a Thai teacher… If I was not sure of my accuracy, I would repeat the tape over and over until I mastered that tape… Then I felt I could move on to the "next level."
Immersion, immersion, immersion…
The first year that I lived and worked in Thailand (8/2004 – 8/2005), I intentionally placed myself in an immersed language setting. I moved into a 100% Thai neighborhood. I avoided Farang (English speaking) friends during this time – to avoid relying on English for communication… (Yes, give up on your Farang friends for a while if you can… 😉
I shopped at the local Thai markets and local Thai businesses. I made many Thai friends. I ASKED QUESTIONS ALL THE TIME: "What is this? What is that? etc."
I only listened to Thai TV and radio… I turned on Thai TV first thing in the morning and listened to the news, etc., and then went to work… When I returned home in the evening, I turned on the TV and listened to that until I fell asleep a few hours later…
With this approach, I amassed about 4-5 hours a day of listening to Thai mass media X 365 = ~ 1,865 hours per year of semi-active listening for the gist of the story… At first this was very frustrating, but I was patient with the fact I could not expect myself to understand every word… …but my progress was cumulative with time…
During lunch, I sought out my Thai coworkers and listened to their stories and talked and ate with them… It is not important to "know" and understand every word – instead, it is more important to understand the "gist" of the story and the "music" of the language – the song that is being sung – so to speak…
Also during that year, I had two Thai girlfriends in succession… The first girlfriend spoke some English, but soon we switched over to nearly 100% Thai ~ this frustrated her: because she wanted to improve her English ~ but I more or less insisted that we speak Thai… (Yes, I am quite stubborn when I have a goal…)
And, of course, I carried a dictionary with me at all times!!! REALLY!!! This is also essential as you begin to internalize your new language skills…
The relationship with the first girlfriend ended after about 5 months… Later, I met another nice Thai lady who spoke NO ENGLISH at ALL! With the basic conversational Thai I had learned and practiced already, my new girlfriend and I spoke ONLY Thai together… (It may have also helped greatly that my new girlfriend at that time also spoke varying amounts of about 6 different Thai and hilltribe dialects (glang, nuea, isaan, meow, some Chinese and Burmese – she was from Mae Hong Song – her life story is very interesting…).
This method allowed me to gain even more time practicing Thai every day ~ 4 hours per day talking with girlfriend X 365 = 1460 hours per year…
As you can see, the thousands of hours really start to add up 1865 + 1460 = ~ 3,325 hours of Thai practice in that year alone…
To add "excitement" (passion) to my language learning process, I also bought and drove an old car – which required frequent repairs by local Thai mechanics… This gave me deep experience in the "auto world" in Thailand for repairs but also for making trips and negotiating with locals for directions and also dealing with Thai police – all of which was also invaluable for improving my Thai fluency…
For that year, it turned out that my second Thai girlfriend was a "hilltribe" Thai who did not have proper Thai ID (mai mee baht bra-cha-chon Thai) and I hoped that we could fix this problem by working with the local bureaucrats at her amphur… (LONG story on that…) That experience (which elapsed over about 2 years) taught me greatly about Thai bureaucracy, Thai government, Thai lawyers and Thai "rigidity" about who are "true Thais" and not "true Thais." Sadly, I had to abandon that relationship because with inadequate Thai identification papers, that lady would never be able to travel outside of Thailand… Yes, there are many hundreds of thousands of Thai people who do not have adequate documentation – so they are not "true Thais" in the eyes of the Thai government… That is a truly sad story for many "Thai people" in Thailand…
In Spring 2006, I met some new Thai friends who worked with Chulalongkorn University in Bangkok. At that point, I was ready to learn a more "professional" level of Thai language skills…
For almost three years, I dated a Chula U. ajarn who helped me to become even more proficient in my Thai language skills, politeness and cultural awareness… Much of this learning came out of the natural friendship and fun that comes with new friends and a new girlfriend… As this relationship and process unfolded, my Thai became more fluent all the time…
From end of 2007 to the end of 2008, I worked as an active lecturer in my field at Chula University… As I began teaching my courses, I quickly found out that my students preferred my teaching in Thai more my teaching in English. (Most young Thais study English in school but English is not a language that they use every day to converse and study…) So, it was MUCH easier to teach and hold discussions in Thai as the language of instruction (Yes, I did give my Chula Nisit / students readings in English but the discussion was always in Thai…).
As you might guess, my Thai improved greatly during my year of teaching at Chula…
I quickly realized that EVERY Thai person speaks with their own accent and many young Thai university students speak in very quiet (low volume) respectful Thai that varies in accent based on where they grew up and their experience with middle Thai (Bangkok Thai AKA "passa glaang")… Listening and talking with hundreds of different Thais speakers on a WIDE VARIETY of TOPICS greatly improved my daily language skills…
At the same time, I was also involved with several research committees and in developing a new international center for Chula U. These discussions with my Chula colleagues were ALWAYS in Thai… I also advised a number of students about their masters' levels theses – again, in Thai… Of course, I also maintained my friendships with my GF and other Thai friends at the same time…
All of these activities reinforced and extended my Thai language and cultural skills…
You can start to imagine how intense this level of IMMERSION has really been for me if you think about it… Just for the 2007 to 2008 year, I probably accrued 16 X 365 = ~ 5,840 hours of Thai practice and study just for that year alone… Of course, the level of intensity varies from activity to activity…
As I said before, I highly recommend teaching the subject matter of your field in Thai ~ not many better ways to improve your own Thai ~ chai mai krab???
Oh, by the way, I almost forgot: that I _often_ fell asleep in my room with my TV on ~ yet again adding hundreds more hours of passive study of Thai language…
So, in summary, if I include all extraneous studies and conversations, etc., in the last 7+ years, I have probably accrued about 15,000 HOURS of Thai study and conversation to date since I first visited Thailand in 2002… Most Farang have not yet accrued 10% of that same amount of study time using true immersion methods…
I am not criticizing most Farang, the reality is that most Farang do not have the time or the interest to study Thai so deeply… A SMALL percentage of Farang DO invest this LARGE amount of time and those Farang DO reap the benefits and rewards of learning Thai language, Thai culture and Thai people at a very deep level…
As you can see, gaining fluency with Thai language, Thai people and Thailand is very much an individual journey… Thanks for reading and listening…
And, keep in mind that you will be creating your OWN version of Thai language for YOURSELF… Like playing a musical instrument with fluency and dexterity, you will learn to improvise best by playing with other people… It is very much like JAZZ!!!
Good luck to everyone for all of your Thai studies…
AND YES, I AM _STILL_ LEARNING!
Chok dee na krab!
Daniel T. Murphy, Ph.D.
Facebook: Daniel Murphy