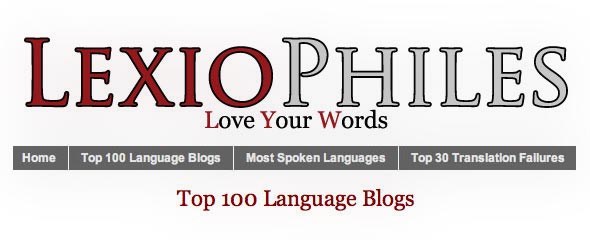 You can find a multitude of resources online for learning European languages, but when it comes to learning Thai, the pickings are paltry. Therefore, when Lexiophiles published their Top 100 Language Blogs post, I went through the list to see what I could cull for language learners, no matter what language they are studying.
Lexiophiles Top(ish) Language Blogs…
Mission to Learn
How to be more successful in finding and benefiting from learning experiences – online and off.
Language Geek
Tips and tricks on learning languages and language education.
Join Martin (no longer online)
Journalist, Martin Drury, has just 1 year to learn as many languages as possible. This blog covers what he does and how he does it.
Freestyle Language (no longer online)
Learning languages both on the web and off, as well as language-related issues.
The Linguist on Language (no longer online)
Language blog for people who love languages or would, but were discouraged.
PickTheBrain
A website focused on self improvement, providing tips and advice to help you live a little smarter.
yndigo (no longer online)
Translation with both insights and incites.
Tower of Confusion
General thoughts on interesting language topics with other language learners.
Omniglot
Language-related musings on a number of topics and languages.
Thai 101
Thoughts on Thai language, media, and culture.
Cognition and Language Lab
Experiments testing human reasoning, particularly in the domain of language.
Brave New Words
Translation, language, literature, and other related topics.
Free Language
Lessons, podcasts, study guides, and more.
Learn a language
Generally about learning languages.
The Linguist Blogger
Dialects, languages, language learning, polyglots, hyperpolyglots, philology and pedagogy. The blog is stagnant for now, but the information is useful.
The Language Chronicle (no longer online)
Mission: To serve as the ultimate source for information on foreign languages and how to learn them.
Not there but (IMHO) should be…
All Japanese All The Time Dot Com
How you can learn Japanese (and many more languages) without taking classes, by having fun and doing things you enjoy—watching movies, playing video games, reading comic books—you know: fun stuff!
babelhut.com
A small space devoted to language and language learning.
Beyond Words
ALTA Language Training blog.
Confessions of a Language Addict (no longer being updated)
Thoughts on language, language learning and the process of becoming a polyglot – from the editor of multilingua.info.
ForeignLanguageBlog.com
How to learn foreign languages: advice from the Foreign Language Doctor.
If you want the full range of Thai specific sites, be sure to visit my resources in the top nav, Learning Thai.