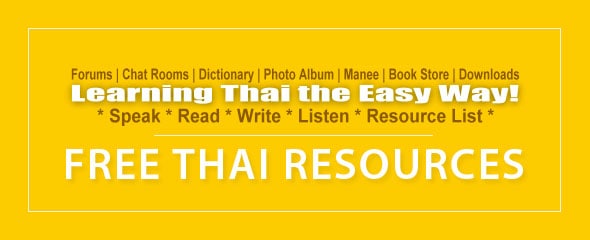 More free Thai learning resources…
UPDATE: This site is offline but it will be back.
There are several ways of getting around Learning Thai the Easy Way. One is via their sidebar nav. And there is an additional way, their free Thai Resources page. I don't believe it gets you into everything on their site, but does make it easy to skim for free subject matter.
On this web site, we have collected as many free resources as possible to help you study Thai.
Learning Thai the Easy Way is a part of the Pakman Network. You can read my review of their extensive lists of websites at: Learn Thai on the Paknam Web Network.
Note: A link has been added to WLT's growing resources at: Learn Thai for FREE.