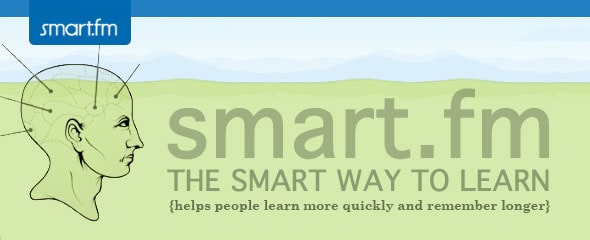 The Tower of Confusion and Smart.fm (iKnow)…
EDIT: It's always difficult when a company rebrands to this extent (Smart.fm to iKnow). Do I delete the post and do a rewrite, or just tweak? Anyway…
The Tower of Confusion discusses language learning. If you have the time, cruise through Edwin's Learning Tips or see what he has to say about Stuart Jay Raj.
In Edwin's post, The Most Effective Way to Learn Hiragana, I was reminded once again about Smart.fm (now iKnow).
One nice thing about Smart.fm (iKnow) is that it provides example sentences and audio clips associated with each word.
(Please note that the Thai section is different from the Japanese in that not all sets have sound).
Learn Thai with Smart.fm…
Smart.fm (iKnow) is similar to Byki Deluxe (a top fav of mine) in that you can add your own files. One difference is that Smart.fm for English is 100% online, and with Byki you don't need to be connected to the Internet.
At the present time, Smart.fm (iKnow) has 39 sections for learning Thai: consonants, vowels, holiday vocabulary, basic conversation, reading, speaking, etc. Some have transliteration only (no Thai script), some have Thai script, some have sound. Some have even been lifted from Benjawan's Thai for Beginners.
Overall, for Thai it's a crap shoot. No surprise as Thai is not exactly a popular language to learn. But as Smart.fm is a quality product, the Thai section will eventually grow. Maybe.
I did a quick whip round to select a few sections, and found Paul Garrigan. Small world. Paul is a busy guy but he was happy to share his experience with Smart.fm.
I think Smart.fm (iKnow) is probably the best example of this type of tool. It is easy to manage and fun to use. I particularly like the Brain Speed test. I turn off the typing part of the test because I just can't type Thai that fast; I might try to learn Thai touch-type when I have more time.

The Brain Speed test is one of the learning options. It is a game and you only have a few seconds to give the correct answer from a list of options; it is very fast. Those who get the highest scores on the game go into the Smart FM wall of fame – of course my name is missing from this list.

I only use the most basic functions. It is possible to add sounds and pictures but I don't bother with this. I just create a set and use the add item to input a Thai word and its English equivalent.
If you want to know how Smart.fm works, go to: A Guide to iKnow!
The Smart.fm (iKnow) iPhone app and more…
Anyway, I'm sitting here with scads and scads of old Thai lessons with script and sound, so maybe I'll throw them on Smart.fm (iKnow) in the coming weeks. And maybe my stuff will be live before this post is. We'll see…
Follow iKnow on twitter: @iKnow