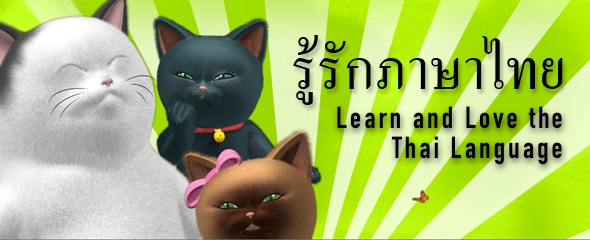 Learn and Love the Thai Language: รู้รักภาษาไทย…
I'm excited to announce this wonderful new series Learn and Love the Thai Language (รู้รักภาษาไทย), informally known as the Cat Cartoons. The series will be hosted by Sean Harley of Speak Read Write Thai.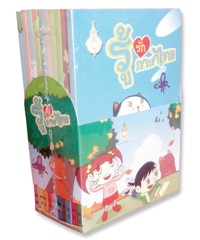 I first wrote about the videos in Free Downloads: Thai Cat Cartoons. Their site, catcartoons.com, was up for a few years and then gone for good. I was one of the lucky ones who downloaded the high-quality videos (at that time there were 180) before they disappeared. The videos have since reappeared on Royal Canin's YouTube Channel: Catthailandvideo. And there are now 250 Cat Cartoons in total (better get them while you can!)
The Cat Cartoons were put together in 2009 by the Royal Institute of Thailand and Royal Canin. At the time of launch a set of books with CDs were produced for distribution only, not for purchase. Pity. I'd love to get my hot little hands on a set so if you do know where I can locate one, please drop me a line.