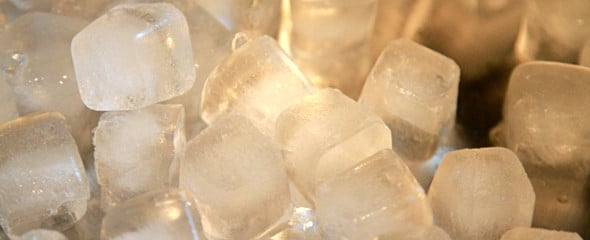 Flash tempers in Thailand…
I inherited a flash temper that I've mostly grown out of, and I attribute a chunk of the change to living in Thailand. Even so, I'll stay cool cool cool, but if I butt up against tough conditions too often, I explode. And once my pissy fit is over, the worry that I've upset Thai friends begins. Sigh.
If you've been watching the news, you'll notice that Thai politics especially brings out nasty tempers in both Westerners and Thais. It's a given that with the protests raging all around us, we won't always act as ใจเย็น /jai yen/ (cool headed) as we'd like.
With a recent AGGGGHHHH episode on my mind (don't ask) I emailed around for a few Thai words and phrases to use, plus advice on how to keep cool in Thailand. Here are the responses:
Mia Rongsaiw (Thai Skype teacher)
Site: Learn2SpeakThai | YouTube: learn2speakthai
Thais have tempers too. We have been brought up to not show our feelings, either love or hate. And no matter how Thai people feel, we will coat it with a "smile".

"The Thai do not necessarily smile "about" something, but their smiles are not meaningless" Robert Cooper, Cultural Shock Thailand.

In the well-known saying "นับหนึ่งถึงสิบ" /náp nèung tĕung sìp/, we are told to count from 1-10. This trick works really well for me. By the time I count to 10, I only focus on the numbers and forget about whatever was bothering me.

One of my Thai proverbs is น้ำขุ่นอยู่ใน น้ำใสอยู่นอก /nám kùn yòo nai · nám săi yòo nôk/. You can see it on my website here: Bite Your Tongue

Every time this proverb comes to mind, I hear the voice of my mother saying it to me. It works for her as well.

The phrase ใจเย็นๆ /jai yen jai yen/ (cool heart) we also use often.

Jai yen doesn't work well for some westerners because of cultural differences. For Thais, ใจร้อน /jai ron/ (hot heart) is not so good, but ใจเย็น /jai yen/ (cool heart) is a lot better. Europeans and Americans like a warm heart and the worst thing you can say about someone is that they are "cold hearted". So ใจเย็น /jai yen yen/ can sound a little strange at first.

My husband says: "As an expat, I have learned to manage my feelings from the outside in. When in public, I always speak softly, smile all the time, and try to notice any signals. I have asked my Thai family to let me know when I am speaking too loudly, and someone will say: บางเบา /baang bao/ (softly) or just เบา /bao/ (soft). I smile and nod my head and speak softly. If I smile and think gentle thoughts and look at others to see what they are feeling, and lower my head, — even if I am angry inside, I will soon be calm again."

When you say things out of anger, พูดเล่น /pood làyn/ can cool down the situation. It's like what you said was a joke.

ขอโทษ /kŏr tôht/ is the classic way to say "I'm sorry for losing my temper". Just don't wai when you apologise to friends or a younger person.

Generally, if someone is acting out (being temperamental), it doesn't matter what culture it is, you will be revealed as spoiled and low class. The same is true in the Thai culture.

Ironically, when a leading actress in a Thai soap shows her anger, temper and negative emotion, most of the time she's spoiled and comes from a HI-SO family. This gives a bad example. It's as if it's somewhat acceptable for those who are rich or better off to show off that type of emotion.
Yuki Tachaya (Thai Skype teacher)
Site: Pick up Thai | twitter: @PickupThai | YouTube: pickupthai
My thought on the topic is that Thai people's lifestyle of สบายๆ (sabaai sabaai) or as we would say in colloquial Thai "ชิลล์ๆ" (chill chill) is what makes the Thai culture charming as it allows everyone to take time and enjoy lives. Also, I believe that it shapes Thai people's personalities of generous, understanding and forgiving.

The expression "ไม่เป็นไร" (maipenrai) you use to say "It's OK" or "That's alright!" is certainly a reflection of this culture. However, the downside of it is that people tend to take appointment times less seriously and often get late as they expect that the people who are waiting for them would be flexible, lenient and forgiving as well. And sometimes, it is just important to be strict. Whereas Western people's hectic lifestyles tend to give them less time to breathe and relax, they tend to be seen as more responsible and organized than the Thai people.

I think the most important thing is to embrace both cultures and know when you should let go or when you should be more strict with yourself. That way, things in your life can go well while you can be happy with it at the same time 🙂
Christopher G Moore (prolific author)
Site: Christopher G Moore | Vincent Calvino | twitter: @cgmooreauthor | Heart Talk
The Thai expression น้อมใจ /nOOm jai/ is a verb to describe the action of reaching out to resolve an impasse. Humility, compromise and reconciliation are required. Have we passed the stage where the sentiment in this jai phrase can be rescued from the fires of hate? I hope we haven't crossed that line.
Below is the Thai vocabulary from this post. I'm on holiday so the audio files will be added after my return. But, if you don't want to wait, follow these instructions: Does Your Computer Speak Thai?
count: นับ /náp/
one: หนึ่ง /nèung/
to: ถึง /tĕung/
ten: สิบ /sìp/
muddy water: น้ำขุ่น /nám kùn/
in: ใน /nai/
clear water: น้ำใส /nám-săi/
be at, location: อยู่ /yòo/
outside: นอก /nôk/
cool heart: ใจเย็นๆ /jai yen/
hot heart: ใจร้อน /jai ron/
joking, kidding: พูดเล่น /pood làyn/
apologies: ขอโทษ /kŏr tôht/
be well, happy: สบาย /sabaai/
be well, happy (loanword): ชิลล์ /chill/
no problem: ไม่เป็นไร /mai-pen-rai/
reaching out to resolve an impasse: น้อมใจ /nóm jai/
A thanks from me goes to Mia, Yuki and Christopher for their Thai words, phrases, and suggestions on keeping cool in Thailand.
One can never have enough jai words. For more read Heart Talk by Christopher G Moore (the post includes audio), and/or buy his book Heart Talk.
Ho ho ho everyone! And apologies for the crappy photo. Photographing interesting pics of ice in Thailand isn't easy (but from the weather reports, that's due to change soon).