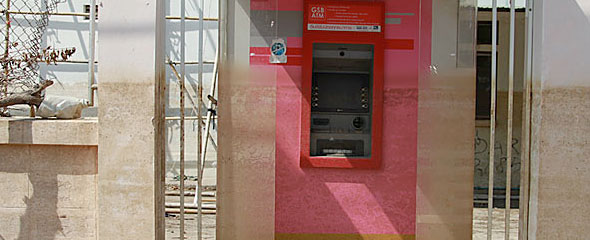 The Thai flood set to music: เดินต่อไป….
For those of you who top up your language studies by listening to music, here's a sobering Thai flood song, เดินต่อไป /dern dtòr-bpai/ (Keep Moving).
Written by: Mike Agana Sawatsewi, Sutthiphong Sombatjinda and Jaree Thanapura
Produced and arranged by: Jaree Thanapura and Michael Sawatsewi
Mixed by: Jeremiah P. Lipatapanlop
Thai flood photography by: Stephen Thomas, Bree Korkanok, Hedda Joy Tady-Tan, Jeremiah P. Lipatapanlop, Komol Boonpienpol, Leena Chanvirach, Ming Chartmeteekul, Pradon Sirakovit, Saran Singchoovong, Jill Brockelman, Pattricia Lipatapanlop, Mhong Puttharuk Putthiprechapong, Aoffy Vimolkiatkhajorn.
First up is the video with Thai subtitles, followed by an English version. The Thai-English lyrics come at the end.
เดินต่อไป /dern dtòr-bpai/ with Thai subtitles….
เดินต่อไป /dern dtòr-bpai/ with English subtitles….
เดินต่อไป /dern dtòr-bpai/ lyrics…
เดินต่อไป /dern dtòr-bpai/ (acoustic/ballad version)
KEEP MOVING (acoustic/ballad version)
VERSE 1
เมื่อวันพรุ่งนี้เดินเข้ามา
mêua wan-prûng-née dern kâo-maa
As tomorrow looms closer
มากับปัญหาที่ท้าทาย
maa gàp bpan-hăa têe táa taai
With its hardships and challenges
เส้นทางชีวิตไม่ง่ายดาย
sên-taang chee-wít mâi ngâai-daai
Navigating life's road won't be easy
ไม่เคยมีใครอาจคาดเดา
mâi-koie mee krai àat kâat-dao
With so much that no one could have foreseen
PRE-CHORUS
มันอาจจะล้มมันอาจจะแพ้
man àat-jà lóm man àat-jà páe
Though you might fall and feel defeat
ถ้าหากไม่ท้อทุกอย่าง ก็แค่พิสูจน์ตัวเรา
tâa-hàak mâi tór túk-yàang gôr-kâe pí-sòot dtua-rao
Don't lose hope–in strife, we only prove ourselves
จังหวะชีวิตที่มันเร่งเร้า
jang-wà chee-wít têe man râyng-ráo
The beat of life, moving us along
บอกให้เราเข้าใจตราบใดที่
bòk hâi rao kâo-jai dtràap-dai-têe
Helps us understand and keeps reminding us that
CHORUS
เสียงเพลงยังดังอยู่
sĭang playng yang dang yòo
When the music's playing
จงรู้ว่าเท้าเราต้องเต้นไป
jong róo wâa táo rao dtông dtên bpai
Remember to keep your feet moving
เมื่อหัวใจยังเต้นอยู่
mêua hŭa jai yang dtên yòo
As long as your heart's still beating
จงคิดชีวิตต้องเดินต่อไป
jong kít chee-wít dtông dern dtòr-bpai
Know that life needs to keep on moving
VERSE 2
ไม่เคยไปไหนก็ไม่รู้
mâi koie bpai năi gôr mâi róo
Never going anywhere, you never see
ไม่มีประตูให้เข้าไป
mâi-mee bprà-dtoo hâi kâo-bpai
If there lies a door for you to enter
ผิดถูกอย่างน้อยได้จำไว้
pìt tòok yàang-nói dâai jam-wái
Whether wrong or right, at least you learn
ไม่อยู่ที่ใครอยู่ที่เรา
mâi-yòo têe krai yòo-têe rao
That it isn't up to anyone else, but you
REPEAT PRE-CHORUS & CHORUS
CODA/BRIDGE
ไป… ไปเถอะไป …
bpai… bpai tùh bpai …
Go… go on and keep on moving
มันจะเจออะไร
man jà jer a-rai
Whatever it is you face
มันจะร้ายจะดีแค่ไหนต้องไป
man jà ráai jà dee kâe năi dtông bpai
Whether good or bad, you need to keep on
เราจะเป็น
rao jà-bpen
"What will become of us?"
เราจะทำได้ไหม
rao jà tam dâai măi
"Will we make it through this?"
คนที่รู้คนหนึ่งเท่านั้นคือเรา…
kon têe róo kon-nèung-tâo-nán keu rao…
The only one who can answer is you…
REPEAT CHORUS
เดินต่อไป…
dern dtòr-bpai…
Keep on moving
เดิน… ต่อ… ไป…
dern… dtòr… bpai…
Keep… on… going…
A special thanks goes to Mike Sawatsewi for sending over the English and Thai lyrics.
WLT's 2011 Thai Flood posts…
I guess it ain't over 'till it's over.
Ayutthaya Underwater: Bangkok Now Bracing for Floods
Bangkok is STILL Bracing for the Thai Floods. Barely.
Thai Language Thai Culture: Primer on Thai Disaster Words
Thai Language Thai Culture: Basic Thai Flood Phrases
Bangkok Flood Info: Preparing for Floods in Bangkok
Thailand's 50 Million Blue Whales Flood Bangkok
Karn.TV Cartoons: Flooding in Thailand
Thai Floods: FROC's Highway to…
Thai Floods: 1000 Boats? Nope. Just 6 Boats Pushing Flood Water
Thai Floods: Returning to Flooded Ayutthaya
You are Invited to the Charity Cat Party!
Thai Scam Artists vrs the Heroes of Thailand's Floods over.