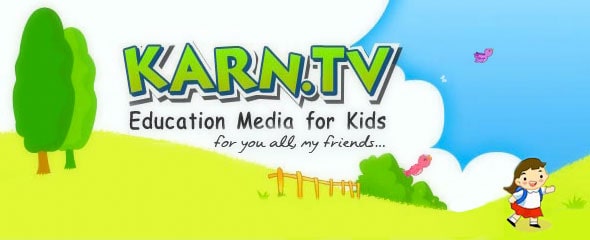 Karn.TV: Education media for Thai kids… and me…
Karn.TV is a fun educational site for Thai kids. It has lessons for maths, science, art, music, crafts, pets, English and Thai.
In the art section you can paint and learn how to draw (funny sounds are included). In the science section you are encouraged to play with fire. A multimedia section touches on a range of subjects, and in the article section I found one advising me to eat more fish to alleviate a short attention span. I'll take note of that.
All through the site are learning games to play and lessons to download, but my main interest is in the 140 mgs worth of free Thai reading and writing materials to download . And as I mentioned before, a set of Manee books are included.
If you are looking for a good resource to learn Thai online, check out Learn Thai from a White Guy. Upon entering your email, you'll get five free lessons to help you start learning to read Thai.
Note: The Manee exercise books for 5 and 6 are not available, and I've been informed that there are pages missing from the books that you can download. So it'd be wise to grab the full set from the Thailand's National Digital Library Network mentioned in my previous post, Download 12 FREE Manee Books. But the other downloads are useful…
Web: Karn.tv
Twitter: @karntv
Thai downloads: Karn.tv/thai

Advertisement