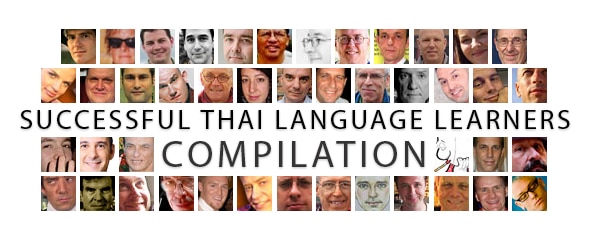 The First Fifty Successful Thai Language Learners…
Well, that's a wrap. For now anyway. Below are the first 50 interviews in the Successful Thai Language Learners series. My thanks to everyone who took the time to contribute.
Just to let you know … I'm slowly making inroads into the second 50 interviews. So far there are 28 – that leaves only 22 to go. When the magic 100 interviews has been reached I'll create an ebook to share.
If you'd like to be a part of the series please contact me.
If you are looking a good way to learn Thai online, check out ThaiPod101. Although their courses are not free, they are cheap, effective, and can quickly teach you conversational Thai. All ExpatDen readers get a 25% discount using this link.