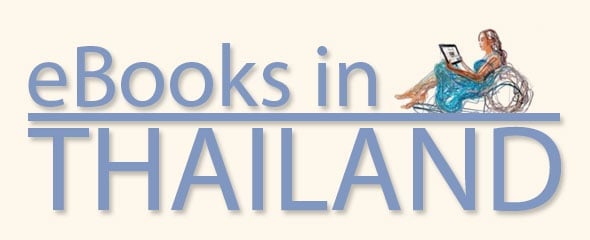 Hugh's Retired Life in Thailand…
Hugh is an industrious individual. No doubt. Besides gardening (yes, I'm envious, very) he's always working on new and intriguing projects. Although retired, he authors books for the Thai professional market (impressed? I am). And as you all know, he also writes the instructive Thai Language Thai Culture for WLT. But that's not all.
I have been writing about retiring in Thailand for the last four years. First, I started writing a monthly column for the Chiang Mai City Life magazine, and later developed a website, Retire 2 Thailand, where I lead prospective retirees to lots and lots of information about Thailand and how to retire here. Later, I started this blog.
Not done yet, from the material Hugh compiled about retiring to Thailand, he put together an ebook Retired Life in Thailand. During the process, Hugh started thinking about friends in the same boat as himself. Friends with something to say. Writer friends with something to say. And, ta da! eBooks in Thailand was born.
I realized that I know lots of people who write about their experiences in Thailand. And I set up eBooks in Thailand as Thailand's eBook outlet for books about Thailand written by people who live or have lived here and know the country intimatately.
Hugh's eBooks in Thailand…
For Thai language lovers, Hugh also has a talking ebook: Reading Thai Newspapers.
This book is meant to be used by the individual as a teach-yourself tool to help practice some of the skills one needs to acquire in order to read a Thai newspaper or magazine article. Reading Thai Newspapers has 13 lessons with line-by-line translations, a glossary of "newspaper" vocabulary, and all articles are accompanied by a recording of the article (innovatively embedded into the eBook itself), read by a Thai News Reader. This makes our book a Talking Textbook, something no paper textbook could be.
And at US$6.95 (225 Thai Baht), Reading Thai Newspapers is a great deal.
Be sure to check out the other ebooks on offer:
The Expat Woman's Guide to Living in Thailand
Occidental Adam, Oriental Eve
Guaranteed, more will be added. Many more.