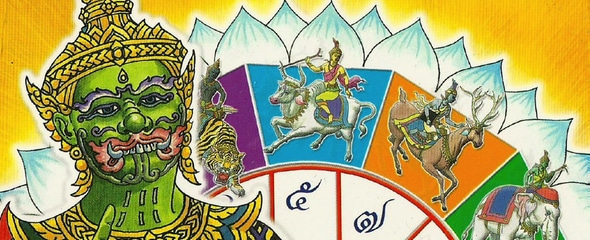 Fortune-telling Numerals of Thailand and Cambodia…
I first came across the numerals know as หางเลข when attempting to ascertain if the system of marking tone in Thai was influenced by a previous tradition of using cantillation markers to mark tonal variation in Buddhist chanting manuscripts or by the familiarity with svara markers, found in certain chanted Sanskrit manuscripts. An issue I will however, save for another time.

In some such manuscripts, numerals were used to mark tonal variations. Thus my obsession with numerals and their development was born, collecting anything remotely connected to the numerals in Southeast Asia and India that I could get my hands on.
German polymath Adolf Bastian, who traveled in Southeast Asia during the 1860's, writes of a shortened form of the full numerals (rendered as "Hong-Lek" by Bastian). His remark set me on the quest to find samples of such numerals. It was something that proved more difficult than I had first thought, which added to my joy when I finally found the first samples in a reprint of an article entitled Boransueksa Lae Rattanaphimphawong [Ancient Education and the Chronicle of the Emerald Buddha] first published in the Wachirayan Journal in 1896.
Although the numerals previously used in arithmetic and divination seem to have been largely overlooked by both Thai and Foreign scholars, they are still known; although rarely used, in some astrological circles. One might come across these numerals on the cover on some of the modern fortune telling manuals known as ตำราเลข ๗ ตัว, yet few Thais will be able to recognize these symbols as numerals even when shown images of them.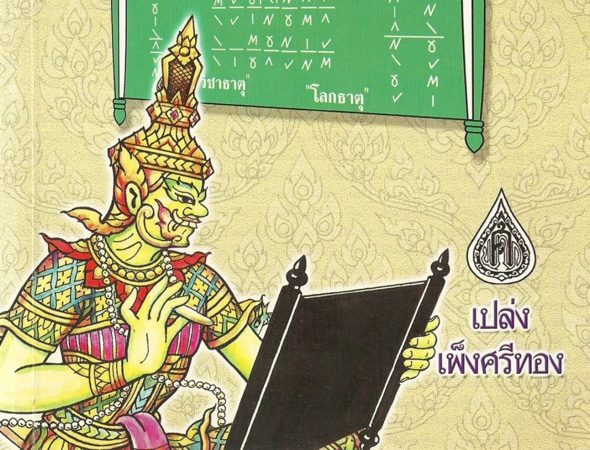 As these numerals were customarily used when doing calculations with chalk on blackboards, samples are generally not found in manuscripts or printed texts. And as their name implies, the หางเลข are a shortened form of the Thai/Khmer numerals, with only the tail of the full form being retained. They eventually lost out to the Hindu-Arabic numerals during the end of the 20th century. My paper is a humble attempt to draw attention to these numerals and provide a summary of my findings.
Numerous people have been helpful in locating sources and answering my questions. Special thanks to Luke Bruder Bauer for reading and critiquing a draft of the paper. Any mistakes are of course mine alone.
Download pdf: Hang Lek, Fortune-telling Numerals of Thailand and Cambodia
Fredrik Almstedt
Almstedt Översättning | Thai – Svenska – Engelska