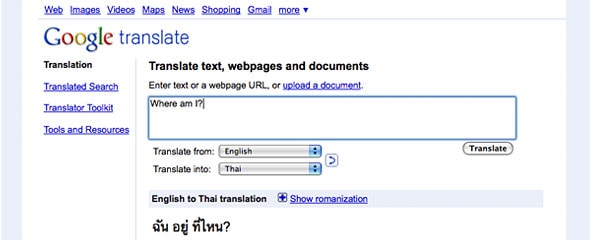 Google Translate does more than before…
Google Translate has added three more items of interest:
Translations as you type: Type your text in the main box and the translation appears below.
Romanization option: the ability to receive transliteration instead.
Text-to-speech: Right now this if for English only.
For more, check out the Official Google Blog: A new look for Google Translate
If you are looking for a good resource to learn Thai online, check out Learn Thai from a White Guy. Upon entering your email, you'll get five free lessons to help you start learning to read Thai.