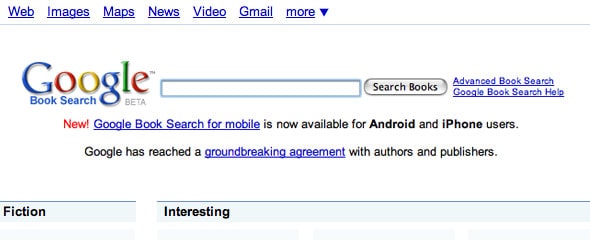 Thai resources on Google Books…
As what usually happens when blogging, one subject leads to another. For instance, this week I posted about Mary Haas Thai-English Student's Dictionary in Bangkok. And then, after a suggestion made in the comments (thanks Aksara Anwa Akson Thai – no longer live), I was led to create a post on Thai learning resources found at Google Books.
Google Books opens up Thai reading resources for those who prefer to dig into the contents before purchasing. And if you do a little research, it'll open up even more.
Please take note of the dates listed, as some books, while still relevant, are grandparents already.
Learning Thai on Google Books…
An Elementary Hand-book of the Siamese Language
Author: Basil Osborn Cartwright
Date: 1906 (out of copyright)
Contents: The Low Class Consonants, The Middle Class Consonants, The Tones, Deep and Dropped Tones, Haw Num Recapitulation, Double Initial Consonants,The Simple Sentence, The Noun, Some Miscellaneous Siamese, Letter Writing, Some Points of Siamese, Miscellaneous Exercises, Easy Passages for Translation into, Newspaper Cuttings, Siamese Letters, Harder Passages Siamese.
AUA Language Center Thai Course: Book One
Author: J. Marvin Brown, A.U.A. Language Center
Date: 1991
Includes extensive grammar, dialogue, and conversations, as well as tone distinction, manipulation, and identification.
A.U.A. Language Center Thai Course: Book Two
Author: J. Marvin Brown, A.U.A. Language Center
Date: 1992
Includes extensive grammar, dialogue, and conversations, as well as tone distinction, manipulation, and identification.
A.U.A. Language Center Thai Course: Book Three
Author: J. Marvin Brown, A.U.A. Language Center
Date: 1992
Includes extensive grammar, dialogue, and conversations, as well as tone distinction, manipulation, and identification.
AUA Language Center Thai Course Reading and Writing: Mostly Reading
Author: J. Marvin Brown, A.U.A. Language Center
Date: 1979
The reading section contains appendices on the history of the language while the writing section contains many practice problems and exercises. The books are comprehensive both in form and method–a necessity for any beginning student.
AUA Language Center Thai Course Reading and Writing: Mostly Writing
Date: 1979
Author: J. Marvin Brown, A.U.A. Language Center
The reading section contains appendices on the history of the language while the writing section contains many practice problems and exercises. The books are comprehensive both in form and method–a necessity for any beginning student.
Colloquial Thai
Authors: John Moore, Saowalak Rodchue
Date: 2005
Specially developed by experienced teachers for self-study or class use, this course offers a step-by-step approach to written and spoken Thai. No prior knowledge of the language is required.
Easy Thai
Author: Gordon H. Allison
Date: 1989
Easy Thai is the perfect introduction to learning the spoken language of Thailand. This basic and simple approach uses lessons which incorporate review lists and exercises with answer keys.
Instant Thai: How to express 1,000 different ideas with just 100 key words and phrases
Authors: Stuart Robson, Prateep Changchit
Date: 2007
Instant Thai contains 100 key words and over 500 basic sentences necessary for getting around in Thailand. It also has an English-Thai wordlist, arranged alphabetically. At the end of the book are useful appendices for telling the time, kinship terms, some Thai proverbs, and emergency expressions.
Sanuk Sanuk
By: National Thai Curriculum Project (Australia), Curriculum Corporation (Australia), National Thai Curriculum Project
Date: 1995
Ideal for: Grades 7-12. Introducing authentic Thai language in interesting situations, these extensively illustrated materials convey cultural information and encourage the acquisition of practical language for beginners at the secondary school level. Sanuk Sanuk ("Have Fun") provides teachers with a complete framework and supporting resources for organizing and implementing an accelerated Thai language program.
Thai at Your Fingertips
Authors: Allison Weir, Manat Chitakasem, David Smyth, Lexus (Firm)
Date: 1988
Key words and phrases: pom chun, baht, glai, bpai, norn, krup, choo-ay, bpen, tahng, lair-o, gahn, dtorng, kreu-ung, mahk, gorn, Thai, nung, sorm, noun, choot.
Thai Cultural Reader
Authors: Robert B. Jones, Craig J. Reynolds, Ruchira C. Mendiones
Date: 1994
This reader has been designed to provide intermediate level students with readings on a wide range of topics concerning Thai culture and history written in various styles.
Tai-Kadai on Google Books…
The Tai-Kadai Languages
Authors: Anthony Diller, Jerold A. Edmondson, Yongxian Luo
Date: 2008
The Tai-Kadai Languages provides the clear, grammatical descriptions needed in the area. A one-of-a-kind resource, it presents a particularly important overview of Thai that includes extensive cross-referencing to other sections of the volume, sign-posting to sources in the bibliography, and can be seen as an abridged reference grammar in itself. A parallel grammatical study of Lao is also included, as are discussions of the 'nationality languages', surveys of further languages in the family with smaller numbers of speakers, and sections dealing with topics of comparative interest.
Thai dictionaries on Google Books…
Mary Haas Thai-English Student's Dictionary
Compiled by: Mary R. Haas
Date: 1964
Both English-speaking students of Thai and Thai students of all disciplines will be hard put to find a more comprehensive and satisfying answer to their general vocabulary needs. Professional translators, researchers, and even specialists whose only concern is problems of transliteration, will all benefit from this remarkable publication.
Pocket Thai Dictionary
Authors: Benjawan Golding, Michael Golding, Benjawan Jai-Ua, Mike Golding
Date: 2004
Designed by academics, translators, and native speakers with today's globetrotter in mind, the Periplus Pocket Dictionary Series is ideal for beginning students and travelers. Each volume contains 3,000 commonly used words, presented in an accessible format of both romanized and authentic script.
Robertson's Practical English-Thai Dictionary
Authors: Richard G. Robertson, Michael Golding, Mike Golding, Benjawan Jai-Ua
Date: 2004
A new edition of this popular dictionary. The content has been thoroughly updated and expanded, and is now presented in a clear double-column layout. The rendering of each word and phrase in the familiar roman alphabet has been completely revised, and tones are clearly indicated throughout. Thai script is also shown in a font that can be read without difficulty both by learners and by Thai natives.
Thai-English Dictionary
Author: George Bradley McFarland
Date: 1944
This book contains a large number of words not found in the present Government dictionary and therefore will lead to a better knowledge and use of the Thai language.
Thai grammar on Google Books…
A Reference Grammar of Thai
Authors: Shōichi Iwasaki, Preeya Ingkaphirom, Inkapiromu Puriyā Horie
Date: 2005
Unlike any other book on Thai grammar, it draws on data from everyday spoken discourses such as informal conversation, group discussions, interviews and narratives, as well as non-technical written texts such as folk tales, short stories and newspaper articles, to discuss grammatical phenomena at both sentence and discourse level. An extensive index is provided and examples are given in both Thai orthography and IPA symbols, making this an invaluable resource for linguists as well as students and teachers of Thai.
Thai: An Essential Grammar
Author: David Smyth
Date: 2002
…the ideal guide to the basic structures of the language for both students on taught courses and independent learners. Grammatical forms are explained in clear, jargon-free style and illustrated by examples, given in both Thai script and romanization. As well as grammar, it includes guidance on pronunciation, speech conventions and the beautiful Thai writing system.
Thai phrase books on Google Books…
Essential Thai phrase book
Authors: Benjawan Golding, Michael Golding, Benjawan Jai-Ua, Mike Golding
Date: 2004
Periplus Essential Phrase Books take you beyond the traditional "Hello. How are you? My name is …"
Lonely Planet Thai Phrasebook
Authors: Lonely Planet Publications Staff, Bruce Evans
Date: 2004
Thailand is the Land of Smiles. A grin shows companionship. A laugh shows forgiveness. But what if you need a second-class train ticket from Bangkok to Chiang Mai? Keep smiling – this phrasebook will show you the way.
Rough Guide Thai
Authors: Rough Guides Staff, David Smyth, Rough Guides, Somsong Smyth, Lexus Firm Staff, Lexus, Lexus (Firm)
Date: 1999
Includes clear grammar and phonetic pronunciation guidelines, etiquette and cultural tips and a menu reader. The most user-friendly phrasebooks on the market.
Msc Thai learning on Google Books…
Webster's Thai to English Crossword Puzzles: Level 2
Author: Icon Group International, Inc.
Date: 2007
This edition is for Level 2 vocabulary, where the higher the level number, the more complicated the vocabulary. Though highly entertaining, if not addictive, this crossword puzzle book covers some 3000 translations. In this book, hints are in Thai, answers are in English. This format is especially fun (or easiest) for people learning Thai; the format is most instructive, however, for people learning English (i.e. the puzzles are a good challenge). Within each level, the puzzles are organized to expose players to shorter and more common words first.
Webster's Thai to English Crossword Puzzles Level 4
Author: Icon Group International, Inc.
Date: 2007
Webster's Crossword Puzzles are edited for three audiences. The first audience consists of students who are actively building their vocabularies in either Thai or English in order to take foreign service, translation certification, Advanced Placement® (AP®) or similar examinations. By enjoying crossword puzzles, the reader can enrich their vocabulary in anticipation of an examination in either Thai or English. The second includes Thai-speaking students enrolled in an English Language Program (ELP), an English as a Foreign Language (EFL) program, an English as a Second Language Program (ESL), or in a TOEFL® or TOEIC® preparation program. The third audience includes English-speaking students enrolled in bilingual education programs or Thai speakers enrolled in English speaking schools.
700 Thai Words Taken From English
Author: Ken Albertsen
Date: ?
Key words and phrases: Thai alphabet, MILAREPA, Thailand, PASSAGE Novel, Thai language, glai, farang, sawm, hip slang, squash vegetable, nung, uwan, transliteration, suway, Thai spelling, orange drink, rawang, glua, masticate.
Linguistics on Google Books…
Concise Compendium of the World's Languages
Author: George L. Campbell
Date: 1995
In this single volume, George Campbell describes over 100 languages. The emphasis is on the world's major languages–those with over one million speakers. Throughout the book the treatment is simple and factual; technical terminology is used only where necessary, making this the ideal reference for the non-specialist.
Handbook of Scripts and Alphabets
Author: George L. Campbell
Date: 1997
This is a handy reference to the main scripts and alphabets of the world. Forty alphabets are presented and discussed, with entries ranging from the mainstream, such as Amharic, Chinese and Thai; to the more obscure, Buginese and Cree.
Linguistic Diversity and National Unity
Author: William Allen Smalley
Date: 1994
Unlike other multi-ethnic nations, such as Myanmar and India, where official language policy has sparked bloody clashes, Thailand has maintained relative stability despite its eighty languages. In this study of the relations among politics, geography, and language, William A. Smalley shows how Thailand has maintained national unity through an elaborate social and linguistic hierarchy.
Routledge Dictionary of Language and Linguistics
Authors: Hadumod Bussmann, Gregory Trauth, Kerstin Kazzazi
Date: 1998
In over 2,000 entries, the Dictionary provides a comprehensive survey of the subdisciplines of linguistics and covers many of the world's languages. It is alphabetically organized, with each entry providing clear and concise definitions of key linguistic terminology, concepts, and themes.
The Translator's Handbook
Author: Morry Sofer
Date: 2006
Since 1997, this translator's guide has been the worldwide leader in its field and has elicited high praise from some of the world's best translators. It has been fully updated in the 2006 edition.
Thai culture/language on Google Books…
Culture and Customs of Thailand
Author: Arne Kislenko
Date: 2004
Evocative photos, a country map, a timeline, and a chronology complete the coverage. This reference is the best source for students and general readers to gain substantial, sweeping insight into the Thais and their "land of smiles."
Language and National Identity in Asia
Author: Andrew Simpson
Date: 2007
Language and National Identity in Asia is a comprehensive introduction to the role of language in the construction and development of nations and national identities in Asia. Illustrated with maps and accessibly written this book will interest all those concerned to understand the dynamics of social change in some of the most important countries in the world. It will appeal to all those studying, researching, or teaching issues in Asian society, language, and politics from a comparative perspective.
Language, Culture, and History
Authors: Mary Rosamond Haas, Anwar S. Dil
Date: 1978
Key words and phrases: Hitchiti, Muskogean languages, Koasati, Algonkian, protolanguage, Hupa, Penutian, Karok, Edward Sapir, Apalachee, Lake Miwok, Choctaw, Ojibwa, Athapaskan languages, Harry Hoijer, Algonquian, Siouan language, Kroeber, Leonard Bloomfield, reduplication.
Thailand: A Global Studies Handbook
Author: Timothy D. Hoare
Date: 2004
The definitive guide to Thailand, providing a comprehensive, beyond-the-basics overview of the country, its history, economy, society, culture, and language.
Learning languages on Google Books…
How People Learn
Authors: John Bransford, Ann L. Brown, National Research Council (U.S.)
Date: 2003
Expanded to show how the theories and insights from the original hardcover edition can be translated into actions and practice, readers can now make valuable connections between classroom activities and learning behavior. This book offers exciting — and useful — information about the mind and the brain that provides some answers on how people actually learn.
How the Brain Learns
Author: David A. Sousa
Date: 2005
This updated edition of the powerful bestseller examines new research on brain functioning and translates this information into effective classroom strategies and activities.
How to Study
Authors: Allan Mundsack, James Deese, Ellin K. Deese, Clifford Thomas Morgan
Date: 2002
A perennial bestseller since its first publication in 1954, How to Study covers the nuts and bolts of successful studying, including the importance of setting priorities. This strategic guide also introduces readers to the art of studying and the indispensability of being a self-starter–and how to become one.
How Google Books works…
There are several offical views on offer when reading books via Google Books: Full view, limited preview, snippet view, no preview available.
Each book includes an 'About this book' page with basic bibliographic data like title, author, publication date, length and subject. For some books you may also see additional information like key terms and phrases, references to the book from scholarly publications or other books, chapter titles and a list of related books. For every book, you'll see links directing you to bookstores where you can buy the book and libraries where you can borrow it.
Each book in limited preview is roughly 60-65% accessible, with Google keeping track of how many pages you've read.
Once you log in, however, to enforce limits on user page views, we do connect some information — your Google Account name — with the books and pages that you've viewed.
And once you've gone over that limit, you'll get an alert: You have either reached a page that is unavailable for viewing or reached your viewing limit for this book.
Note: There are more than a few ways to download Google Books offered in full.
Suggestions for learning Thai with Google Books…
One thing I noticed when I was in the UK was the total absence of books for the Thai language learner. And while I'm no expert on which books have the best translation (you'll need to ask Rikker at Thai101.net), Google Books might help in a pinch.
Go to Google Books.
Type Thai language edition' in the search box, then select 'Limited preview and full view' from the drop down menu.
Scroll through and click on the book of your liking.
Open a new Google Books browser window.
Cut and paste the title into the search box with 'Limited preview and full view' selected in the drop down.
Select the English version of the Thai version you've chosen.
With browsers side by side, start reading and scrolling.
At the moment the Thai selection is quite limited, but it should grow. And grow.
Shopping via Google Books…
I love a good book. And while pdfs and reading online are fine, there is nothing that beats reading from a real book. A book you can hold in your hands. A book that smells of… book!
Limiting myself, I've picked out a few books to add to my constantly growing wish list: