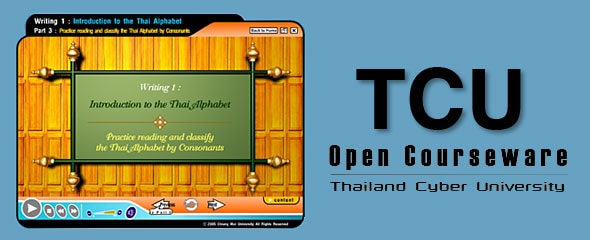 Chiangmai University Open Courseware…
TCU's Open Thai Courseware: What a brilliant find by Kokesat, a member of the ThaiVisa Thai language forum!
Quoting SoftWater: I don't think I'm overstating the case (?) when I say this is the BEST beginners material I have ever seen. This is going to be my first recommendation to anyone who asks me how to start learning Thai. It's got it all. Thai script, activities, animations, sound (with excellent quality and crystal clear pronunciation). A truly superb resource. If it wasn't free, you'd buy it!
TCU's Open Thai Courseware has now been added to WLT's Learn Thai for FREE page.
TIP: For downloading advice, please read the comments below.