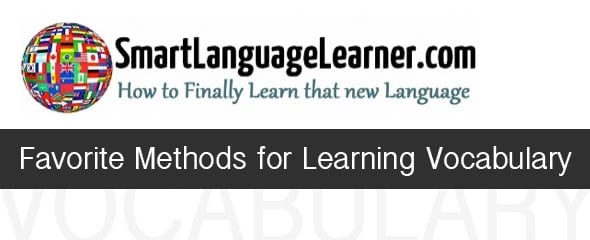 Favorite Methods for Learning Vocabulary…
A few weeks back, Noel from Smart Language Learner (a language blog I frequent) asked 36 language learning experts and myself, "If there was one method for learning vocabulary that you'd recommend to the world, which one would it be?"
I'm all for simple, so I replied, "It'd have to be repetition. Whether they use a strict SRS (Spaced Repetition System) or not, reading, writing, and repeating words out loud until they are set in memory is a simple but powerful way to learn new vocabulary."
Read the rest of Noel's post where 37 Language-Learning Experts Reveal their Favorite Method for Learning Vocabulary (well, 36 anyway 😉
If you are looking for a good resource to learn Thai online, check out Learn Thai from a White Guy. Upon entering your email, you'll get five free lessons to help you start learning to read Thai.
Smart Language Learner…
If you haven't come across Noel's site before, be sure to check out one of the most inspiring posts I've read in a long time: How I learned Two New Languages in Spite of Myself. I'll talk about it more later (after I get my hands on his Language-Learning Obstacle Buster).
Where to find Noel van Vliet:
Web: Smart Language Learner
Twitter: @NoelVanVliet