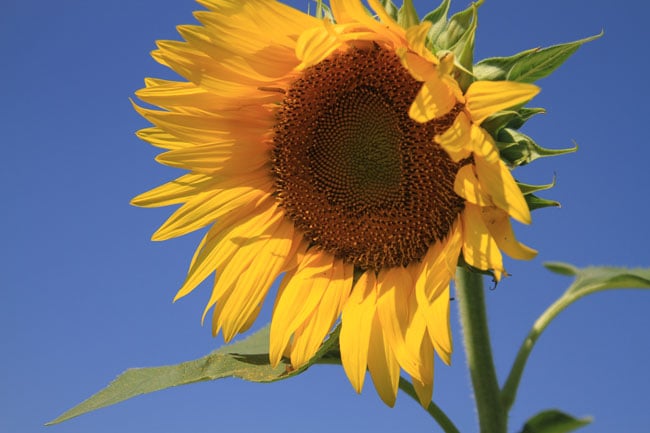 Thai Sunflowers 5 Baht…
The people of Thailand are enterprising. No doubt. I was reminded once again of that very same quality just this month.
After Paul mentioned the Sunflower Festival in Lopburi, K.Pi, K.Ph and I drove sort of in that direction.
Sort of, because K.Pi understood that I wanted to see a flower show way way far away. Like, three hours plus away. In another direction. This didn't come to light until after we'd been on the road for hours and I asked just how long before the sunflower fields would appear.
Sunflowers? Not flowers? As in flower show?
When K.Pi wipped the car around, K.Ph, also thinking we were going to a flower show, piped up that she had her heart set on stopping by the Oldest Buddha Tree in Thailand (easy to reach on the way back from the flower show). And I did too.
So after dragging out a map K.Pi figured out how we could cram everything in. Everything but the flower show. Talk about one long detour of fun! My butt hurts just thinking about it.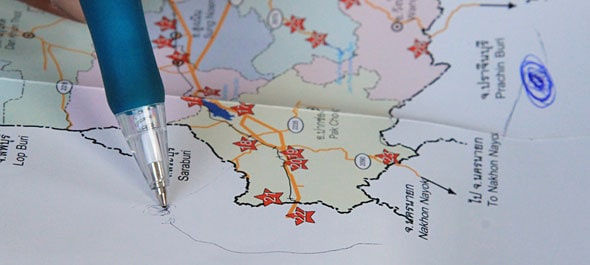 Anyway… when we finally got in the vicinity we started passing miles and miles of open fields of sunflowers. Some we stopped at, but due to the sun dragging flower heads ever which way, others were passed by. You got it, I was looking for the perfect field. The sunflower field with a mountain backdrop. The sunflower field with flowers pointing at my camera. A field like Paul's field.
And right at the end of my allotted time, there it was. A Field with sunflowers pointing the right direction and a mountain in back. Only, this field was all roped off and demanding five baht per person for a wander around. Yes. That was exactly my reaction too.
เข้าชม /kâo chom/ = enter to admire
คนละ 5 บาท /kon lá 5 bàat/ = person each 5 baht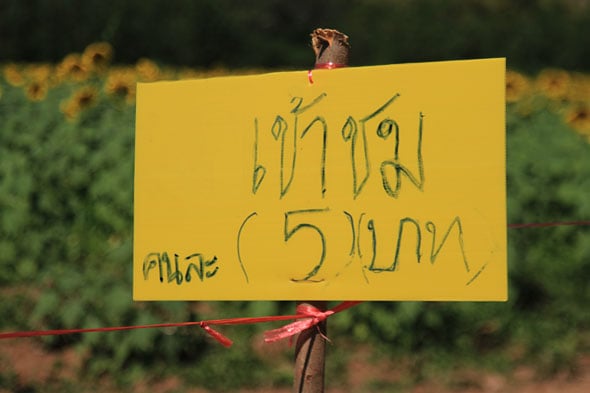 I found the sign so hilarious that I just had to take a zillion photos then and there. And it really was the prettiest field of the bunch.
So, did I get charged 5 baht? No. That's only for weekend tourists, not veterans of the weekday.
If you hurry, there's bound to be sunflowers in all their yellow glory still waving away. But for those of you who won't be able to make it this year, here's a YouTube video where I'm enjoying the peace of the Thai countryside. It's not of the perfect field – I was too interested in the sign to take a video – but it'll do.
Btw: This is not my first sunflower field experience. On one of my earliest trips with K.Pi the sunflowers were equally striking, but instead of green and yellow, they were close to be harvested. As most of the flowers were facing down, I had to contort every which way to get those shots, some from a prone position even. In the dirt facing up. K. Pi tells me that it was his first experience with that sort of thing.
Ah, and before I forget… ดอกทานตะวัน /dok thantawan/ is sunflower in Thai.
ดอก /dok/ = flower
ทานตะวัน /thantawan/ = sunflower plant, Helianthus annuus