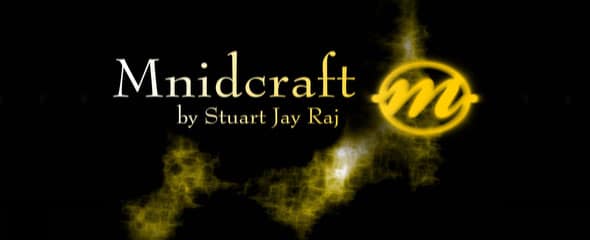 Hey all, if you want to have a BLAST this Songkran, then read on…
Wanna keep dry over Songkran?…
Date: 13th, 14th & 15th April (3 x 4hr sessions)
Time: 9:00 – 13:00
Place: Will be notified of Venue on Confirmation of Place in Class
Cost: 10,000 Baht per person
Contact: [email protected]
Over the past month I have had a number of people mention that they would be in Bangkok over Songkran 2009 and asked whether I'd be able to put on a Cracking Thai Fundamentals programme.
The answer is YES.
I will be mixing my standard Cracking Thai Fundamentals programme with principles and activities from my Mnidcraft programme (read more at Behind the Curtain with Stuart Jay Raj) over 3 x 4 hour session – 13th – 15th of April.
Cracking Thai Fundamentals…
This course is suited to anyone who has just arrived in Thailand and wants to start off on the right foot or for anyone who has lived in Thailand for a long time but their knowledge of Thai sounds like a clumsy shoe falling down the stairs. Stuart Jay Raj has built up a reputation in Thailand for teaching the Thai language and culture to the expatriate community over the last five years. When it comes to languages, take our word for it…this guy knows what he is talking about in any of the 13 different languages he can fluently speak, listen, read and write!
Aside developing conversational skills in Thai, other topics the course covers include:
Memory techniques and building
Building cognitive fluency when speaking Thai – training ourselves to react in Thai without thinking
Motivating in the Thai workplace and eliciting the information we really need
Using language to build a cross cultural rapport in the workplace
Street Thai vs. Formal Thai / what to say, when to say it and who to say it with
Expressing yourself in Thai to get the right reaction
Understanding and Using Thai humour to reach to the heart.
Learning with Stuart Raj…
Language is an exciting, living, changing and flexible creature that lets us get into the minds of the people who speak it. As expatriates, the value that learning to understand and communicate clearly with locals is priceless – especially in the workplace!
Over four 3hr sessions you will achieve the following objectives:
Develop instinctive natural responses when conversing in Thai without passing through another language
Overcome the psychological barrier of learning a tonal language
Mastered the entire Thai Consonant System – Ideal for People who have learned previously but still have problems remembering symbols and classes – (Using imagery, mnemonics, sign language and 3-D spatial recognition)
Learned the entire Thai Vowel System – (using unique hand signs that directly relate to the vowel shapes in the Thai script)
Learned the Thai Tonal Rule System – (mind-mapping, imagery and story-telling)
Learned new language learning techniques, including how to recognize and analyse many Sanskrit and Chinese based elements in Thai.
Does It Really Work?…
Classes are kept small (maximum 10 persons) and coaching is tailored to each individual. The one prerequisite is having the right attitude when learning and be open to letting go some of our preconceived ideas and negative experiences with language learning. You will be amazed how fast you can grasp the vowel, consonant and tone systems through the use of non-conventional methods!
What have people said in the past year?…
My Thai girlfriend was awestruck at how much I'd learned so quickly!
Great group size – focuses on the individual
Get a historical background – brings the language to life
The handbook is an easy reference
Enjoyed the holistic approach – Love the stories and imagery – they've stuck!
Very practical, based on our experiences, slang etc.
Feel more natural in Thai – rhythm of sentences and words
Demystified the alphabet
Got motivated again!
Testimonial…
"Stuart's background in teaching, marketing, translating and interpreting, music and computers are a testament to his multi-skilled versatility. Learning with Stuart is not a chore – his methods build an indelible understanding of ways to apply fundamental principles that underpin the paths by which we actually learn. And his methods for learning apply equally to the learning of language, music and applied technologies. In short, Stuart Raj's methods reflect his sincere passion for the fulfilment of the human spirit" Malcolm Smith, NALSAS Indonesian Project, School of Languages and Linguistics Griffith University – Brisbane, Australia
I took Stu's Cracking Thai Fundamentals course and it was great fun! Stu knows what he is doing, so you are sure to learn Thai amongst all the hoots.