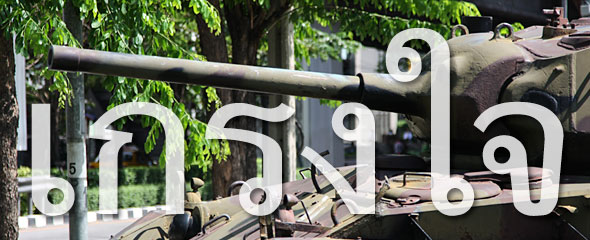 Kreng Jai System and Thai Politics…
After a relatively quiet birthday celebration, followed by a weekend of mostly silence, on Monday morning at 9.39 (exactly?) the People's Democratic Reform Committee (PDRC) will make another final push to take down the reigning Thai government. See protest map here.
Bangkok Post: Mr Suthep declared on Friday night that demonstrators would "blow the final whistle" on Monday to seize power from the Yingluck administration.

The former Democrat MP said he would not prolong the protest any longer and that Monday's outcome would make clear whether the demonstrators "win or lose".
As I've mentioned before, I don't have a horse in this race (how could I). But, I do have an interest in what keeps driving the Thai people from both sides of the political divide to repeatedly take to the streets to maim, burn, and kill their own countrymen and women.
This weekend Christopher G. Moore (author of Heart Talk) put forward his theory about what's going on in his post, Thai Political Super Storms: Kreng Jai System under Attack.
Christopher: What is driving the political turmoil, in my view, is a breakdown of this ancient kreng jai system that has until now been the bedrock of the political establishment. The patronage system, the pee/nong—older and younger person system and the automatic deference to rank, uniform and position were built from the stone and cement of kreng jai. Even voting has been fenced in by the unwritten rules of deference.
It's an interesting view (and one I feel has merit).
I found the concept of Kreng Jai (and sometimes Greng Jai) difficult to wrap my head around so spent weeks researching the subject. The results of that exercise can be read at Thai Culture: Understanding Kreng Jai.
That post is chockfull of useful Kreng Jai phrases but the one I say most often is ไม่ต้องเกรงใจ /mâi dtông kreng jai/, which means "no need to kreng jai (me)". Try it. It saves time and aggro.
Anyway, to read all of Christopher's post here it is again: Thai Political Super Storms: Kreng Jai System under Attack. I just found out that it's an essay from Fear and Loathing in Bangkok, an ebook on amazon/kindle. Off to the Kindle store I go…
And if you are interested in the blow-by-blow action promised for Monday, take your pick: Thai Protests 2013: Who to Follow on Twitter.