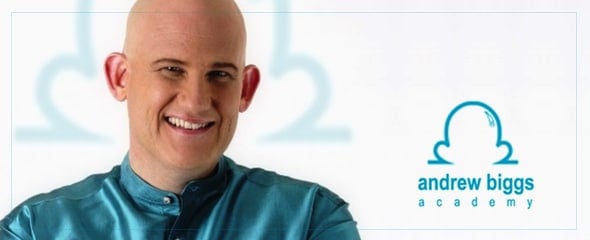 When I was a child one of my favorite literary characters was Mark Twain's Huckleberry Finn.
Dressed in rags and barefoot, he was a 12-year-old vagabond who wandered around St Petersburg smoking cigarettes and getting into all sorts of mischief with his best friend Tom Sawyer.
I never thought I would find common ground with Huck Finn. I'm not a vagabond, and I certainly never wandered around Sunnybank as a child smoking cigarettes – there were far too many broken beer bottles strewn around to do that. But I have to say, on the eve of my departure from Australia back to Bangkok, for the first time I have felt like little Huck. I have also felt like a Thai.
For the past three weeks I've been in Australia and how lovely to be back home, despite home now being one of the most expensive countries on earth. A robust economy, a strong dollar coupled with skyhigh labor rates has left me in awe – and as penniless as Huck Finn.
I am not usually one to count my pennies and I must quickly add my spending habits are as bi-polar as a Sunnybank housewife from the late 1970s. Last week in Sydney I purchased a Gant shirt whose price tag would feed a family of five from Mukdahan, down for a red shirt protest in the city, for at least a month.
But my next stop was Target – glorious, glorious Target, where I can pick up a black T-shirt and boxer shorts for the price of a bus ticket to Mukdahan (oh for goodness sakes look that province up on a map – you should know where it is by now anyway). The beauty of Target is it's cheap and it has my size – not a Robinson sales girl shaking her head and patting my stomach in sight.
While on vacation I am very adept at closing my eyes as I hand over my Visacard, breathing deeply as I pray to Buddha my card is not declined. I can always pay off the bill sometime later. That has been my attitude every time I have been back to Australia. To hell with the cost. Just enjoy yourself.
Until this trip.
Very early into this visit I made myself stop converting price tags back into Baht for fear of having to take a voyage on the good ship Prozac. Going out to dinner is another surprise, putting it mildly. Drinks and dinner at one seafood restaurant set me back $80, something I'd normally not worry about too much because (a) I'm seeing friends I don't see that often and (b) after my third Penfold's I'm up for anything.
But on that particular night I did feel a little put out paying 2,500 Baht for my share of dinner at the seafood restaurant not so much because of the price, but because my dear friends forgot I was allergic to seafood, thus rendering the salad I had the costliest I'd ever eaten.
I have become what I often chastise Thais about.
Thais are terrible overseas travellers. There are two very clear reasons why, and they can be summed up in the two most common words you will hear any Thai say when he or she leaves the country — paeng (แพง) and jeud (จืด).
paeng means "expensive" and I love the way they say it. It's as if one of those Japanese nuclear reactors has exploded in their mouths.
Thais don't just casually blurt out paeng like they might say sawat dee (สวัสดี) or kin khao (กินข้าว). Oh no. Sawat dee and kin khao are friendly Thai words that require a gorgeous Thai smile along with an amiable slight tilt of the head to the right.
paeng is a different kettle of pla tu (ปลาตู้). It takes effort, along with a general muscle spasm in your face, to say it right. When a Thai sees something that's expensive, it's not just an utterance. It's an event!
I once went on a Sydney trip with Thai students as they participated in a speech competition. Accompanying us was a very friendly Thai government official, a woman whose chief duties abroad were to pile as much food onto her buffet plate as humanly possible along with complaining as to why there was never any fish sauce on the table.
On the few occasions I was medicated enough to take her shopping, her behaviour was nothing short of a constant stream of ejaculations – those of "Oo-ee!" (อู๊ย) and then the subsequent "Paeng!" The only respite I got from that was when we chanced to pass one of those hideous "NOTHING UNDER TWO DOLLARS!" shops with stacks of koala ashtrays and kangaroo combs in the dirty windows. She nearly ejaculated herself upon seeing that. For the next hour she was lost in the aisles of that dusty cavern, her shopping basket piled high with gifts for those tortured souls back home who constituted her family.
If paeng is a linguistic favorite, then jeud comes a close second.
Back in 2002 I went on a fantastic trip to Italy, with gorgeous memories of driving down the Amalfi Coast. One of the joys of that trip was the pasta and pizza in all its variations. In Sicily I ran into three Thais on a group tour also having a great time. Upon asking about the food, they simply shook their heads and said jeud. They were existing on instant noodles from Thailand.
I had a bowl of instant noodles once; it was like pouring hot water into a bucket of MSG. I couldn't help but wondering if the shrivelled-up powder sachets might be an inexpensive alternative to cocaine but never got round to testing out that theory.
Thais will visit the most exciting culinary capitals of the world carrying suitcases of these hideous instant noodles.
That's because of Thais' terrible belief that food overseas is jeud or "bland". Well it's their own fault, that's all I can say. Thais have tongues that have been numbed by the three kg of chillies they consume on a daily basis. And name me another country with the variety and taste sensations as we have in the Land of Smiles. Thus the moment a Thai ventures out of the country, everything else tastes secondary. It's like listening to Abbey Road then changing the disc to Celine Dion Live At Las Vegas.
Alas, the karmic wheel has a wicked sense of humor.
On this journey I heard myself uttering paeng and jeud on a daily basis. And indeed, at Bondi Junction in Sydney I felt adrenaline when I saw a Thai restaurant open in the early morning. As my two Aussie mates chowed down on bacon and eggs, I got a Thai omelette with pork on rice. And it filled me with a sense of elation.
By the time this is published I will be back. Huck's back! I'm no longer the poor cousin from afar – I'm in my home territory! Mind you I have lots to show for my three weeks in Australia. I have new clothes from "abroad" as I'll loudly explain. I have visacard bills my children shall inherit. And I have lots of koala ashtrays and kangaroo combs to dish out to friends.
All of this I managed to get through without paying excess baggage. And why should I? There was a huge space left in my suitcase after finishing off all the instant noodles.