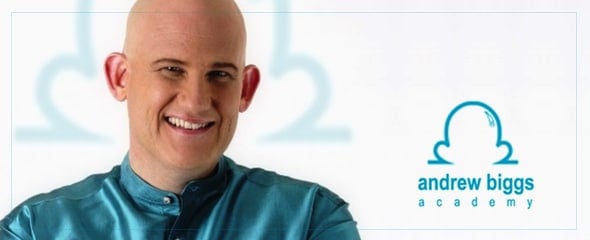 Wendy's gaze was steely and determined.
"You need to cut down on your use of adjectives," she said, looking in this direction with eyebrows arched. "It's lazy writing."
Surely, she's not referring to …? Oh God. She is.
Last weekend your columnist attended a writer's workshop in Bangkok where my overuse of adjectives was laid bare before a group of aspiring writers. Now it's understood how it feels to walk naked down Silom Road.
"Not only that, when you write in first person as you do, Andrew, try writing without using the words 'I' and 'me'," Wendy continued, unabashed. "It makes you a much better writer."
A much better writer? The humiliation of it all.
Such criticism may be a little hard for you to believe, considering the grammatically-faultless second-to-none writing style found here on an unrelenting weekly basis. But the fact so many adjectives and adjectival phrases can be crammed into a single sentence like the one you just read – "grammatically-faultless", "second-to-none", "unrelenting" – does show my writing is in desperate need of a tune-up.
Thus your faithful and diligent correspondent spent an enjoyable weekend at the chic inner-city [email protected] Hotel … no, no, wait a minute, stop right there. Can I start that again without all the adjectives?
Thus your correspondent spent a weekend at a hotel being told he needed to cut down on his flagrant use of adjectives. Not completely annihilate them, mind you (an occasional "flagrant" is fine) but cut them down all the same.
Such were the sage words from Wendy, a New York Times bestselling author, whose advice was as valuable as it was cutting — at least when it came to adjectives. It was an exhilarating weekend, in which ten aspiring writers undertook various writing exercises. All the while, Wendy hovered like the Angel of Semantic Death, ready to cut a swathe through any adjectives that thought to cluster in her path.
How dare she! Imagine a world without adjectives … but indeed, this is the world where the best writers exist.
There was a time, a few decades ago, when my writing was indeed slim and dry. Over the years something changed, and the blame must be placed squarely on Thailand's shoulders.
Like so many other elite Bangkok Post columnists, ("Ditch the 'elite'!" Wendy would surely chastise upon hearing that) it was assumed my writing was perfect with no possible room for improvement. Hemingway, Salinger, Biggs … these names roll off the tongue with frightening ease.
Just kidding … there's no delusional thought going on here. It's like mentioning Gershwin, Bacharach and Billy Ray Cyrus in the same breath. The writing in this column is far removed from Ernest or J.D. since they knew the magic rule of "showing" rather than "telling".
That was common knowledge to a former newspaper reporter like myself. So what happened? Where did those wheelbarrows of descriptive words that litter the construction site of my literary output come from?
There was never an opportunity to explain to Wendy that it's a cultural thing, a direct result of living in the Land Of Smiles for two decades.
The Thai language is far more ingratiating than English. Translation work falls onto my desk regularly, such as invitations to events or advertising copy. Take this gold-embossed invitation card that had to be translated into English exactly three days before going to Wendy's writer's retreat, which in Thai went something like this:
"It would be the greatest honor bestowed upon us, and indeed would increase the dignity of our prestigious event, if you could graciously sacrifice your precious time to attend the auspicious grand opening of our new branch on Asoke Road this Monday, January 30th, 2011, the Year of the Rabbit. If you assent, which would be our greatest happiness, please inform Khun Art on the following telephone number (cell phone)" 08-xxx-xxxx."
Tears well up in both eyes just reading this. It works beautifully in Thai; it is majestic and deferential and gives the recipient a warm tingle in his loins. This is the way the Thai language is; over-polite and unashamedly setting out to flatter the recipient.
The Thai culture, too, is all about prostrating yourself before those in a higher place than you, whether it be because of age, knowledge, or in the case of politicians, how much public money they've siphoned off into their private bank accounts to fund their gold Mercedes and Khao Yai holiday home.
The language reflects this. And adjectives are like strong kneecaps – helping you get into the prostrate position with ease.
This is evident in newspaper ads for condo complexes, the likes of which we discussed last week in this column. "Experience the pristine tranquility of idyllic living beside a peaceful sky-blue lake as you awaken joyously in your glamorous, fashionable condo." It works fine in the Thai translation but in English that sentence needs to go on Atkins, and fast.
Back when Siam Paragon first opened its doors this shopping mall described itself on ubiquitous billboards as "The Glorious Phenomenon!" Besides being a great lesson in tautology, describing a shopping mall in such a way is just a leeeetle over the top, wouldn't you say? It is indeed a lovely place, and phenomena do exist there from time to time, like the idiots who stood in line for hours to buy doughnuts.
My first visit there ended up with getting lost and having to ask a toothy security guard for the exit; he flashed those teeth with his Isan smile, shrugged his shoulders and said "Mai roo" (ไม่รู้). There's nothing glorious about that situation (unless you're a dentist looking for new patients) and the only phenomenon was the absence of exit signs.
Despite all this, "The Glorious Phenomenon!" does work within the context of Thai. It's beyond imagining how many kittens Wendy would give birth to if she were fluent in the language, but she is right. Good writing in English requires adjectival sacrifice. Thus when faced with a paragraph so plump with padding it reminds me of seating at a Weight Watchers Anonymous meeting, out comes the axe.
"You are invited to attend the grand opening of our new branch on Asoke Road this Monday, January 30th. RSVP 08-xxx-xxxx." Such was the translation sent back to Khun Art.
Khun Art's mouth dropped to the floor. "This is a joke, right?" she said, letting out a nervous giggle over the phone. "You can't write like that in Thailand!" It took 15 minutes to explain that it wasn't a joke, and that while in Thai such language as in the original is fine, in English it was richer than a slice of banoffi pie at Anna's Café.
So you can see that the "kill the adjective" stance taken by Wendy is still inherent and deep down within your columnist. But Wendy … dear, dear Wendy … this is Thailand! We love adjectives! Local copy writers are not aspiring to literary greatness – they just want to sell condos!
Oh, nearly forgot … this first person narrative business.
Wendy claims that dispensing with "I" and "me" in first-person narratives such as this column makes the reader feel closer to the action, and closer to the writer himself.
It's not evident how close you wish to get, dear reader, but did you notice? For the first time ever, this entire column was written without my using a single "I" or "me".
I am very proud of myself. Damn! Foiled by this final paragraph!