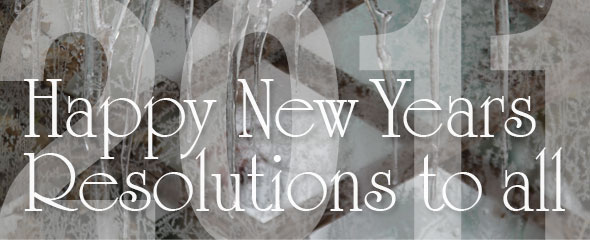 Learning Thai in 2011…
A Facebook friend recently asked about New Years resolutions. Still working through jet-lag, I shot back, "I plan on writing a post about New Years resolutions and learning Thai, and then promptly forgetting about both until New Years next year".
I was kidding. Obviously.
During the weeks before New Years I take stock of what I've accomplished the previous year, in order to make plans for the next.
I won't natter on about accomplishments as it's easy to see what I've been up to (or not) on WLT: posts by subject are in the new Archives.
There is a heap of great information just waiting to be utilised, so please do 🙂
For me personally, 2011 means studying for the Pratorn 6 test (the test is no more, but the studies are the same). To do that, I'll be tackling my insomnia once and for all because no sleep = no Thai. But while you can look forward to everything to do with the Thai competency exam, I won't bore you with my experiences at a sleep clinic (well, unless someone else is in need of the information).
WLT's guest writers lineup for 2011…
WLT has the most amazing guest writers sharing posts about learning the Thai language. And in 2011, I'm going to ramp it up a notch.
In his informative series Thai Language Thai Culture, prolific guest writer Hugh Leong (Retire 2 Thailand, Retire 2 Thailand Blog, and eBooks in Thailand ) will concentrate on vocabulary building (some will be "situational vocabulary"). In every post Hugh writes I learn a heap of something new. I'm sure you do too.
Benjawan Poomsan Becker (Paiboon Publishing) has a new book coming out about her experiences in the translation industry. To wet your whistle, she sent over an interesting mini-series on this little known subject.
Hamish Chalmers (Ajarn Pasa at Tweet Yourself Thai) is coming on board with a series on the Tin Tin books and videos. It's sure to be great stuff, so in preparation to follow along I'm gathering in TinTIn books and getting the videos into my iPhone.
James ( Jim) Higbie has generously donated his research from the renowned Thai Reference Grammar. The exact details haven't been hammered out yet – we have the materials, just need to fine-tune the format – but we are getting there.
WLT's regular bits for 2011…
As you know, I share the best software, books, courses, sites and advice available for learning Thai. None of that will change for 2011. It will only get better.
New for the Interviewing Successful Thai Language Learners series will be a mini-series with just the facts: experience, advice, and resources.
Also attached to the Interviewing Successful Thai Language Learners series will be an offshoot: Getting by in Thai. In the series, those not yet proficient in the Thai language will share what is presently working for them as well as their future plans. In addition, they will touch base six months after their interview to let us know what's been happening. All good stuff. Greg Jorgensen (Bangkok Podcast and GregToDiffer) is first in line. Thanks Greg!
In January alone, there will be two giveaways to help you learn the Thai language. I won't tell you what, but I will tell you when: January 4th and 11th. Stay tuned.
There is much more to come but if I don't quit here this post won't get out before the day is done!
Your involvement with WLT…
There are a number of ways you can get involved with WLT. So if you'd like to do just that, then contact me when you:
As ever, enjoy…