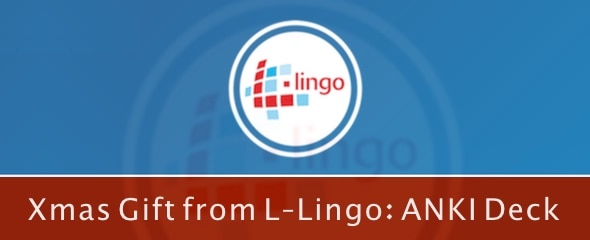 Xmas is coming early this year! For those who want to get a jumpstart on their New Year's Resolution to learn Thai, L-lingo is giving away an ANKI Deck with 1000 top frequency Thai words and sample phrases. Audio included.
Download the deck here: Thai 1000 Common Words
If you've never tried L-lingo, check out the free version of their Quiz-Based Thai lessons.
L-Lingo immerses you in the sights and sounds of the Thai language, rather than just the written word. Our multi-channel teaching method gives you real and rapid results much quicker than traditional flash-card or textbook approaches. Before you know it, you'll be speaking words and longer sentences with real confidence.
Ho ho ho everyone! Happy Holidays to you and yours.